'Game Of Thrones' Marathon: Every Episode Will Play In A Movie Theater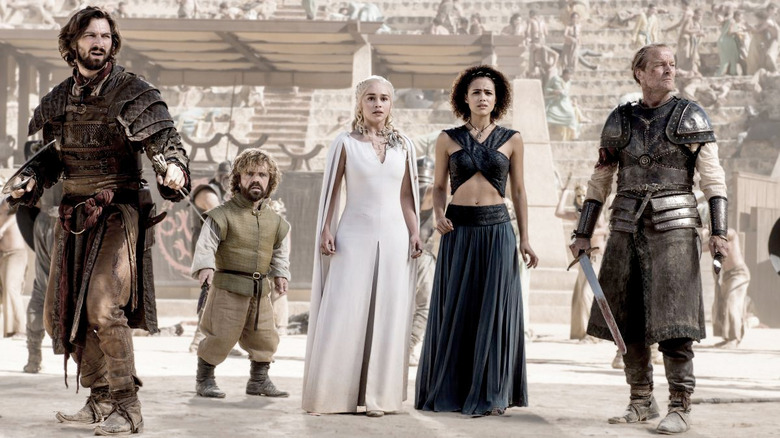 Marvel Studios has been hosting marathons of their superhero movies for years. Back in 2015, watching every film released up until that point (including Avengers: Age of Ultron) took 29 hours. Adding up the runtime of the movies released since then, including Thor: Ragnarok extends the length to over 41 hours. But even that staggering commitment would pale in comparison to watching every single episode of HBO's Game of Thrones, and one movie theater has decided to give fans the opportunity to see their favorite show play on the big screen all in one massive chunk. Get the details about this upcoming Game of Thrones marathon below.
Game of Thrones fan site WinterIsComing noticed that the Facebook page of the Prince Charles Theater in London is celebrating the home video release of the seventh season with this mind-boggling event in which all 67 episodes of the world's biggest fantasy series will air over the course of four days:
To mark the release of Game of Thrones: THE COMPLETE SEVENTH SEASON and THE COMPLETE SEASONS 1 – 7 BOXSET on Blu-ray™ and DVD, die-hard fans of the record-breaking show can view it all in its entirety on the big screen for the very first time for four days and nights. The non-stop, cinematic takeover will begin at 7pm on Monday 27th until 6pm on Thursday 30th of November 2017, when lucky Game of Thrones fans will be able to experience this unique one off event.
Game of Thrones has played on the big screen before. The series made headlines a couple of years ago by being the first show to play in IMAX theaters, but that was just for two episodes of season 4. This is the first time I've heard of a series of this length playing in its entirety (well, minus the eighth season, which hasn't aired yet) in a theater.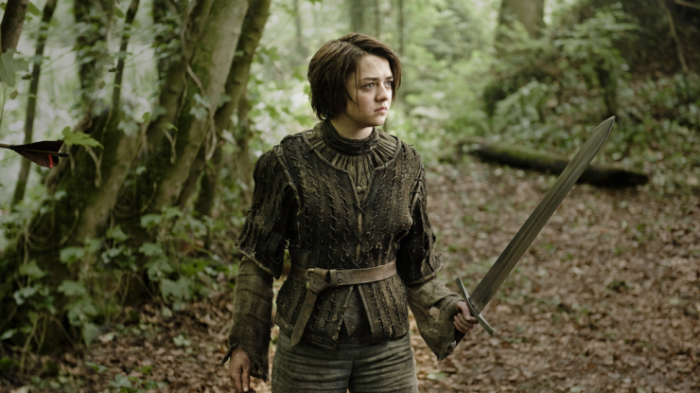 It's worth pointing out that all of the episodes won't be played uninterrupted with no breaks. A site called BingeClock says that if you were to watch the entirety of the series as it stands right now, it would only take 63 hours, which is a little over two and a half days. But HBO partnered with a company called MOD Pizza, and they'll be providing pizza to the audience during dinner breaks throughout the event and offering the chance to win a year of free pizza for anyone who stays for the entire marathon. So those dinner breaks sound like the source of the extra time gaps in there.
The event is free, but as you might have expected, it's already booked solid. Still, the venue will be offering some free tickets at the door, so stay tuned to their Twitter page for more info if you're interested in making the trek and braving what's sure to be an overpowering stench in the theater. I'm not sure if even Tormund Giantsbane could put up with circumstances that intense.
Still, there's something intriguing about the idea of starting at the beginning and watching the whole show in one colossal burst, seeing how the characters grow and change (both physically and emotionally – those Stark kids used to be tiny!) and watching fan favorites pop up only to be killed off later. Would you be willing to drop everything and watch the whole show in a marathon form like this?