Tom Cruise Wanted For Quentin Tarantino's Manson Movie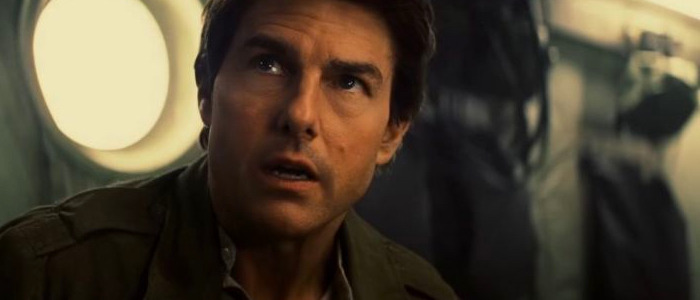 Tom Cruise in Quentin Tarantino's Charles Manson movie? It might happen! As the bidding war for Tarantino's ninth film (which is set in Los Angeles in 1969 with the Manson family murders as a backdrop) heats up, a new potential cast member has surfaced: Tom Cruise. While the prospect of adding Cruise to the cast might be a long shot, the vision of Cruise and Tarantino working together is certainly intriguing.
Deadline reports that Cruise's name has joined a growing list of potential cast members for Tarantino's new film – a list that includes former Tarantino actors Brad Pitt, Leonardo DiCaprio as well as Margot Robbie. While details of the next Tarantino movie are sketchy at the moment, we know that the film will be set in 1969 and will focus on events surrounding Charles Manson and the Manson Family murders. Robbie is reportedly being sought to portray actress Sharon Tate, who was murdered by Manson Family members during a horrific home invasion.
It's not clear if Tarantino is hoping for Pitt, DiCaprio and Cruise to all be in the film, or if the three actors are all being considered for one specific role. And while it might be easy to assume that the role in question is Charles Mason – the thought of Cruise playing Charles Manson is wild enough to pique plenty of interest – the three of them are bit old to play the infamous cult leader, who was 35 in 1969. Then again, actors frequently play characters younger than themselves. Case in point: in the recent The Mummy, Russell Crowe refers to Cruise as a "young man," even though Cruise is actually older than Crowe.
That said, it would be amazing to see Cruise and Tarantino work together. While Cruise has settled into playing variations on his Mission: Impossible character again and again no matter what film he's starring in, the actor does have a range that he occasionally breaks out from time to time. In the past, Cruise has stepped outside of his comfort zone and turned in remarkable against-type performances in Stanley Kubrick's Eyes Wide Shut and Paul Thomas Anderson's Magnolia. Just recently, Cruise gave a surprisingly strong performance in the otherwise forgettable American Made. If Tarantino can land Cruise for his next film, I have a feeling the partnership may turn out to be rewarding for everyone.
While Tarantino's next film will feature elements of the Manson murders, it's not really a story about Charles Manson. At a recent event, Tarantino told a crowd of the project: "It's not Charles Manson, it's 1969." Meanwhile, the bidding war continues. Tarantino had previously worked exclusive with Miramax and the Weinstein Company, but the director parted ways with TWC following the sexual assault allegations levied against Harvey Weinstein. Now, almost every studio in Hollywood wants a crack at Tarantino's script, with Paramount, Sony, and Warner Bros. emerging as the frontrunners.
Variety reports that Warner Bros. took their wooing of Tarantino to the next level, going so far as to decking the studio lot out in cars from the 1960s when Tarantino came in for a meeting, and outfitting a conference room with "vintage furniture from the era and mock posters for the movie." Whether or not Tarantino was actually swayed by this show remains to be seen. While there's no set release date yet, Tarantino's next film is expected to start production in mid-2018 with a 2019 release in mind.