'Star Wars: Battlefront II' Reveals More About Luke Skywalker's Journey To The Jedi Temple On Ahch-To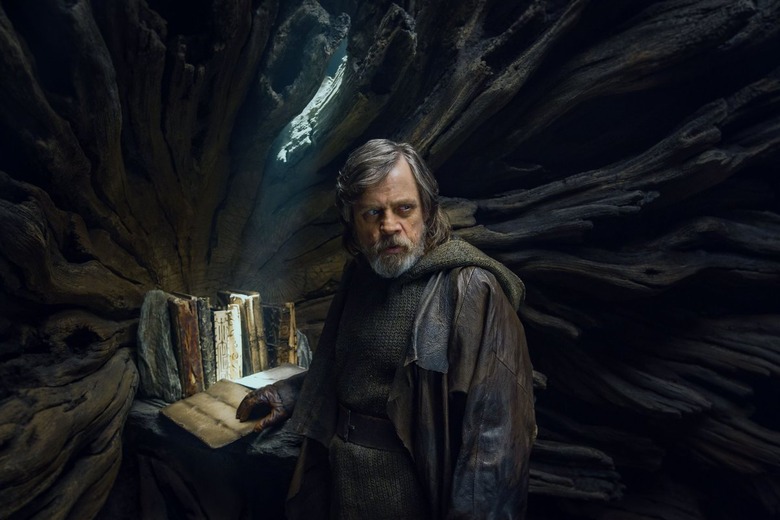 Ahch-To may have you thinking back to a certain recurring joke in Mel Brooks' Robin Hood: Men in Tights, but the oddly-named planet is crucial to Star Wars lore and the plot of the upcoming Star Wars: The Last Jedi.
It's where Jedi Master Luke Skywalker finds himself in self-exile, and where the aspiring Jedi Rey finds Luke at the end of Star Wars: The Force Awakens. But The Last Jedi won't get into the nitty-gritty of how the former Tatooine farmboy ended up in the Ahch-To Jedi Temple — nor will the movie overshare details at all, really — so you'll have to look to the Star Wars Battlefront II video game to gain insight into this particular journey.
Spoilers ahead for Star Wars Battlefront II.GamesRadar has revealed more about the plot of Star Wars Battlefront II, which takes place after the events of Return of the Jedi. One of the missions in the campaign leads Inferno Squad member Del Meeko to the bug-infested planet Pillio, where he seeks to destroy the contents of the Emperor's vault. And who should he run into but Luke Skywalker, who has been guided by the Force to this location. In the vault, Luke spots a compass with a star map that may be familiar to eagle-eyed viewers, showing up briefly in the Star Wars: The Last Jedi trailer.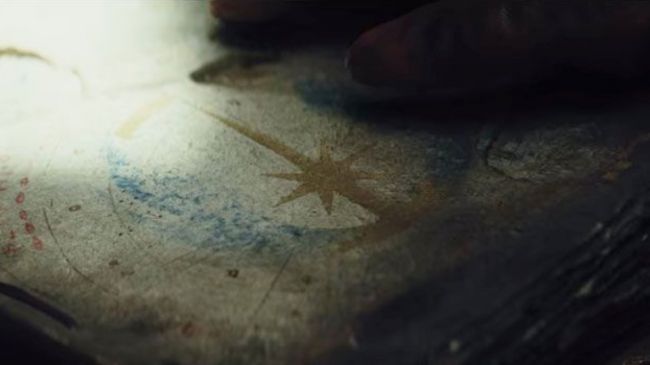 Thus begins Luke's journey to the Jedi Temple on Ahch-To, which GamesRadar reports:
That compass leads him to something very important on Ahch-To. There's a Jedi Temple on the island – it seems the Emperor knew about it – but what's inside could be one of the biggest secrets in Star Wars history.
How tantalizing. Could it be that Luke is not in self-exile in Ahch-To after losing his nephew Kylo Ren to the Dark Side, but that he's guarding something that is hidden in the temple at Ahch-To? Battlefront II doesn't offer any more clues, but perhaps we'll find out when Star Wars: The Last Jedi rolls into theaters on December 15, 2017. Star Wars Battlefront II will hit shelves on November 17, 2017. At the very least, Star Wars fans who normally don't play video games now have a reason to care about this one. Well done, you scoundrels.
Star Wars: The Last Jedi is directed by Rian Johnson and stars Daisy Ridley, John Boyega, Oscar Isaac, Mark Hamill, Carrie Fisher, Adam Driver, Kelly-Marie Tran, Benicio del Toro, and Laura Dern.