Star Wars Bits: Daisy Ridley Misses John Boyega, Rian Johnson Is As Charming As Ever, And A Potential Padme Amidala Novel Is Revealed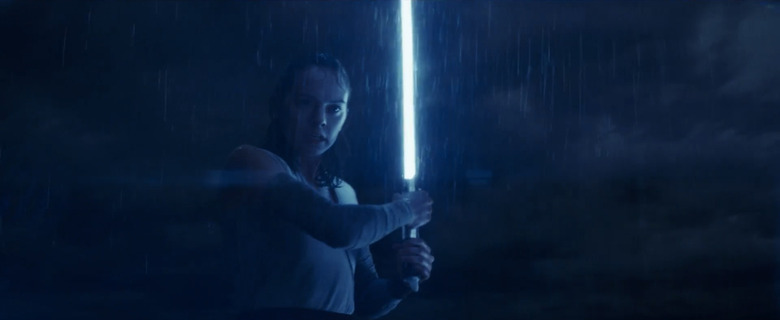 In this edition of Star Wars Bits:
Star Wars: Galactic Nights welcomes fan-favorite hosts
Rian Johnson reacts to Lucasfilm's grand unveiling of a new trilogy
Daisy Ridley is her own worst critic
A Padme Amidala novel is (hopefully) in the works
And much more!
A recent episode of the Star Wars Show revealed that everyone's favorite Ewok, Warwick Davis, will be hosting the one-night only return of Star Wars: Galactic Nights at Disney's Hollywood Studios on December 16, and David Collins will moderate a special panel to tease the (far off) opening of the Star Wars theme park, Galaxy's Edge. Additional details can be found on StarWars.com. You know this means: lightsaber churros!
It's the only way to become what you are meant to be. #TheLastJedi pic.twitter.com/y69bBPLn6P

— Star Wars (@starwars) November 8, 2017
The official Star Wars Twitter account posted a cleverly designed teaser for The Last Jedi featuring Kylo Ren and his ominous words from the latest international trailer. (A similar character portrait for Rey was released beforehand.)
After the bombshell announcement that The Last Jedi writer/director Rian Johnson would be spearheading a brand new, Skywalker-less Star Wars trilogy, Johnson tweeted his reaction with all the humility and self-deprecating humor we've come to expect from him: "Obviously I hope you like The Last Jedi. But man now I REALLY hope you like The Last Jedi." Me too, but hey: #InRianWeTrust!
Case in point: Johnson also tweeted a brief video of himself as a hologram exploring the Millennium Falcon, proving that he is a true-blooded Star Wars dork even in his spare time, just like the rest of us.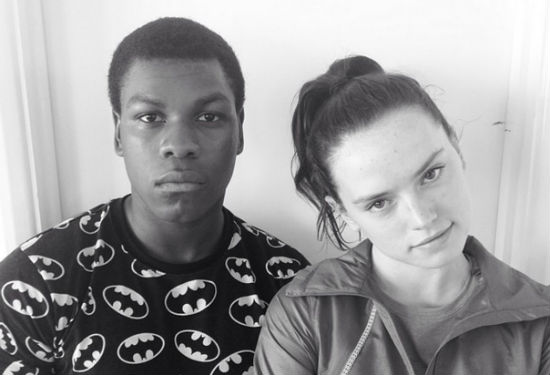 In my opinion, Daisy Ridley is utterly perfect in every single way, but apparently the actress herself feels differently. In a featured interview with Elle UK, Ridley talked about how she wasn't pleased with her performance in The Force Awakens, which made filming The Last Jedi a lot more intimidating. She also mentioned missing John Boyega during the Last Jedi filming process, since Rey and Finn don't share as many scenes as they did in TFA. Our little Star Wars padawans, all grown up!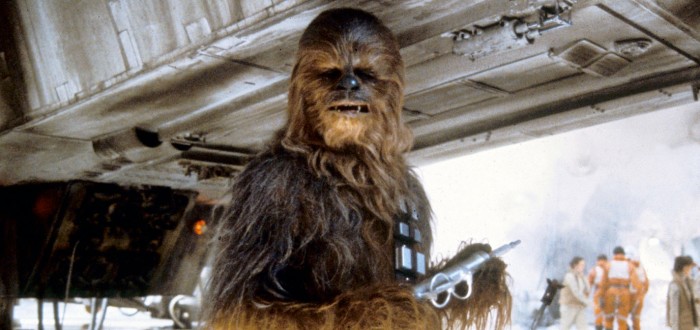 Clickhole took a stab at Star Wars satire with an article announcing that the next movie would focus on punishing Chewbacca for trying to act like a human all the time, like the fuzzball that he is. So I guess that's a hard pass on finally getting Chewbacca some clothes...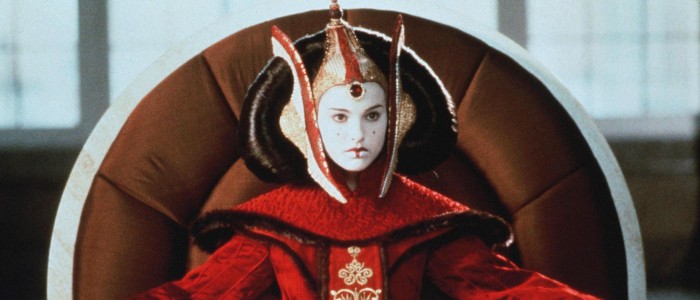 Long live the Queen! The folks over at Jedi-Bibliothek have unearthed information that suggests a YA novel featuring Padme Amidala is on the way, with a release date of April 24, 2018. Lucasfilm has yet to confirm this announcement, and there is no word yet on who will be writing the book. But my fingers are tightly crossed. Here's to the fierce and sartorially splendid senator from Naboo finally getting a tale of her own!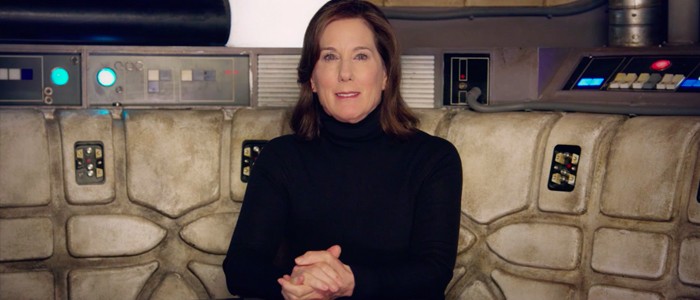 Lucasfilm President Kathleen Kennedy will be presented with the cinematic imagery award at an Art Directors Guild ceremony on January 27. As reported by Variety, ADG President Nelson Coates lauded Kennedy's accomplishments in the film industry and called her, quite deservedly, "an icon." Here's more from the statement:
We are thrilled to recognize the amazing contributions Kathleen Kennedy has made to narrative design for more than three decades, while so beautifully creating a cinematic legacy as represented by some of the most successful movies of our time.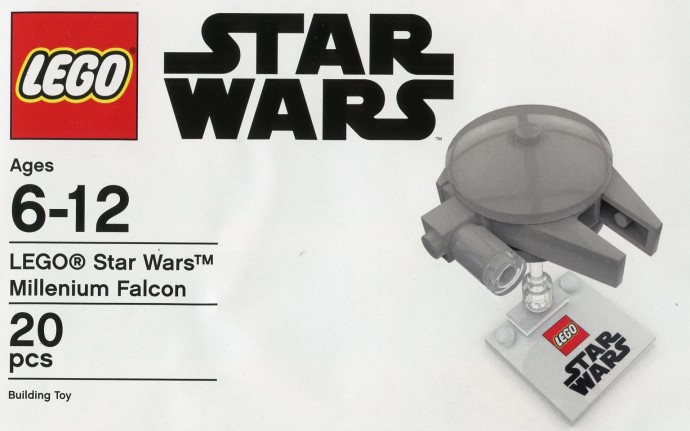 Brickset.com has some info on a cool giveaway at Target stores in the U.S. this week: a miniature Millennium Falcon can be claimed with any LEGO purchase. Sure, there's a glaring typo on the packaging, but who doesn't love free stuff?