Daily Podcast: Will Streaming Services Go Ad-Supported? Louis CK, Tarantino, LOTR, Spider-Man, Justice League & Punisher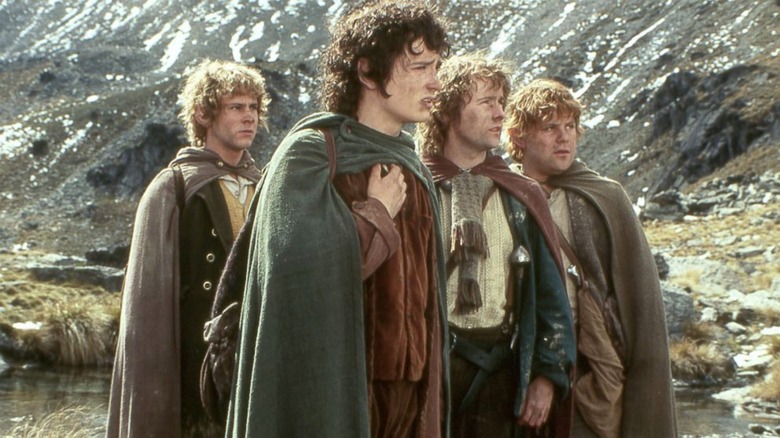 On the November 13, 2017 episode of /Film Daily, Peter Sciretta is joined by /Film senior writer Ben Pearson and writer Hoai-Tran Bui to discuss the latest news, including the latest Louis C.K allegations and what that means for his future in Hollywood, Quentin Tarantino's next movie, Amazon is making a Lord of the Rings prequel tv series and possibly developing an ad-supported streaming service, another Spider-Man spin-off is in development, and we take a look at the early reviews for Justice League and Netflix's The Punisher. And at The Water Cooler, we talk about a trip to Thailand, Peter's birthday weekend and Ben attends The Disaster Artist premiere.You can subscribe to /Film Daily on iTunes, Google Play, Overcast and all the popular podcast apps (here is the RSS URL if you need it).
At the Water Cooler:
HT talks about her trip.
It was Peter's birthday over the weekend. He went to Outback Steakhouse,  DesignerCon and the Magic Castle (of course). He also got to see Coco again.
Ben saw the AFI Fest premiere of The Disaster Artist
In the News:
Louis C.K. Accused of Sexual Misconduct
; 'I Love You, Daddy' Release Officially Canceled [Updated],
'The Secret Life of Pets 2' Drops Voice Star Louis C.K.
After Sexual Misconduct Admission
The Next Quentin Tarantino Movie is About "1969," Not Charles Manson
'Lord of the Rings' TV Show
Moving Forward at Amazon, Will Be a Prequel Series [UPDATED]
'Spider-Man' Spin-Off Morbius the Living Vampire
Being Developed By Sony & 'Power Rangers' Writers
'Justice League' Early Buzz
: This Movie is Pretty Fun and Okay!
'The Punisher' Early Buzz
: Critics Are Split on Whether This is the Best or the Worst Marvel Netflix Series
You can find more about all the stories we mentioned on today's show at slashfilm.com. /Film Daily is published every weekday, bringing you the most exciting news from the world of movies and television as well as deeper dives into the great features from slashfilm.com. You can subscribe to /Film Daily on iTunes, Google Play, Overcast and all the popular podcast apps (RSS). We're still very much experimenting with this podcast, please feel free to send your feedback to us at peter@slashfilm.com. Please rate and review the podcast on iTunes and spread the word! Thanks to Sam Hume for our logo.