'Mad Max: Fury Road' Lawsuit Underway As George Miller Takes WB To Court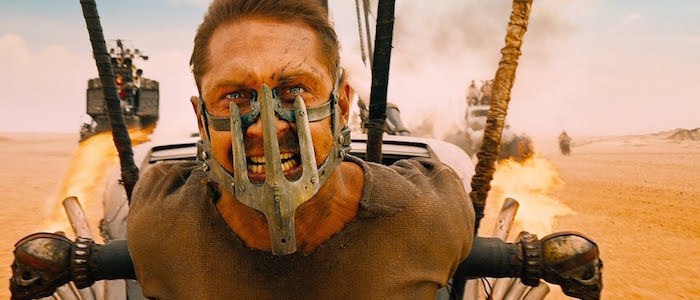 Oh, what a lovely day for a lawsuit. George Miller, who created a modern-day masterpiece with Mad Max: Fury Road, is not content to just sit back and make a Fury Road follow-up without getting his just rewards. The Aussie filmmaker wants the WB to pay-up on a bonus they originally agreed on. Warner Bros. doesn't see it that way, and so both Miller and Warners will now hop into souped-up vehicles laden with spikes and race forward into the wasteland of due process. What will become of the potential Fury Road sequel now?
After Mad Max: Fury Road proceeded to melt minds with its wild stunts, stirring story, and badass feminist message, audiences understandably wanted to see more. Yet while Fury Road was a box office hit, and
of
 have abounded, there's been no real movement on the next chapter in the high-octane Mad Max saga. And now we think we know why: George Miller and Warner Bros. are locked in a legal dispute over cold, hard cash.
Per the 
, Miller's production house Kennedy Miller Mitchell and Warner Bros. entered into a deal that should've net Miller and company a $7 million bonus. Yet even though Fury Road was a box office hit, grossing more than $378 million worldwide before receiving multiple Oscar nominations, Warner Bros. has not paid up.
Kennedy Miller Mitchell released the following statement:
"Simply put, we are owed substantial earnings for diligent and painstaking work which spanned over 10 years in development of the script and preparation and three years in production of the movie. That hard work resulted in a picture which found wide acclaim globally.
"We would much prefer to be making movies with Warner Bros than litigating with them but, after trying for over a year, we were unable to reach a satisfactory resolution and have now had to resort to a law suit to sort things out."
Not so fast, says Warners. The studio insists that the agreement stated Miller and company would only get their bonus if the film came in under budget. Warners contends Fury Road went over budget in the end, but Kennedy Miller Mitchell says otherwise, claiming that Warner Bros. made a series of decisions that resulted in delays and additional costs, through no fault of Miller and company. Kennedy Miller Mitchell claims that if you ignore these Warner-implemented changes, the film did indeed come in under budget.
In other words, pay up, WB. But Warners aren't budging here. "We disagree and will vigorously defend against these claims," said a spokesman for the studio. Now it's up to the courts to decide who is in the right here: Miller and company, or Warner Bros. And there's more at stake here than some money: how this turns out could determine Miller's involvement with a new Mad Max film. Warners can always go ahead and make a sequel without him, but let's just say that would probably be a big mistake. Miller is the one who helped turn Fury Road into one of the most memorable films of the 21st century. It would be wise to stick with him.