A 'Hitman' TV Series Is Coming To Hulu Courtesy Of 'John Wick' Creator Derek Kolstad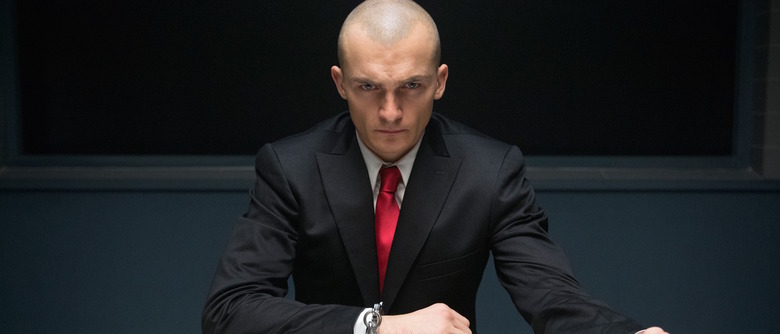 Like many of the failed video game adaptations before it, Hitman doesn't have a golden track record on the big screen. But perhaps a TV series adaptation of Hitman could finally hit its target.
Hulu has picked up a Hitman series adaptation, teaming up with Fox 21 and John Wick creator Derek Kolstad to adapt the best-selling video game from IO Interactive. This will be the third attempt to bring the acclaimed series to life, after 2007's Hitman and 2015's Hitman: Agent 27. Maybe the third time's the charm.
Hollywood hasn't yet cracked the code on making a successful video game adaptation, but maybe television is the key. Hitman and Hitman: Agent 27 were just two examples of the movie industry not quite understanding what made the original video game so beloved — to quote /Film editor Jacob Hall in our Slack, "THEY COMPLETELY MISSED THE POINT" (the all caps are his) with the films, failing to realize that Hitman is about stealth and deception and puzzle solving rather than shootouts.
But the writer behind John Wick, Kolstad, could finally nail down what makes Hitman tick. John Wick after all, is a barebones revenge flick that has become known as one of the most stylish and stunning action movies of the last decade.
According to Deadline, Kolstad will be writing the pilot script for Hitman, as well as executive producing alongside Adrian Askarieh and Chuck Gordon. The project will be overseen at Fox 21 by Bert Salke, Jane Francis, Gloria Fan  and Kira Innes, and at Hulu by Jordan Helman. Deadline reports that Hulu hopes for Hitman to become one of their flagship series, along the lines of the Emmy-winning The Handmaid's Tale.
Here's the synopsis of the last Hitman adaptation to hit the big screen, Hitman: Agent 47 starring Rupert Friend:
Genetically engineered from conception to be the perfect killing machine, he's the culmination of decades of research, endowed with unprecedented strength, speed, stamina and intelligence. Known only as Agent 47, his latest target is a corporation that plans to unlock the secret of his past to create an army of killers even more powerful than him. With help from a young woman, the elite assassin confronts revelations about his own origins in an epic battle with his deadliest foe.
Hollywood seems adamant on tapping into the fanbases of video games, even at the risk of alienating people who didn't remember there was a 2007 Hitman starring Timothy Olyphant (guilty). But if Kolstad can work his magic on Hitman, perhaps there's hope for video game adaptations, which can only boast Mortal Kombat as the perennial non-pixelated adaptation.