Rumor: Gal Gadot Won't Sign For 'Wonder Woman 2' If Brett Ratner Remains Involved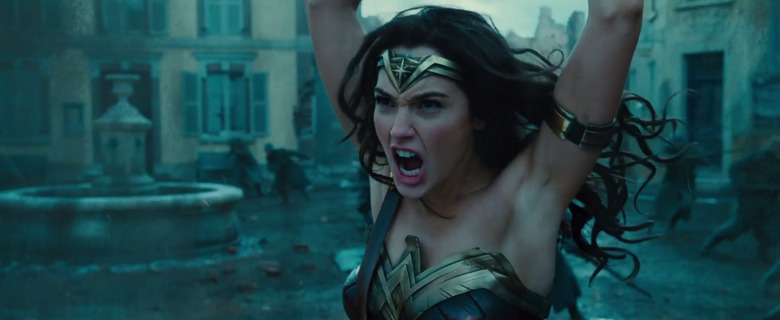 One of the biggest hits of the year is Wonder Woman. The film is currently the second highest grossing movie of 2017, and it raked in $821.7 million worldwide. Not only did it make some serious bank, the critical acclaim for the film was through the roof. That means Warner Bros. Pictures and DC Entertainment were happy to greenlight a sequel. But if a new rumor is to be believed, unless the studio does some house-cleaning behind the scenes, the sequel could be a jeopardy.
A new report indicates Wonder Woman star Gal Gadot won't sign on to reprise her role as Diana of Themyscira in Wonder Woman 2 if Brett Ratner remains on board the franchise as a producer. Ratner was recently accused of sexual harassment by several actresses, including Olivia Munn, Natasha Henstridge and most recently Ellen Page, and it sounds like Gal Gadot won't stand for having someone like that involved with a franchise that is meant to be empowering to women all around the world.
Page Six says "a Hollywood source" revealed to them that Gal Gadot won't sign her contract for Wonder Woman 2 unless Brett Ratner is no longer involved. You may not have realized it, but Brett Ratner's RatPac-Dune Entertainment production banner helpd produce Wonder Woman as part of a co-financing deal between them and Warner Bros. Pictures. He made a substantial amount of money from the success of Wonder Woman, and Gal Gadot apparently doesn't want someone like Ratner to benefit from the movie's success.
Though Brett Ratner has denied the accusations of sexual harassment, Warner Bros has already announced that they won't renew their co-financing deal with Brett Ratner's production banner and he would be removed from any upcoming projects that he was meant to be involved with. The producer himself was taking a step back from all remaining endeavors that are still part of the companies' deal. Ratner previously said, "In light of the allegations being made, I am choosing to personally step away from all Warner Bros.-related activities. I don't want to have any possible negative impact to the studio until these personal issues are resolved."
However, though Brett Ratner won't be active in any business dealings between RatPac-Dune Entertainment and Warner Bros. Pictures, it appears as if he still stands to benefit from the financial success of a potential Wonder Woman sequel, and this new rumor says Gal Gadot wants to ensure that doesn't happen. Here's what Page Six's source on the matter said about Gadot's respectable power play:
"She's tough and stands by her principles. She also knows the best way to hit people like Brett Ratner is in the wallet. She also knows that Warner Bros. has to side with her on this issue as it develops. They can't have a movie rooted in women's empowerment being part-financed by a man ­accused of sexual misconduct against women."
Keep in mind this is just a rumor at this point. But let's not forget that Gal Gadot dropped out of presenting the Tree of Life Award to Ratner at a dinner for the Jewish National Fund recently. The reason given for Gadot backing out of the event was a Justice League publicity related scheduling conflict. But her dropping out came only a few days before the accusations of sexual harassment against Brett Ratner made it to press. There's no way that's a coincidence, right?
If Gal Gadot is taking this firm position, Warner Bros. Pictures really has no choice by to make sure Brett Ratner is cut out of any Wonder Woman deals entirely. They can't risk losing the star who helped make Wonder Woman a box office smash hit, especially when she becomes even more indispensable after being a key part of Justice League next week.
A representative for Warner Bros. told Page Six that this report was false, but we'll have to wait and see how this all plays out. With all the sexual harassment accusations coming out of Hollywood, plenty of deals are being shaken up all over town, so anything is possible. Personally, I hope it's true and Gal Gadot gets all the credit for delivering one final crushing blow to Brett Ratner. Stay tuned.