New 'Coco' Clip Features 'Toy Story' And 'Finding Nemo' Easter Eggs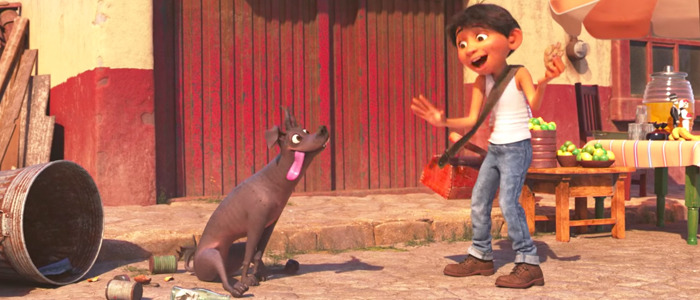 It was only a couple of days ago that we posted a new jaw-dropping clip from Disney/Pixar's Coco, but the studio has released yet another new look at their latest animated feature in an attempt to drum up some excitement. And this time, they've included a couple of brief glimpses at connections to other Pixar movies like Toy Story and Finding Nemo. See if you can spot the easter eggs in the new Coco clip below.
Coco clip
Did you see the first one? It's a blink-and-you'll-miss-it appearance by the Pizza Planet truck that drives by young Miguel's (Anthony Gonzalez) window at the :08 second mark. Here's a screengrab: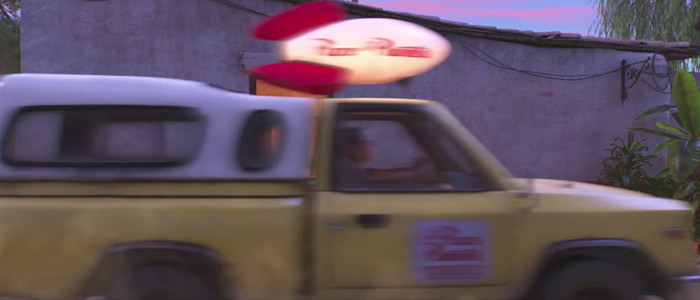 The second one isn't nearly as obvious, but I bet the eagle-eyed among you have already noticed it: when Miguel passes a table full of statuettes and toys – "alebrijes," which are "brightly colored Mexican folk art sculptures of fantastical creatures" – when he walks through town and drums on them, one of the sculptures on the table is a clown fish that looks an awful lot like Nemo from Finding Nemo and Finding Dory.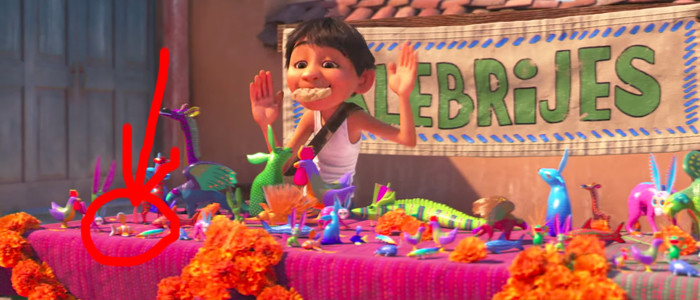 There are also a couple of other possible easter eggs on that table: near the middle of the frame, there's what appears to be a blue tang fish (which would be a shout-out to Dory from the aforementioned movies), and in the bottom right corner of the frame, there's what looks like a mouse or a rat – potentially a nod of the cap to Remy from Ratatouille.
Those were the only easter eggs I noticed after a couple of watches, but hey: that's a pretty decent amount packed into 55 seconds of action.
Note: The Pizza Planet truck has made its way, in some form or another, into every Pixar movie save for The Incredibles. You can find screenshots of all of its appearances on this impressively detailed Wiki page.
Coco tells the story of Miguel, who loves music and goes against his family's wishes by attempting to become a musician like his idol, Ernesto de la Cruz (Benjamin Bratt). But Miguel and that goofy dog Dante soon end up in the Land of the Dead, where they team up with a skeleton named Hector (Gael García Bernal) to find the truth about Miguel's family's history. I admittedly wasn't super interested in this when I first heard about it, but the closer we get to its release, the more excited I find myself becoming to see it. What do you all think?Coco arrives in theaters on November 22, 2017.