Bond Watch: Denis Villeneuve Confirms Bond 25 Director Talks; Will Make 'Dune' First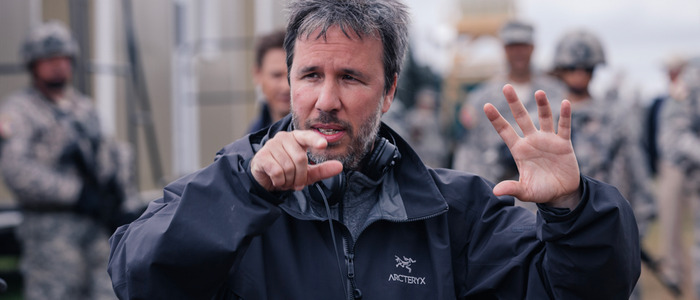 Denis Villenevue's Blade Runner 2049 may have underperformed at the box office, but the filmmaker is soldiering on with his next big flick: an adaptation of Frank Herbert's sci-fi epic Dune. In a recent interview, however, Villenevue confirms a rumor that's been making the rounds: he's been in contact about helming the next James Bond film. Will Denis Villenevue direct Bond 25? It's time for a new addition of Bond Watch.
You can't keep Denis Villenevue down. Undeterred by the box office failure of Blade Runner 2049, the Canadian filmmaker is moving full steam ahead on his next big sci-fi adventure, Dune. But what bout Bond – James Bond? A recently released shortlist for potential Bond 25 directors included Villenevue's name, and in a new interview with The Playlist, the Sicario director confirmed that he's definitely not ruling the job out. That's right: it's time for Bond Watch: Day 101!
Here's what Villenevue had to say about his potential Bond gig:
"The thing is I don't now about that, but listen. Daniel Craig is a very inspiring actor and I had some contact and the thing is that I'm busy right now doing 'Dune.' But, I will say to have the privilege to work with him it would be a dream. I would love to work with Daniel and a Bond movie for me would be a treat. It's a matter of timing, I guess."
Daniel Craig is all set to return to the role of James Bond for the possibly final time, and Villenevue indicates his desire to work with Craig is a big selling point on joining the project. But "timing" is the key word there. Villenevue is committed to making his Dune adaptation first, and if producers Barbara Broccoli and Michael G. Wilson are unwilling to wait for Villenevue, they'll likely move on to another director. Other potential Bond 25 filmmakers include Hell or High Water's David Mackenzie and '71's Yann Demange. Of the three shortlist names, Villenevue is the most promising, and I'd love to see what he'd do with the Bond world. But I'm also very curious to see what he's going to do with Dune as well, so it's a bit of a toss-up.
Overall, it's nice to know that the disappointment of Blade Runner 2049 has not tarnished Villenevue's promising career, and that producers are still eager to work with him for big, exciting projects. Both Dune and Bond 25 are expected to hit theaters in 2019, with Bond 25 already set for a November 8, 2019 release date. Perhaps the stars will align and Villenevue will manage to pull of both. Keep your eyes peeled for the next edition of Bond Watch.