Theme Park Bits: Christmas Comes To Disney, 'Stranger Things' Teased For Halloween Horror Nights, And More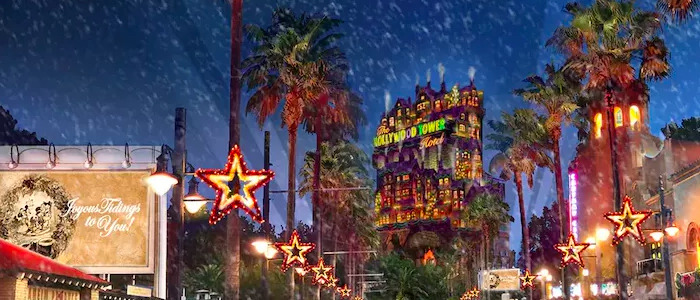 In this edition of Theme Park Bits:
See video of the new Christmas projection-mapping on Tower of Terror.
New holiday merchandise is available at the Magic Kingdom.
See Disneyland's playful Christmas nod to the old Skyway.
Say goodbye to Bill and Ted's Excellent Halloween Adventure.
Is Stranger Things coming to Halloween Horror Nights in 2018?
Loki is available to meet for the first time in an American Disney park.
Get the latest on changes to Pirates of the Caribbean and the Hall of Presidents.
And more!
The Christmas season is now underway at Disney, so let's begin this week with some rapid-fire bits related to the most wonderful time of the year.
Above, you can see some video of the new Christmas projection-mapping on the Twilight Zone Tower of Terror at Disney's Hollywood Studios, which we talked about last week. Happy holidays ... from the Tower of Terror?
Additionally, Disney Parks Blog shared some video this week "taking you backstage for a special look how the magic happens" with the projection-mapping and other holiday transformations at the parks.
Look @MousePlanet it's Popcorn Pluto for Xmas. $13.50 at #epcot @WDWToday pic.twitter.com/j3k1soQQVT

— Alan S. Dalinka (@AlanDalinka) November 7, 2017
On the merchandising end of things, Disney Parks Blog also has a look at some of the new festive souvenir goods inspired by Mickey's Very Merry Christmas Party at the Magic Kingdom.
The Skyway system at Disneyland may have been closed for years, but that has not stopped it from making an appearance in the commercial for Disneyland's holiday celebration, as you can see above.
Holiday celebrations should definitely start pre-Thanksgiving.

Don't @ me.#UniversalHolidays pic.twitter.com/PmHfk9SBvF

— Universal Orlando Resort (@UniversalORL) November 8, 2017
While Universal is still counting down the days till the beginning of its Christmas celebration, the Universal Orlando blog has revealed an exclusive holiday gift for annual pass holders, along with details on some other exclusive perks they can enjoy. The blog has also revealed that there are two new hotels coming to Universal Orlando Resort, "with nightly rates starting at less than $100."
If you still have a hangover from Halloween Horror Nights and are not ready to shift out of that mode yet, this report and the video above should enable you to relive the excitement of fans who gathered to watch Bill and Ted's Excellent Halloween Adventure one last time.
Suddenly we're craving waffles? 🤔 pic.twitter.com/tJg0lteOYM

— Universal Orlando Resort (@UniversalORL) October 27, 2017
Confession: I have not yet had a chance to binge-watch season 2 of Netflix's Stranger Things. If you are like me — consistently late to the watercooler discussion — then you may want to get your act together before next Halloween, because an epic Twitter thread started by Universal Orlando this week has analysts speculating that the Upside Down from Stranger Things may be coming to Halloween Horror Nights next year.
Instead of watching Stranger Things, what your Jungle Cruise skipper here has been doing is writing long articles about how Thor: Ragnarok changes the character's movie and comics history. Even if you have not seen Thor: Ragnarok yet, it is not too much of a spoiler to say that there is a scene in the movie where one character finds himself in a position, not unlike Arya Stark in Game of Thrones, whereby he is forced to watch a troupe of actors do a stage reenactment of previous on-screen events.
Something similar is now happening at Disney California Adventure, where a couple of guys who are not quite Chris Hemsworth and Tom Hiddleston can be met in costume as Thor and Loki for a special character greeting. Again, this news comes our way via Inside the Magic, who get bonus points for opening their post with the obscure Thor oath, "By Odin's beard!" (which is about as fun to say as the obscure Ulysses S. Grant oath, "Thunder and lightning!" and which is far easier to say than the obscure Doctor Strange invocation, "By the hoary hosts of Hoggoth!")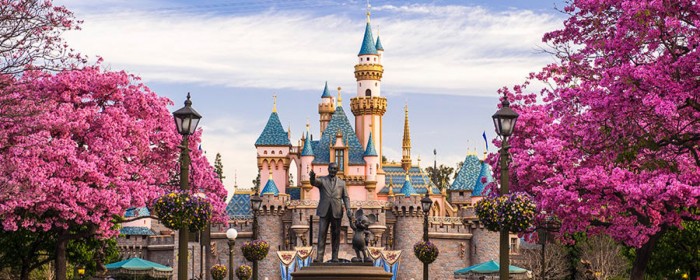 Speaking of Thor: Ragnarok, in a previous edition of this column, we shared links to stories on The Los Angeles Times website about Disney influencing local elections in the city of Anaheim. Apparently, those stories rubbed Disney the wrong way, as it soon banned the L.A. Times from advance screenings of Thor: Ragnarok and other movies ... only to wind up reversing said ban amid a growing backlash against the company's decision.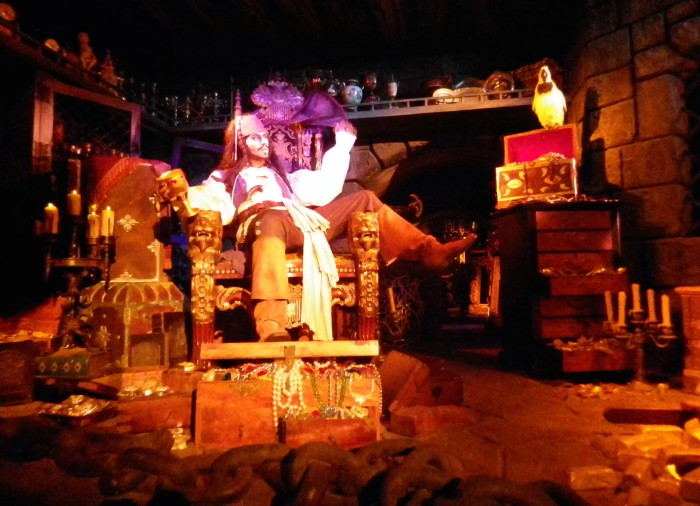 The times they are a-changin' in Adventureland at Walt Disney World. Over the summer came news that the ride scene in Pirates of the Caribbean where women were auctioned off as brides would, as Inside the Magic puts it, be "reworked into a new animatronic setpiece, one that empowers the Redhead character rather than subjugating her." Now we have a precise timetable for when that will happen. On Monday, February 26, 2018, the pirate auctioneer will utter "Who wants the Redhead? for the last time, as the attraction enters a period of refurbishment and then reopens on Monday, March 19, 2018, with the newly liberated Redhead having undergone a makeover to become a pirate herself.
This change has already gone into effect at Disneyland Paris. You can see video of that below (and if you speak French, maybe you can understand what the animatronic figures are saying).
Personally, it took not riding the attraction for many years for me to see Pirates of the Caribbean with fresh eyes and realize what an oddity it is. I was on the boat as co-chaperone for a group of kids, and suddenly, it was like: wow, this is intense. The kids were crying. And who could blame them? Jack Sparrow appearances aside, the ride is very dark — both literally, in that it has extremely low lighting, and figuratively, in that the subject matter it depicts is also dark. There are sudden dips in the boat track, skulls and skeletons abound, pirates pillage and burn a town, men wallow drunk in the mud with pigs, and women are chased and sold into slavery.
It's all in good fun, of course ... until suddenly it's not anymore. A lot of people are attached to the old version of Pirates, but in this one instance, at least, while traditionalists or nostalgists might balk, I don't think Disney can be too begrudged for wanting to evolve with the times.
Is November late 2017?!? #TheHallofPresidents pic.twitter.com/3KClwV1ANQ

— Showcase of Wishes (@ShowcaseWishes) November 1, 2017
Having already waded into such perilous waters, we might as well talk about another controversial attraction change. It's been a year since the U.S. Presidential election, but don't hold your breath waiting for the Hall of Presidents to reopen with its new talking Trump figure. The latest rumor via WDW News Today is that it might not happen until next year.
Needless to say, fan reaction on social media has been mixed and not devoid of politicism. Inside the Magic has even shared suggestions for other patriotic attractions that could replace the Hall of Presidents so as to avoid having a ride that needs to shut down like this every time a new leader of the free world is elected.
Warwick Davis To Host 'Galactic Nights', More Details ... – https://t.co/8NalHsOa3A #StarWars @WarwickADavis #GalacticNights #GalaxysEdge pic.twitter.com/5MDuST2Zh6

— Jedi News (@JediNewsNetwork) November 9, 2017
Finally, if news of a live-action Star Wars TV show and a whole new Star Wars trilogy created by Rian Johnson has not already destroyed your brain, Jedi News has new information on the Star Wars: Galactic Nights event coming to Disney's Hollywood Studios. Newly confirmed as the event's host: actor Warwick Davis, the star of Lucasfilm's Willow, who got his start at the tender young age of 12 playing Wicket W. Warrick, the Ewok Leia first encountered in Return of the Jedi.