Emergency Podcast: New Star Wars Trilogy And TV Series Announced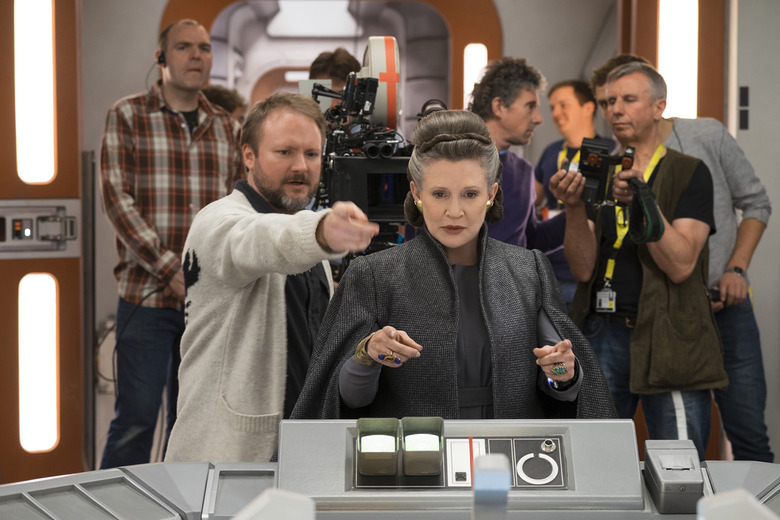 On the November 9, 2017, we gathered in the /Film bunker for an emergancy episode of /Film Daily, Peter Sciretta is joined by /Film weekend editor Brad Oman and Nerdist writer Amy Radcliffe to discuss the big breaking Star Wars news: Disney has announced a new Star Wars movie trilogy set outside of the Skywalker saga, to be helmed by Rian Johnson. They have also confirmed plans for a live-action Star Wars television series to debut on Disney's streaming service, which is set to launch in 2019. Hit the jump to hear our geeky discussion.You can subscribe to /Film Daily on iTunes, Google Play, Overcast and all the popular podcast apps (here is the RSS URL if you need it).
In the News:
Live Action 'Star Wars' TV Show Confirmed
By Disney, Will Be Available on the Company's New Streaming Service
Some of the questions and topics we discuss:
Why Johnson didn't do episode 1
Our general reactions
Does this mean the Skywalker saga ends with episode 9?
What does this mean for the stand-alone movies?
Will it not be titled Star Wars?
Will this be set in a different era?
What would you like to see?
Our thoughts on Rian Johnson as the helmer.
If the movie trilogy is new characters, does that mean the tv show might be people or places we know?
Ideas for the Star Wars tv series.
Who should be the showrunner?
Have any geeky thoughts on this news that we might not have addressed on the podcast? Send your opinions, speculation, analysis, and suggestions to peter@slashfilm.com.You can find more about all the stories we mentioned on today's show at slashfilm.com. /Film Daily is published every weekday, bringing you the most exciting news from the world of movies and television as well as deeper dives into the great features from slashfilm.com. You can subscribe to /Film Daily on iTunes, Google Play, Overcast and all the popular podcast apps (RSS). We're still very much experimenting with this podcast, please feel free to send your feedback to us at peter@slashfilm.com. Please rate and review the podcast on iTunes and spread the word! Thanks to Sam Hume for our logo.