Daily Podcast: How Many Streaming Services Are Too Many? Guillermo Del Toro, Kevin Spacey, Disney, Netflix & Apple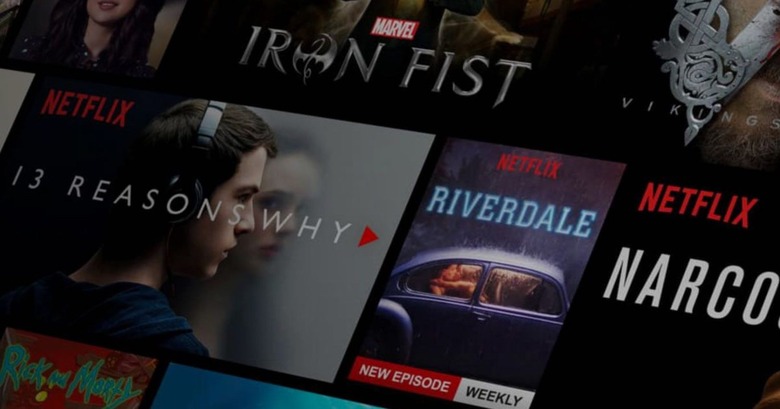 On the November 9, 2017 episode of /Film Daily, Peter Sciretta is joined by /Film senior writer Ben Pearson and writer Chris Evangelista to discuss the latest news, including a Metal Gear Solid movie, Future Man early reviews, Guillermo del Toro's Pinocchio is cancelled, Shawn Levy to direct a movie described as Stand By Me on the Moon, All The Money in the World has recast Kevin Spacey weeks before the film is set to be released, Apple orders another TV series, and Disney won't be doing any more Netflix shows. And in The Mailbag, we discuss how many streaming services is too many.You can subscribe to /Film Daily on iTunes, Google Play, Overcast and all the popular podcast apps (here is the RSS URL if you need it).
In the News:
'Metal Gear Solid' Movie
Will Be Penned By 'Jurassic World' Screenwriter Derek Connolly
'Future Man' Early Buzz
: Seth Rogen & Evan Goldberg's Time Travel Show is Raunchy and Fun
Guillermo del Toro's 'Pinocchio'
is Not Happening
Shawn Levy to Direct 'Crater'
, a Sci-Fi Coming-of-Age Film Set on the Moon
'All the Money In the World' Replacing Kevin Spacey
with Christopher Plummer
Apple Gives
Jennifer Aniston and Reese Witherspoon's Morning TV Drama
a Two Season Order
No More New Marvel Netflix Shows
; Disney Wanted to Buy Fox to Compete with the Streaming Giant
In The Mailbag: How many streaming services are too many?
How many do you currently pay for?
What do you not pay for and why?
What does Disney or Apple need to do to make you a subscriber?
How many services are too many?
To submit questions to the mailbag, send them to peter@slashfilm.com. Please mention your name and general geographical location in case we mention the question on the air.You can find more about all the stories we mentioned on today's show at slashfilm.com. /Film Daily is published every weekday, bringing you the most exciting news from the world of movies and television as well as deeper dives into the great features from slashfilm.com. You can subscribe to /Film Daily on iTunes, Google Play, Overcast and all the popular podcast apps (RSS). We're still very much experimenting with this podcast, please feel free to send your feedback to us at peter@slashfilm.com. Please rate and review the podcast on iTunes and spread the word! Thanks to Sam Hume for our logo.