Star Wars Bits: A New Look At Rose Tico, Carrie Fisher's Final Contribution, And Could Porgs Be The Perfect Balance Of The Force?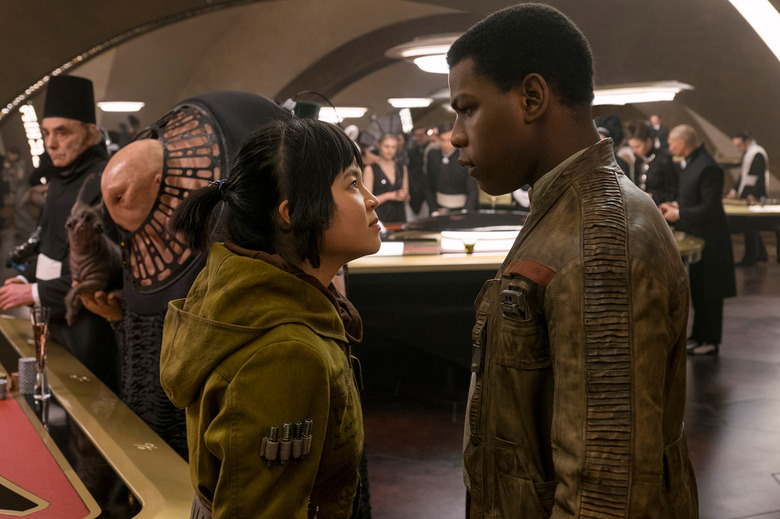 This week in Star Wars Bits:
How Carrie Fisher inspired the jewelry of Star Wars: The Last Jedi
A new look at Kelly Marie Tran's Rose Tico
Learn more about the casino planet of Canto Bight
Kylo Ren is just a big baby, Adam Driver admits
Are Porgs the perfect balance of the force?
And much more!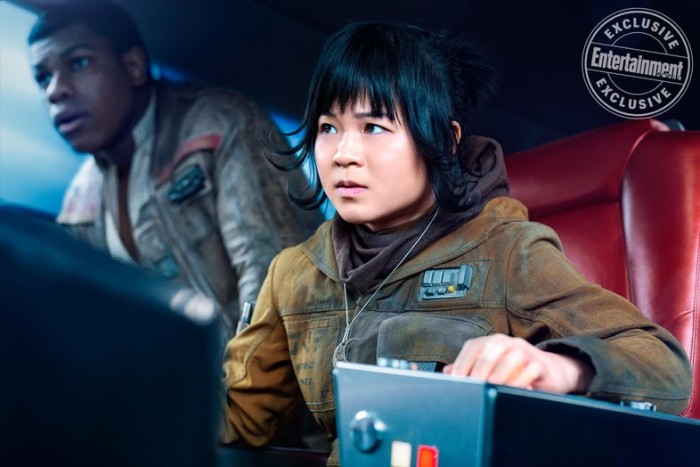 Since her character was revealed, we've been waiting to discover more about Rose Tico and her adventures in The Last Jedi. This week we got a look at a brand new photo of Finn's brand new bud from Entertainment Weekly. The still shows the pair together and showcases Rose's mysterious necklace, which will likely play an important part in in the film. After all, Kelly Marie Tran has said "That is definitely something that is significant to Rose's backstory."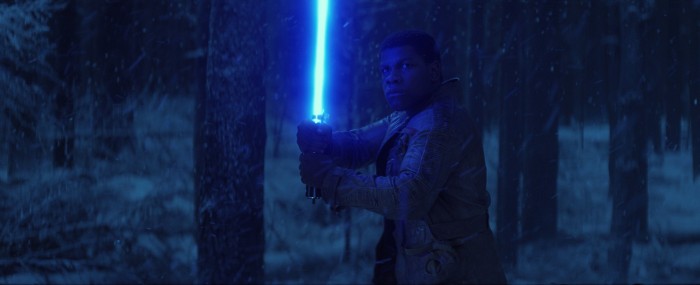 Since his first appearance in the trailer wielding what we now know to be Rey's/Luke's lightsaber, many fans have theorized that Finn is a Force user, and maybe even a Jedi. In a recent interview with Digital Spy, the fan fave talked about that potential, and whilst most outlets saw it as "debunking," we think Boyega left Finn's Destiny pretty opened ended.
Rian Johnson revealed another gorgeous Carrie Fisher story on his Twitter, telling fans that Fisher pushed for all the jewelry in The Last Jedi. The accessories aren't just for show, with many of the cast's trinkets holding a deep and significant meaning...and maybe some of them hold story secrets. We love that Johnson seems so invested in including Fisher's creative vision in her last film.
It's always been there... #TheLastJedi pic.twitter.com/42bu8oxHgw

— Star Wars (@starwars) November 3, 2017
The official Star Wars Twitter account treated fans to a gorgeous animated promo for The Last Jedi that features Rey and leans heavily into her journey towards Destiny. Utilizing the phrase "Fulfill Your Destiny" from the last trailer, the short is a sweet surprise for Star Wars fans.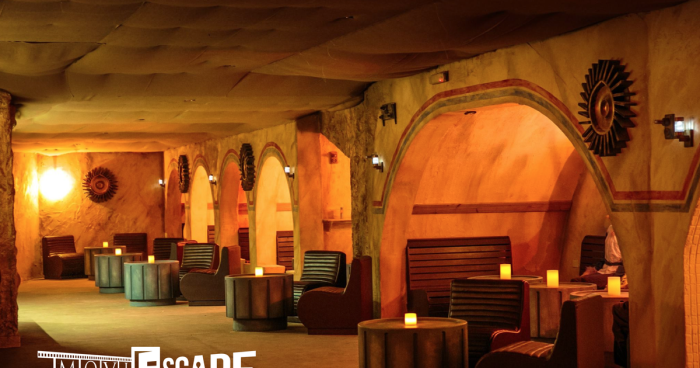 It looks like Star Wars might be upping sticks from Pinewood and heading to Manchester after local paper The Jensen Post reported that Star Wars was looking for "Hundreds" of extras. Though this has yet to be confirmed by Lucasfilm, it wouldn't surprise us, as the franchise has a history of using British actors and extras. Plus, the city has it's very own Cantina Bar-themed escape room!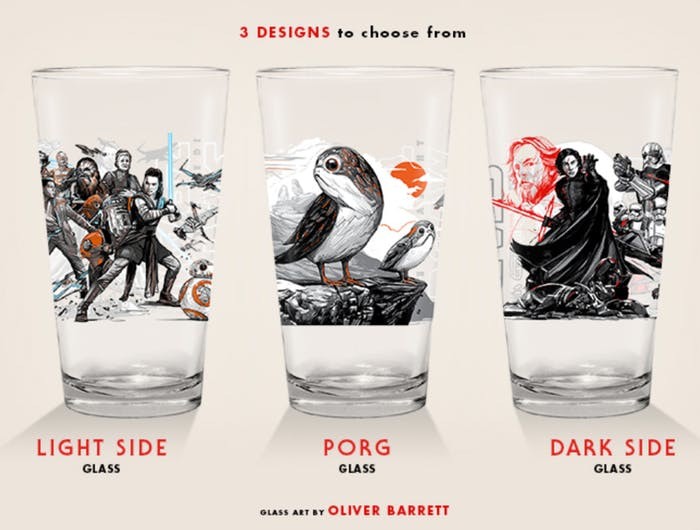 Could it be possible that the Galaxy's newest furry addition are actually another hint towards the GRAY Jedi? Someone at Inverse certainly thinks so, publishing a hilarious take on these newly revealed Star Wars pint glasses from the Alamo Drafthouse, which position Porgs in the middle of the Dark and Light side. Could it be that the cuddly creatures are Force sensitive and represent the perfect balance of the Force?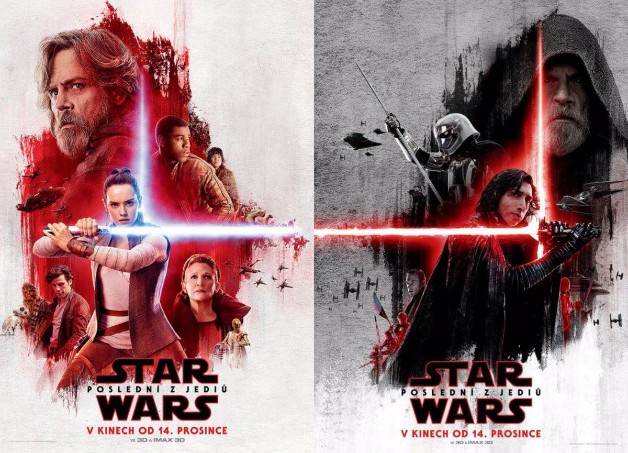 Lucasfilm stoked a whole bunch of fervent fan theories with a new promotional banner which puts Luke on both the Dark Side poster and the Light. What could it mean? Is Luke bad? Is he good? Is he both? Are Lucasfilm just trolling fans? Does the symmetry just look nice?
This week, Rebel Recon sat down with a bunch of Rebels insiders, including Kilian Plunkett, Steve Blum, Pablo Hidalgo, and Dave Filoni to take a deep dive into Rebels episodes "Kindred" and "Crawler Commandeers." The recap is a must see for fans of the show, especially ones who are excited to know where season 4 is headed. Any chance to see Hidalgo chatting Star Lore is an unmissable experience, so get on it.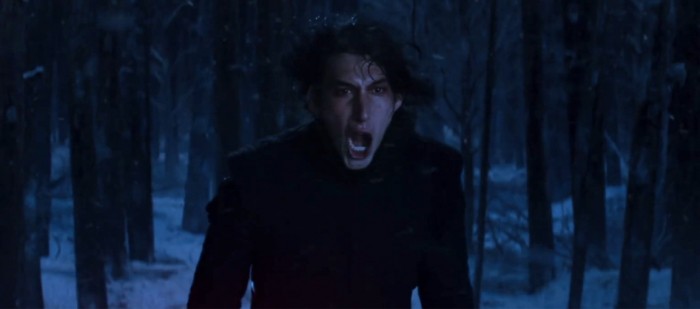 Shock HORROR! Adam Driver thinks that Kylo Ren is juvenile. In a very "omg #greatminds think alike" moment, Driver called his emo teen Sith immature in his recent UK GQ profile. We were already on the same page as Driver, seeing as Ben Solo spent most of his time in Force Awakens acting like a hormonal pre-pubescent boy.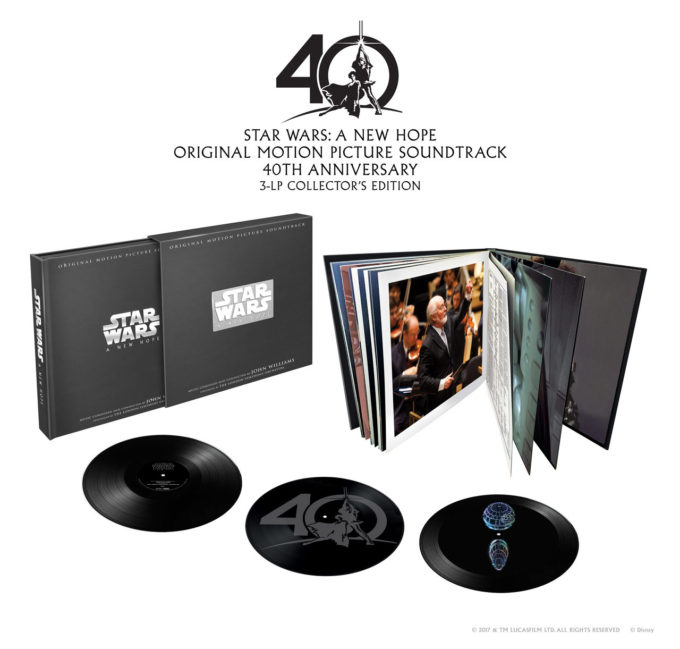 John Williams has played a huge part in creating the world and atmosphere of Star Wars and to celebrate the 40th anniversary of A New Hope and it's seminal soundtrack, Lucasfilm are releasing a gorgeous hardcover 3 LP collection. In the words of Lucasfilm themselves: "The box set will also include rare behind-the-scenes photos from the film's production and scoring sessions, along with two essays in the accompanying hardcover book."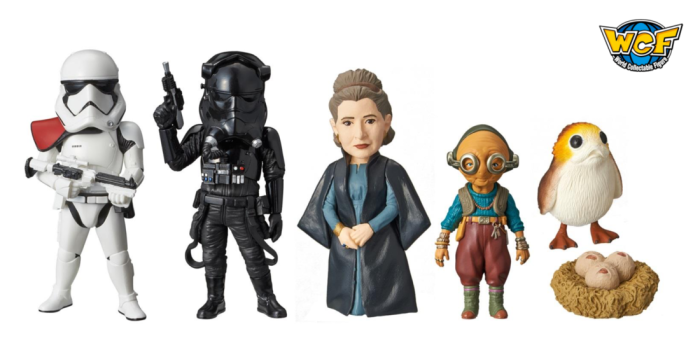 BABY PORGSSSSSSS!!!! After Kathleen Kennedy's reveal that baby porgs do exist in the Star Wars universe, a Japanese line of figurines has given us our first glimpse at the cuddly critters...and they're both SWEET and GROSS. Who knows whether we'll see any in The Last Jedi, but knowing how much Disney love a cute creature, it seems pretty likely.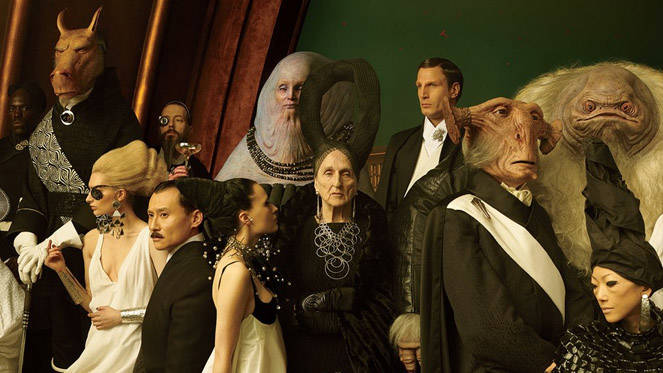 StarWars.com released an excerpt from Star Wars: Canto Bight, a collection of stories set on the casino planet that will play a big role in The Last Jedi. In the exclusive excerpt,  we join "Kaljach Somni, down to his last card after years of chasing jackpots, has a chance encounter with a trio of brothers. They're blessed with seemingly endless luck and might be his best (and last) chance to strike it big — if he can survive one wild night." If you can't wait to find out more about the planet Rose and Finn will be exploring in The Last Jedi, it's a must read.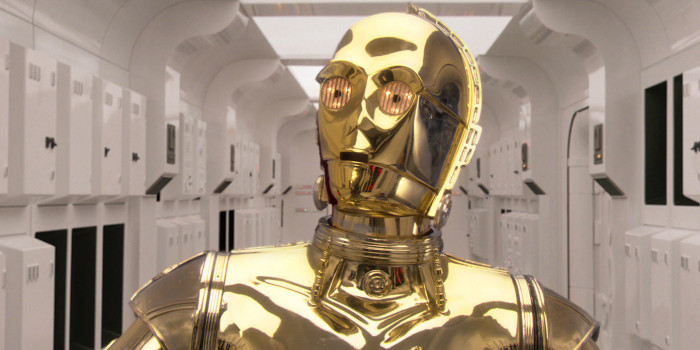 If you've always wanted to know about A.I. in Star Wars, then the new "Science and Star Wars" episode is for you. The video stars C-3PO himself, Anthony Daniels, and looks at how A.I. is being utilized today. If you're a science nerd who loves the world of Star Wars, this series is definitely for you.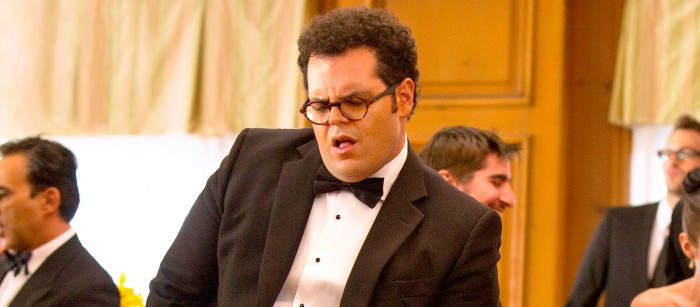 BREAKING NEWS! Josh Gad had The Force Awakens spoiled for him, but it wasn't his Murder on the Orient Express co-star Daisy Ridley. In a recent interview with Cinema Blend, he revealed that it was someone on the Beauty and the Beast set: "I'm not going to say who it was, but somebody ruined it for me. You just ruined that person's life. But somebody ruined it, and I was like, 'No! I don't want to know that!' I can't wait to see it, and to see all of the surprises." Who was it? The clock? The Lampshade? I guess we'll never know...
For those of you who can't get enough galactic gaming news, check out this brand new Battlefront II featurette profiling new protagonist Iden Versio. We're stoked to see this new female protagonist and this video gives us a great insight into Iden and her dark quest in the game.