'Stranger Things 3' Will Be Weirder, More Character Based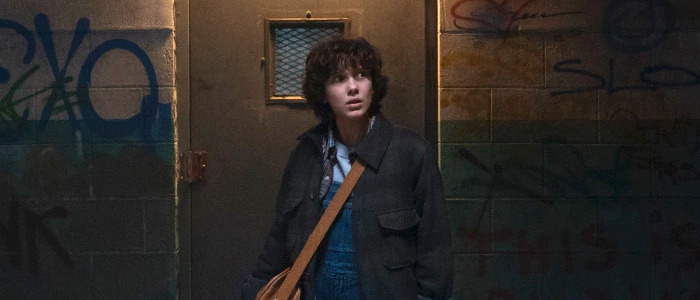 You've likely binged through Stranger Things 2 at this point, right? Which means you're probably already thinking about Stranger Things 3, the eventual third season of Netflix's popular original series. While it'll be a while before we get to Stranger Things season 3, series creators the Duffer Brothers are already dropping hints about what we can expect to see during our next visit to Hawkins.
The Duffer Brothers revealed some interesting details to Indiewire. For one thing, we can expect season 3 to be more intimate and more character-driven, which is a good thing, since season 2 felt like it was stretching itself too far in trying to expand its mythology. "It's not necessarily going to be bigger in scale," Matt Duffer says in the interview. "What I am really excited about is giving these characters an interesting journey to go on." The Duffers also say Stranger Things 3 will is going to be  "something almost weirdly more intimate."
The Duffers also say Stranger Things 3 wont shy away from the fact that the show's central stars are all getting older and becoming teenagers before our very eyes. This is also a wise move; one of the first thing you notice when watching Stranger Things 2 is how much older all the kids seem, with their voices deepening noticeably. The gang is going to get older no matter what, so the show might as well address that in some capacity.
Beyond these details, the Duffers once again say they're approaching the show like a nine-hour movie instead of an episodic series. "What's fun to me is that we can make movies but we are no longer restricted by this two-hour timeframe. It gives us this bigger canvas to paint on. It opens up all sorts of new storytelling possibilities," says Matt Duffer.
Some may be fine with this, but the season-long movie approach to TV continues to perplex me ever so slightly. For the most part, it can work, but there are times when it becomes very obvious that you're watching a movie stretched across an entire season of TV rather than an actual TV show. Stranger Things isn't the only show guilty of this.  Netflix's excellent Mindhunter has a very similar approach. If this is the approach the Duffers feel most comfortable working in, then that's their prerogative. But I still can't help but think Stranger Things would be stronger if it tried a more episodic approach to its storytelling.
Stranger Things 2 is now streaming on Netflix. Expect Stranger Things 3 sometime in late 2018.