Brian Michael Bendis Leaves Marvel For DC – Here's Why That Matters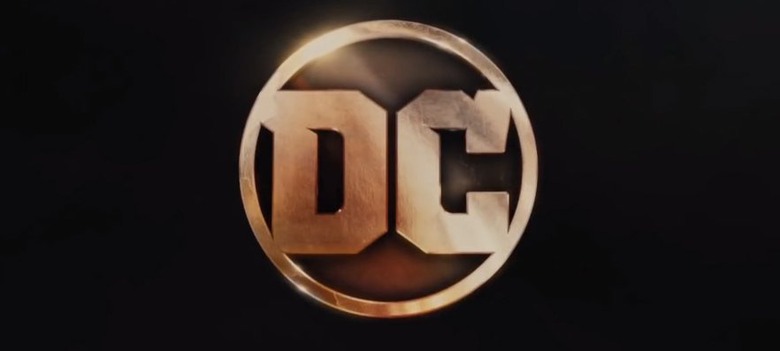 Brian Michael Bendis, the popular and influential comic book writer best known for creating Jessica Jones and acting as one of the vital creative voices at Marvel for the past decade-plus, has joined the opposition. Today, DC Comics announced that they have signed Bendis to an exclusive "multiyear, multi-faceted" deal. This is significant news for comic book fans, but it's easy to imagine it being big news for movie fans. After all, Warner Bros. has turned to comic book creatives to give their DC movies a shot in the arm and Bendis has plenty of experience consulting on superhero movies.
We're so excited to start working with @BRIANMBENDIS! pic.twitter.com/v1tgsMaNTr

— DC (@DCComics) November 7, 2017
Leaping Across the Aisle
Bendis has become synonymous with Marvel heroes over the years, but his comic book roots begin with noir tales like Jinx, Goldfish, and Torso (the latter of which has almost become a movie on many occasions). He dipped his toe into the world of superheroes with Powers at Image Comics, but it was Ultimate Spider-Man that brought him into the Marvel fold. His modernized take on Peter Parker has become rightfully famous, and soon found himself writing other iconic Marvel characters like Daredevil (an incredible run) the Avengers (a hit-and-miss run with extraordinary highs), and the X-Men (it got really confusing, and I dropped it). He created Alias, which introduced Jessica Jones to the Marvel universe and eventually brought Powers over to Icon, Marvel's creator-owned imprint.
Eventually, Bendis became Marvel's go-to guy for huge crossover events, penning stories like Siege, Secret Invasion, House of M, and Age of Ultron. Recently, he finished a long run on Guardians of the Galaxy and has been writing the ongoing adventures of second Spider-Man Miles Morales (a character he co-created after killing off the "Ultimate" version of Peter Parker).
In short: Bendis and Marvel appeared inseparable, and his influence has been clearly felt across the entire line, for better and worse. Because here's the thing – when Bendis is good, he's really good. When he's on, when he's inspired, no one writes comics quite like him. His rapid-fire dialogue and attention to character are fresh and exhilarating, like David Mamet or Aaron Sorkin penning a superhero tale. But when Bendis isn't on, when he's clearly not as inspired by a particular character or team, his work can feel like a drag. With so many titles to his name at a given time, it can be evident where his priorities lie.
And to be brutally honest, Bendis' work over the past few years has been a bit of a drag. Not all of it (his return to Jessica Jones in the wake of the success of her Netflix show has been solid), but enough of it to suggest that he was tired of playing in such a familiar sandbox. So while the new deal with DC is a surprise from a business point-of-view because it's a shock to see Bendis leave the publisher where he was a powerful and trusted voice, it makes sense from a creative standpoint. There's an entire universe of characters he's never written waiting for his unique touch.
I have a feeling we're going to see some of Bendis' most vibrant work in a long time in the pages of upcoming DC stories. After all, the recent DC "Rebirth" initiative has seen the company rebound from the dreary "New 52" days in a big way. While Bendis is an expert at penning tragic heroes like Matt Murdock and Jessica Jones, he's never lost sight of the comedy inherent in people dressing up in colorful costumes to save the world. I eagerly await seeing his trademark repartee being applied to Superman, Batman, and Wonder Woman.
This is real. I love you all. Change is good. Change is healthy. I am bursting with ideas and inspirations. Details to come! Stay tuned! https://t.co/S1x5JDmGTt

— BRIAN MICHAEL BENDIS (@BRIANMBENDIS) November 7, 2017
Part of the New DC Movie Universe?
While the details of Bendis' deal with DC remain unknown, it's easy to imagine him having a voice in upcoming DC movies. After all, Warner Bros. didn't turn to another director when they decided to shift gears with their comic book movies – they turned to DC Comics writer and chief creative officer Geoff Johns. And Bendis, with his stylized dialogue and experience with big event storytelling, is an inherently cinematic storyteller. It's easy to imagine Johns and WB execs taking advantage of his presence.
After all, he used to do just that at Marvel. Bendis was a member of Marvel Studios' "Creative Committee," a group of writers, artists, and executives who offered notes on all of Marvel's projects. The team was dissolved in 2015, but not before they clashed with filmmakers working on various Marvel movies. If the rumor mill is to be believed, the committee drove Edgar Wright to quit Ant-Man and gave Joss Whedon all kinds of headaches on Avengers: Age of Ultron. It's telling that the board was disbanded after notorious Marvel Entertainment chairman Ike Perlmutter lost direct control over Marvel Studios. Marvel Studios president Kevin Feige now only reports to Disney, with no creative committees or eccentric businesspeople standing in his way.
But while Marvel's creative committee was a failed experiment, Warner Bros. handing the reins of the DC Extended Universe to Johns is a telling move. Zack Snyder couldn't nail it. The execs at the studio couldn't nail it. So maybe people with a history of telling stories about superheroes can right the ship. Warner Bros. has already stolen Whedon from the Marvel family, so why not complete the coup and get Bendis on their side of the aisle? And who knows? Maybe Bendis misses having a say in the lucrative big-screen adventures of iconic superheroes.
If characters in DC movies start trading witty barbs, blame Joss Whedon. But if they start trading witty barbs at a pace that boggles the mind, maybe the influence of Brian Michael Bendis is being felt.