Disney Needs To Chill Out Right Now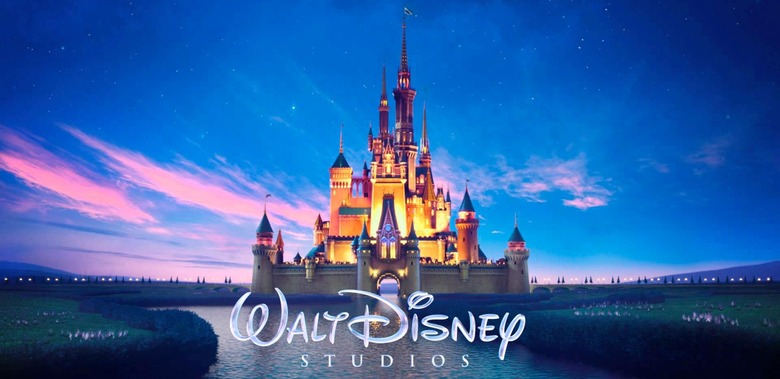 (Welcome to The Disney Discourse, a recurring feature where Josh Spiegel discusses the latest in Disney news. He goes deep on everything from the animated classics to the theme parks to live-action franchises. In this edition: between trying to buy 20th Century Fox and blacklisting the L.A. Times, Disney needs to chill the eff out.)Update: Amid growing backlash, Disney has lifted their ban against L.A. Times film critics.
What a wonderful time it is to cover the film industry. The last couple months — has it really only been that long? — has been dominated (justifiably) by the flood of accusations of sexual harassment and assault against Harry Knowles, Harvey Weinstein, James Toback, and Kevin Spacey, among many others. But the last few days have offered a brief, if no less troubling, shift in the story, as the Walt Disney Company has been pushing its power around with little regard for who ends up in its wake. Earlier this week, there were shocking rumors regarding the company engaging in talks with 21st Century Fox to buy most of its studio product. More vexing, if more inside-baseball, was Disney's choice to bar the Los Angeles Times from attending its press screenings.
Though it should go without saying, I'll make it clear here: it is a privilege for any critic, no matter what publication they write for, to attend screenings of movies for free before those movies are released to the general public. That's been true for many decades, not just for the last couple of years. It's within any studio's right to say that a critic or publication can't attend their films' pre-release screenings, just as it's within any critic or publication's right to suggest that such a decision is, as it is here, petty and juvenile. In the last few days, Flavorwire and The A.V. Club, Alyssa Rosenberg of The Washington Post, and critics' organizations like the National Society of Film Critics and the Los Angeles Film Critics Association have responded to Disney's ban by separately arriving at the decision to not attend press screenings of Disney movies, nor consider Disney films for awards consideration.
So why, you may wonder, did Disney bar the L.A. Times from its screenings? Did they have too harsh words for Cars 3? Were they overly dismissive of Beauty and the Beast? No: the Times dared to publish a two-part feature on the current battle between the Anaheim City Council and Disneyland, specifically over zoning and fees, and whether or not the House of Mouse could build an overhead walkway to its theme parks near off-property hotels. Your mileage may vary, but I would highly recommend you read the feature, both because it's a fine piece of journalism and because it has bothered Disney (or at least, enough people who work for Disney) so much that they lashed out and instituted this ban, beginning with Thor: Ragnarok.
Disney's decision is meant to hobble the Los Angeles Times' traffic; if critics and journalists like Justin Chang and Jen Yamato can't see Thor: Ragnarok early, they can't run early reviews or profiles of the stars or director, thus getting people to visit the Times' website or pick up the paper with the express purpose of reading said review or profile. The Times, of course, will cover Disney films, but can't do so until the day of those films' releases. Once the decision was revealed by the newspaper last Friday, the backlash was swift and all encompassing. Those aforementioned publications, writers, and critics' groups were quick to clap back at Disney, along with plenty of other folks online, most notably Ava DuVernay, whose next film, A Wrinkle in Time, will be distributed next March by...Disney.
So, in short: Disney got mad at what it perceived to be bad PR, and its response has caused them further bad PR. Good job!
Disney, of course, has the power to bar any journalists from its films. And it's not as if Thor: Ragnarok or the upcoming Star Wars: The Last Jedi live or die by critical buzz (though the former film got lots of it). People are going to pay to see these movies no matter what. But the message it sends is a bullying one: Disney's higher-ups (or possibly just CEO Robert Iger) are choosing to tell journalists that if the company doesn't like the coverage it receives, they will freeze other writers out, simply because they can. (I feel safe in assuming that Taika Waititi, director of Thor: Ragnarok had literally no idea this ban was coming, and probably isn't too thrilled to have his film used in this menacing context.)
Here's the thing: Disney is on top of the world. Even if that ridiculous deal with Fox doesn't go through — and since the talks have already stopped, it probably won't come to much — they have a toehold in most of the pop culture we consume every day. They have TV channels, theme parks, movie studios, everything from Doc McStuffins to Luke Skywalker. The biggest movies of a given year now are frequently released by Disney, as opposed to other studios. This multinational conglomerate can wield its influence any way it likes. And right now, at the parks, as they announce a new Disneyland hotel, as well as a redesigned section of Disney California Adventure, they choose to allow rumors that they may grow even larger and attack those who disagree with them.
I can only hope that the ban on the Los Angeles Times will be lifted, and soon. (Maybe by the time you read this sentence.) That doesn't change the fact that Disney's initial response was foolish and childish. While the Walt Disney Company is exactly that, a company, it is also something more elemental to many people. This company has inspired people via its characters and stories for decades. Disney has inflamed people's imaginations for that long. They tell stories of good triumphing over evil, and yet its recent actions are (if you'll forgive the overly reductive metaphor) akin to something as petty as what Cinderella's evil stepmother would do to punish our heroine. Disney is still a company, but it has a specific ethos to maintain, and this ban runs counter to that ethos. Right now, what Disney needs badly is not to overextend itself or attack journalists. It needs to chill out. For all of our sakes.