Movie Mixtape: 6 Movies To Watch With 'Murder On The Orient Express'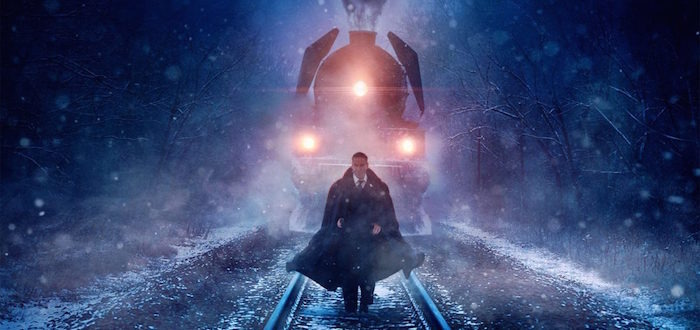 The 149th adaptation of Agatha Christie's work hits theaters this Friday. Murder on the Orient Express is the fifth attempt to bring this particular novel to life on the screen (big or small), which means there's a good chance you're already well-acquainted with the classic tale from the unrivaled master of mystery.
For the uninitiated, the plot focuses on Christie's famous detective Hercule Poirot (played this time by director Kenneth Branagh) who fatefully gets trapped on the Orient Express during an avalanche when a passenger ends up stabbed to death. With the train stacked full of interesting suspects, Poirot has to uncover an old family secret and solve the murder most foul before the snow melts.
Obviously there are hundreds of movies with connections to this one, so let's whittle the list down to some of the best, most interesting, and most appropriate for Noir-vember.
And Then There Were None (1974)
An almost-Giallo version of Christie's most playfully macabre puzzle, director Peter Collinson updated the excellent 1945 film with a modern slasher sensibility and a fantastical sense of color. Ten strangers are picked to briefly live in an isolated hotel, where they stop being polite, and start being murdered.
Via tape recording, their mysterious host, U.N Owen (pun alert), accuses them of crimes that have gone unpunished and promises to tip the scales of justice back where they belong. It's another big ensemble, trapped-in-a-single-location whodunnit, but Poirot isn't here to save anyone this time.
The Third Secret (1964)
When a big time psychoanalyst dies from a gunshot wound, the police rule it a suicide, but his teenage daughter Catherine (Pamela Franklin) has her doubts. She teams up with American newsman Alex Stedman (Ben-Hur's Stephen Boyd) to investigate her father's other patients. It turns out her father knew too many secrets to stay alive.
The Third Secret is a harrowing and clever murder mystery that's too often overlooked. It was also the film debut of Dame Judi Dench, who stars as Princess Dragomiroff in the new Orient Express.
The Adventure of the Clapham Cook (1989)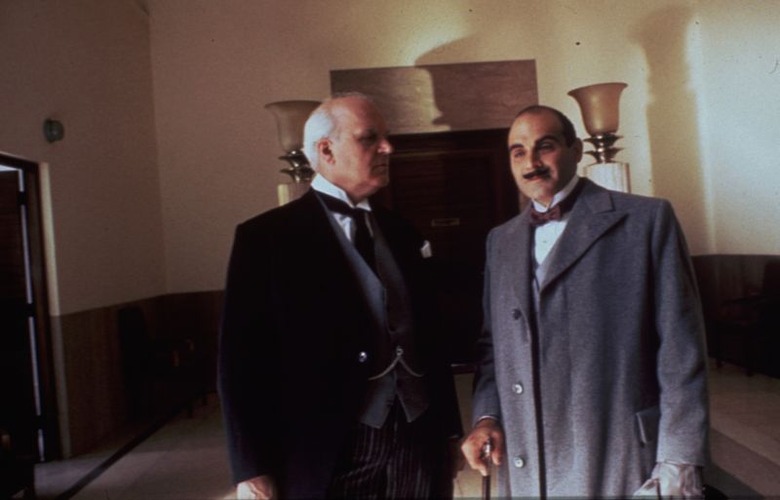 Not to poison the well too much for Branagh, but David Suchet is Hercule Poirot. Through 13 seasons of Agatha Christie's Poirot, Suchet embodied the Belgian detective solving his way through London and the English countryside. Clapham Cook is the first entry in the 70-episode series, so get your bingeing muscles stretched and ready before diving in.
The show didn't even touch Orient Express until its penultimate season, but when they did, they had Jessica Chastain and Toby Jones on board. Poirot is an art deco masterpiece of crime fiction, and you can even follow your antique adventure with David Suchet on the Orient Express, a travelogue created while he prepared to solve Poirot's most infamous case.
Deathtrap (1982)
Sidney Lumet directed the 1974 version of Orient Express, which scored 6 Oscar nominations that year. A decade later, he crafted a diabolically twisty thriller from Ira Levin's play.
Deathtrap stars Michael Caine as a lauded mystery playwright whose latest works have all bombed, so he retreats to his home on Long Island to get back to basics. When he gets an amazing manuscript from a former student (played by Christopher Reeve), he decides it would be smart to kill the student and steal his work. Or at least hire him on as an assistant. The rest is a meta game of cat and also-cat that never lets up its comic tension or heart-racing instincts.
Silver Streak (1976)
On the lighter side of train-based murder mysteries, this Gene Wilder/Richard Pryor comedy was inspired by Christie as well as North By Northwest. Wilder plays a book publisher who boards the Silver Streak to Chicago looking to be bored, but he ends up in the middle of a conspiracy after seeing a dead body outside his train window.
It's rare nowadays for films to fit neatly into multiple genres, but Silver Streak hits the comedy, thriller, and action buttons with equal force. Wilder is a more manic version of Cary Grant in his Hitchcock roles, but the mystery he stumbles into is genuinely dangerous, so you end up biting your nails through the laughter.
Murder By Death (1976)
For some reason, 1976 was a great year for spoofing on classic mysteries. Neil Simon and Robert Moore's hilarious send-up of silly plotting and insane conceits is the best of the best, pitting a criminal mastermind against a mansion full of the world's best detectives. Those deductive dynamos include spoofs of Nick and Nora Charles (played by David Niven and Maggie Smith), Charlie Chan (Peter Sellers), Sam Spade (Peter Falk), Miss Marple (Elsa Lanchester), and, of course, Hercule Poirot (James Coco). That's two Agatha Christie sleuths for the price of one.
"Milo Perrier" is a perfect parody of all of Poirot's characteristics, including his genius, his smug attitude, and his radical mustache.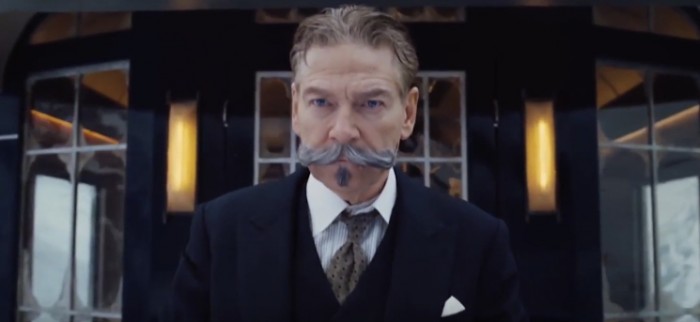 The Mix
There's no way that Branagh's version will be the last adaptation we see of Orient Express. Christie has reached Shakespearean status when it comes to the sheer number of movies and TV shows that get made based on her work even before counting the mystery writers and filmmakers inspired by her peerless acumen for crime construction.
The new film follows in the footsteps of the others, not just in its story, but in its casting of popular actors across the age spectrum – like Dench, Daisy Ridley, Willem Dafoe, and Leslie Odom, Jr. Hopefully Branagh's portrayal of the immortal detective is more Poirot than Perrier.
Which mysteries are you watching this week?