'Stranger Things' Bits: Possible Time Travel, The Cast Reacts To Their Audition Tapes, And More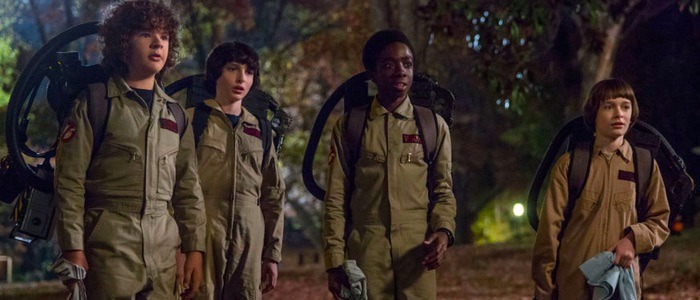 In this edition of Stranger Things Bits:
How many people watched Stranger Things 2 during its first weekend?
The fate of one of the show's most minor characters is revealed
How the original pitch for the show might contain elements from upcoming seasons
A fan theory about the Mind Flayer's origins
The cast reacts to their audition tapes for season 1
And more!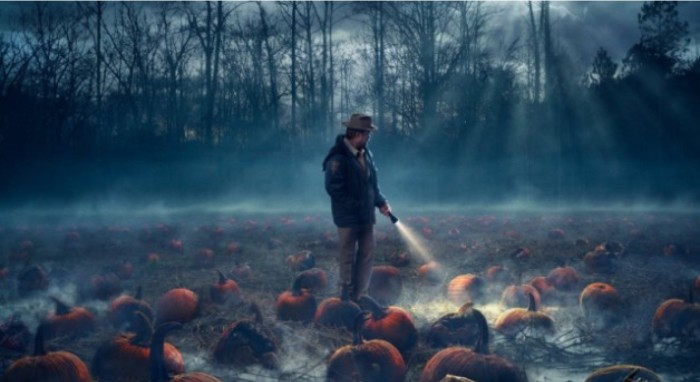 Netflix is notoriously stingy when it comes to revealing their viewership numbers, but Nielsen – the company responsible for tracking television ratings – has a new metric that pulled back the curtain on Stranger Things 2's opening weekend. The Wrap relays that 15.8 million people watched the season premiere during that first weekend, and 361,000 people watched the entire season on the first day it was available. That's some serious dedication.
This video from Creative Mammals (via LaughingSquid) creatively retells some key events from season one using silhouettes.
Yurtle the Turtle is safe. He's here with me. We're scrolling through Twitter together. He's trolling cyber-bullies. It's a great time.

— stranger writers (@strangerwriters) November 1, 2017
Remember when Dustin yanked his pet turtle from the tank so he could place Dart inside it instead, and we saw a brief shot of the turtle on the floor of Dustin's room? That was the last we saw of ol' Yurtle, and anyone who's been kept up at night by the thought of Dart possibly snacking on him before he took out poor Mews can finally rest easily: the Stranger Things writers confirm that Yurtle is still alive. Whew.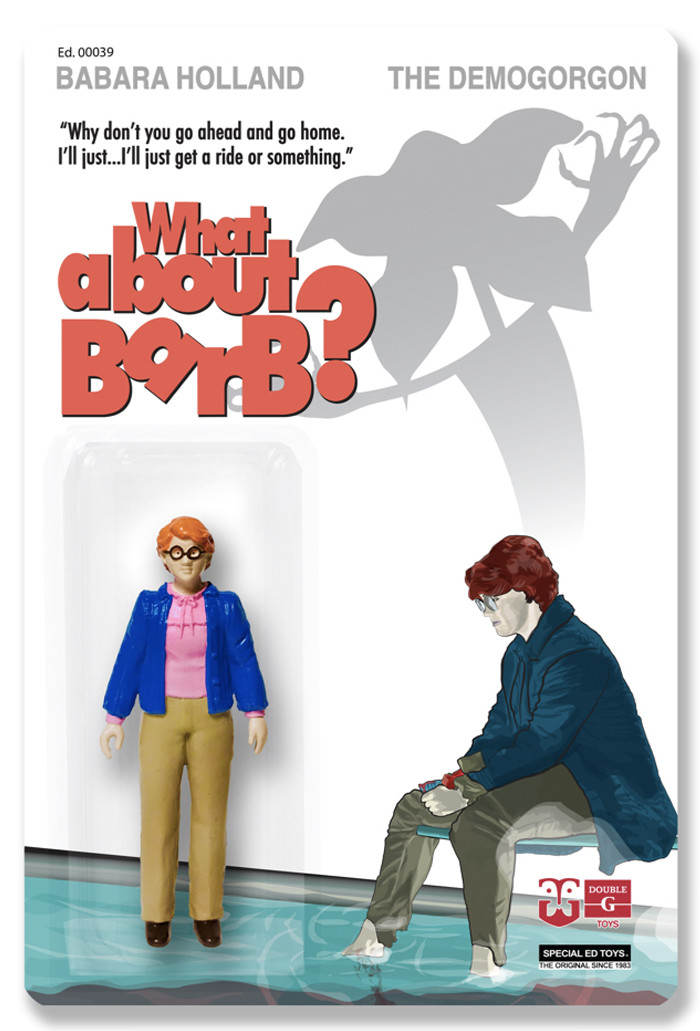 I've personally never understood fans' fascination with Barb, but for anyone who still has a strong case of Barb Fever, here's a non-licensed, limited edition toy you can buy from Double G Toys x Special Ed Toys (via ToysREvil).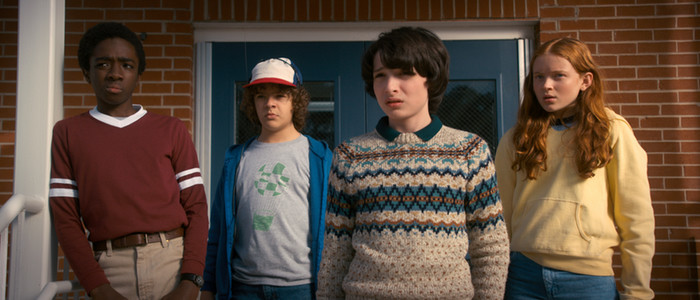 io9 has published a solid piece that dives into the Duffer Brothers' original pitch for Stranger Things (then titled Montauk) and clues it might have for the future of the show as we now know it. Most intriguingly, time travel factored into the original pitch, and separately, since it was originally planned as an anthology series, there was talk of future seasons jumping forward in time. Might we see adult versions of the kids in an upcoming season?
Here's a clip from Netflix's after-show, Beyond Stranger Things, which features some of the younger cast reacting to their original audition tapes for season one.
@AshCrossan so, #StrangerThings theory, number 1 (1st child test subject) is actually the Mind Flayer and that's why it wants to destroy everyone and also why it's made up of "wind" – the kid is in the middle of it.

— Jonathan Bell (@FenderBee) November 3, 2017
There's a fan theory I never considered: what if The Mind Flayer is somehow a mutated version of the first child ever experimented on in Hawkins Lab?
The kiss between Max (Sadie Sink) and Lucas (Caleb McLaughlin) wasn't in the original script, and it turns out the Duffers decided to add it specifically because Sink was freaked out by the concept. The moment in the show works well and feels deserved, but watching the cast and creators talk about the way it came about...well, it's not a great look for the Duffers.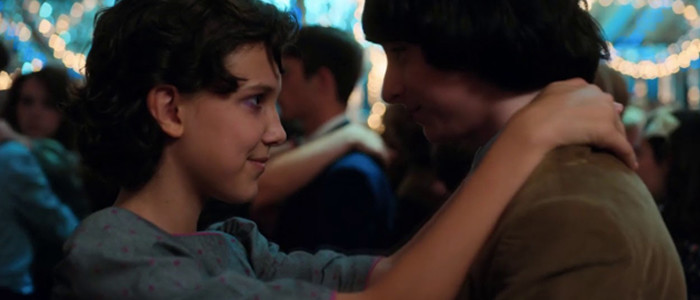 This interview with Collider indicates that neither kiss was in the script –which, frankly, I find a little hard to believe. The Mike/Eleven kiss feels essential, especially after the thwarted attempt earlier in the episode. Anyway, in that same interview, the producers of the show say that they don't plan on ever releasing a blooper reel of screw-ups or jokes that happened on set:
"We don't share bloopers because we're willing to pull back the curtain on the show, but we don't want to demystify it in quite that way. It's not a comedy. Obviously mistakes happen [but] I don't think we'll ever release bloopers."
Twitter user/artist Butcher Billy has created book cover art (via Blurppy) for each episode of the show's second season. Hit the link to see all of them, but I embedded my two favorites above.
Here's the trailer for Stranger Things: The VR Experience, which is coming to PlayStation VR soon and allows users to "feel the terror of the Upside Down."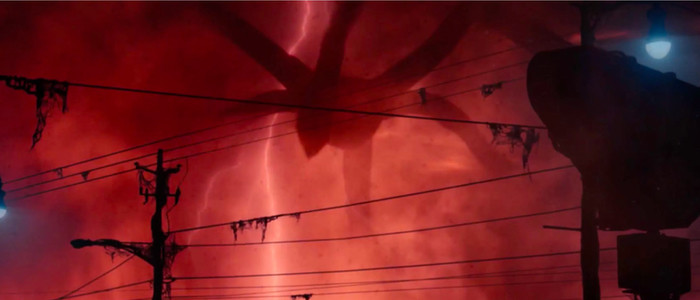 And finally, the Duffer Brothers have been doing deep dive interviews with Vulture for every episode of season 2 in advance of their panel at the first-ever Los Angeles-based edition of Vulture Festival this weekend, and in one of those interviews, the site asked one of the questions many of us at /Film have been pondering about season 2: what does the Shadow Monster/Mind Flayer actually want?
Ross: We just know that it doesn't want to do anything good. It's continuing to spread and the government, at the moment, is the obstacle for it, which is why it's using Will to help — because he's a spy within there, he's using Will to help take them out.
Matt: In terms of specific goals, we don't lay it out like that. The kids theorize based on Dungeons & Dragons what it might want. Right now, you just know it's the puppeteer controlling all these things that are putting Hawkins in great danger, and the stakes go up from there in terms of its goals, its intentions. It's implied that it wants to take over Hawkins, and continue to spread beyond that. In that way, it's very much like a virus that could take over the whole planet.