'The Crown' Season 2 Trailer: Who Has Done More Damage To The Monarchy?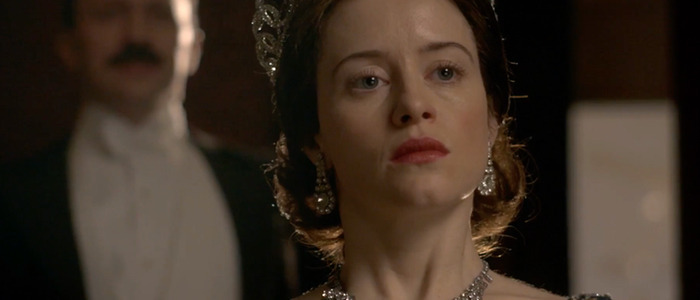 The Crown season 2 trailer has just arrived to hint at a much darker, more brooding second season to Netflix's award-winning show about the British Royal Family. Claire Foy returns as Queen Elizabeth II, who finds her world in even more upheaval due to familial problems and palace gossip. The second season arrives on Netflix in December.
And you thought your family squabbles were bad. The Crown season 2 looks to shatter the already uncomfortable tension of the first season of the hit Netflix drama. In a new trailer, Queen Elizabeth II stalks and broods around Buckingham Palace while her royal relatives find themselves entrenched in melodrama and intrigue. Watch the trailer below.
The Crown season 2 trailer
The Crown is one of Netflix's most expensive series  – Business Insider says it's in fact the most expensive show ever made – and it shows. It's a grand, sweeping series set within ornate halls, and while it could've easily settled into the type of dull drama that purveys lackluster soap operas, there's enough gravitas to keep the whole thing very exciting. That said, if you're expecting the show to play fast and loose with history and include more action-packed scenes, series creator Peter Morgan would like you to temper those expectations. Talking to Vanity Fair, he said, "Even though I would love to write more violence, the base notes of the struggle to maintain power and execute power continue to hook me."
Much of that excitement comes from the performances of the cast, particularly Foy as the struggling monarch. But the second season will actually be Foy's last in the spotlight. As each season is supposed to cover a full decade in the Queen's life, Olivia Coleman will be taking over the lead role of Elizabeth II for season 3. For now, though, Foy continues to shine in a role that netted her multiple award nominations, and season 2 looks even more interesting – and more bleak – than season 1. Here's the synopsis:
Beginning with soldiers in Her Majesty's Armed Forces fighting an illegal war in Egypt, and ending with the downfall of her third Prime Minister, Harold Macmillan after a devastating scandal, the second season bears witness to the end of the age of deference, and ushers in the revolutionary era of the 1960s.
Season 2 will find Elizabeth still dealing with marital problems from her husband, Prince Phillip (Matt Smith), while elsewhere in the season Elizabeth's sister Margaret (Vanessa Kirby) will begin a love affair with Lord Snowden (Matthew Goode). Michael C. Hall will also be joining the cast, playing John F. Kennedy. Season one's Victoria Hamilton, Jeremy Northam, Jodi Balfour and Stephen Dillane will all be returning.
The Crown season 2 arrives on Netflix December 8, 2017.