Theme Park Bits: #HappyBirthdayMickey, Disney Ride Music Picture Discs, Three Kings Day Spreads To SeaWorld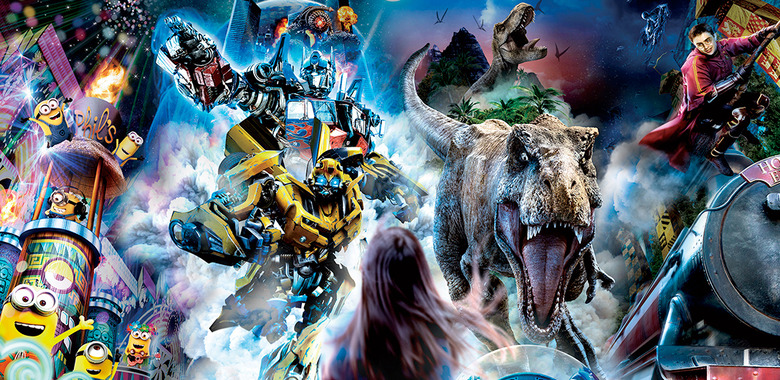 In this edition of Theme Park Bits:
Disney has launched a new line of collectible picture disc vinyl releases with ride music.
Mickey Mouse is 88 years young, going on 89. Get details on his birthday celebration this year.
See the full LA Comic-Con panel with the man behind all your favorite Disneyland ride vehicles.
Universal Orlando may be looking to implement facial recognition technology in the future.
Get a look at what's been called "the most stomach-turning ride ever invented."
Universal Studios Japan announced a Spectacle Night Parade
And much more!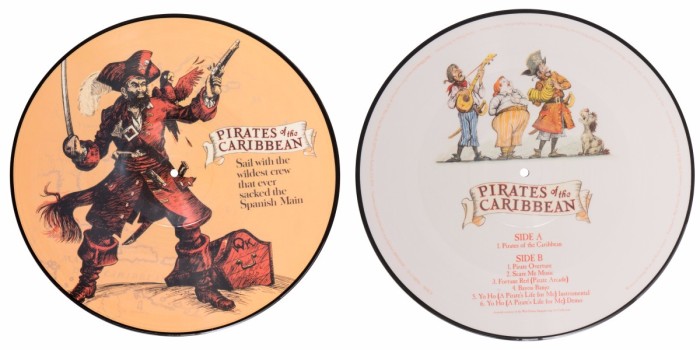 It's always cool to be able to add some Disney ride music to your collection. For the vinyl record lover, Disney Music Emporium has some nifty new keepsakes available in the form of Picture Discs with ride music from the Haunted Mansion, Pirates of the Caribbean, and It's a Small World.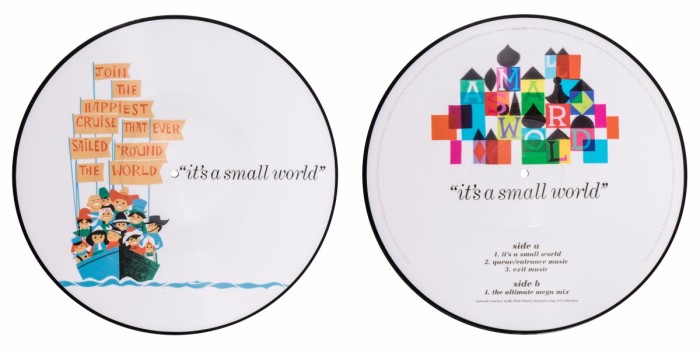 Disney parks worldwide are getting ready to celebrate Mickey Mouse's birthday on November 18, and the mouse himself is scheduled to visit the studios of ABC's Good Morning America in New York City on November 15. (ABC is a subsidiary of Disney, and the network has just announced two Disney park TV specials for the 2017 holiday season). Fans can get in on the fun by posting the hashtag #HappyBirthdayMickey along with their own favorite Mickey moments.
PHOTO: Hollywood Toy Hotel Projection In Use on Tower of Terror at Disney's Hollywood Studioshttps://t.co/iQNEDSzkPB pic.twitter.com/lEW5z0f0We

— WDW News Today (@WDWNT) November 4, 2017
Chris Evangelista reported for the site this week that the Twilight Zone Tower of Terror at Disney's Hollywood Studios is about to become the latest version of the ride to undergo some meddling on the part of IP-crazed gremlins (or whoever it is that keeps wanting to mess with the attraction's theme). If the news leaves you wanting to drown your sorrows, you can head on over to BaseLine Tap House, the park's new pub, which serves Bavarian pretzels and California beer flights, among other things.
Another way to cope might be to immerse yourself in YouTube videos. Thanks to Inside the Magic, if you have some time, you can watch the full hour-long L.A. Comic-Con panel with Disney Legend Bob Gurr and animatronics pioneer Garner Holt. As Waltland notes, Gurr is "is one of two remaining original Imagineers who was hired by and worked under Walt Disney himself." Among his many accomplishments are designing the Disneyland Monorail, the Matterhorn Bobsleds, and the Haunted Mansion doom buggies.
Ready for a theme park experience without ticket booths, turnstiles, or even ride queues? Theme Park University has a fascinating in-depth report (#IReadTheEntireArticle) about what the future at Universal Orlando might look like. Like the iPhone X, it involves facial recognition technology. If this other Josh's sources are correct, then get ready to have your face scanned so that cameras can track your every move and Spider-Man can display stalker-level knowledge of your family history.
Universal Orlando's Secret Face Recognition Program Revealed https://t.co/diAOTPyl7P pic.twitter.com/jPM64V8xOp

— TPU (@TPUJosh) October 18, 2017
SeaWorld Orlando has announced its 2018 calendar of events, including a couple new celebrations, like Three Kings Day, which "invites families to help commemorate the arrival of the Three Wise Men," starting on January 1. If that sounds like a strange way to ring in the new year, not to mention a strange thing for a marine life park to celebrate, SeaWorld is clearly catering to a Christian market with some of these events (another being Praise Wave, where "the hottest names in Christian music will light up the stage at Nautilus Theater.")
Celebrate Three Kings' Day at Disney California Adventure Park! #DisneyHolidays https://t.co/1R1uKpmz4Y pic.twitter.com/J87950LNPf

— Disneyland Resort (@Disneyland) January 3, 2016
Three Kings Day, otherwise known as Epiphany or El Dia de los Reyes, is a holiday that falls on January 6 and is widely observed in Latin America and Hispanic communities in the U.S., according to the Associated Press and Huffington Post. It was actually Disneyland Resort that got the ball rolling on in-park observances of this holiday a few years ago, only to realize very quickly the value of an event highlighting Hispanic heritage. Though not explicitly billed as a continuation of Christmas, SeaWorld does, in fact, appear to be adhering to the Twelve Days of Christmas, a tradition that served as both the basis for Shakespeare's Twelfth Night and the basis for John Denver and the Muppets singing everyone's favorite cumulative Christmas carol. There must be someone out there who remembers hearing the voice of Miss Piggy intone, "five gold rings?"
Let's close with some rapid-fire bits. Based on L.A.'s steampunk nightclub, Disney Springs has its own version of The Edison coming, though when exactly it will open is anyone's guess.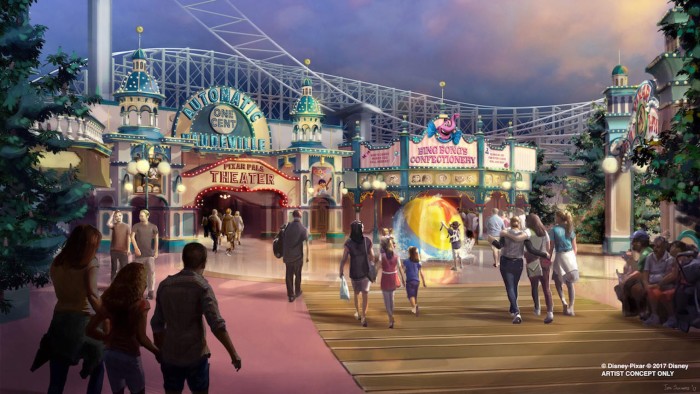 If you missed it, we shared some new details in features this week on both the upcoming Fast and Furious: Supercharged ride at Universal Orlando and the upcoming Pixar Pier at Disney California Adventure.
[BREAKING] Just announced at the London Comic Con: Marvel Summer of Super Heroes is landing at Disneyland Paris in June 2018! #MarvelSummer pic.twitter.com/tVkkEddrg3

— Disneyland Paris EN (@DisneyParis_EN) October 27, 2017
A new event called Marvel Summer of Superheroes is coming to Walt Disney Studios Park in Disneyland Paris next year.
The Verge has an article up this week about the science of scares and why going to a haunted house can actually feel good. In the spirit of that ... is this water slide ferris wheel the most stomach-turning ride ever invented? Gizmodo seems to think so.
Hogsmeade Station has opened at Wizarding World at USH. The new store replaces the former spot of Hogwarts Express photo op. @UniStudios pic.twitter.com/vlqUm30V6S

— Inside Universal (@insideuniversal) October 31, 2017
Universal Orlando is buying up land and may be looking to expand its park developments in the future. On the opposite coast, Hogsmeade Station has opened in the Wizarding World of Harry Potter at Universal Studios Hollywood.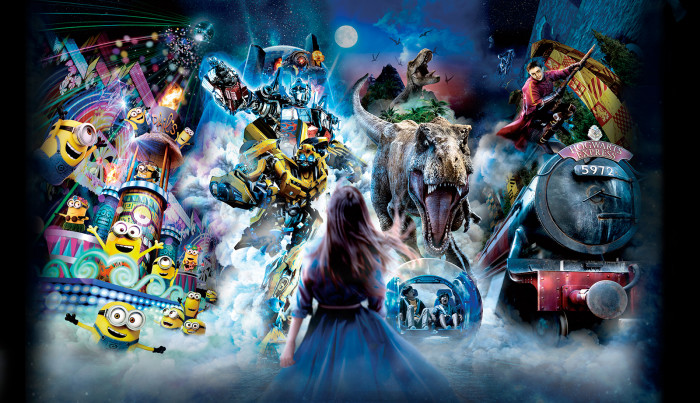 A next-generation "Spectacle Night Parade" has been announced for Universal Studios Japan in 2018. Shameless self-promotion of the week: I have an article up on TDR Explorer showing plenty of visual comparisons while talking about the differences between Tokyo Disney Resort and Walt Disney World.