'Lord Of The Rings' TV Series Planned For Amazon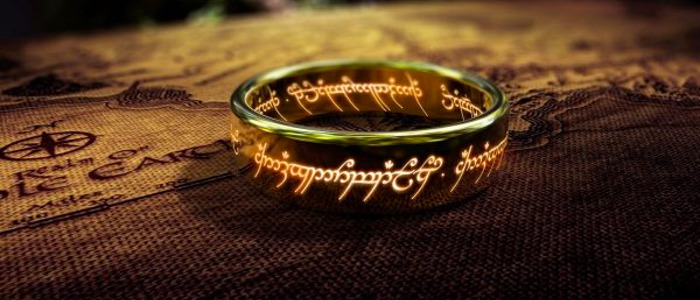 Ready to go back to Middle-earth? Amazon is in talks with Warner Bros. Television to develop a new TV series based on The Lord of the Rings. The estate of J.R.R. Tolkien is also involved, having recently settled a lawsuit with Warner Bros. over a rights dispute. Even though Peter Jackson's Lord of the Rings films have tackled this ground already, Game of Thrones has made sword and sorcery epics attractive for serialized TV and Amazon wants in.
It was only a matter of time before someone got around to tackling J.R.R. Tolkien's Lord of the Rings series on the screen again. Peter Jackson's epic fantasy movie take on the material broke the box office and took home Oscar gold (let's just ignore those Hobbit prequels, shall we?), so it's no surprise that Warner Bros. would be open to exploring future adaptation options for the material.
Variety reports that Amazon is in talks with Warner Bros. Television and the Tolkien estate to adapt Lord of the Rings into a new series for Amazon. Interestingly enough, Variety also says that Amazon CEO Jeff Bezos is personally involved with the project. Bezos doesn't usually take such a hands-on approach to Amazon's film and TV deals, but the CEO is apparently a big fan of fantasy and science-fiction, enough so that he's willing to get in the trenches to make this work.
There are no details of just how Amazon would possibly approach a Lord of the Rings series, but it's worth noting that while Jackson's films did an excellent job of making Tolkien's work cinematic, the films also excised a lot of material – even in their longer director's cut forms. Then there's the posthumously published The Silmarillion, a collection of works that are set within Tolkien's Middle-earth.
HBO has had great success adapting George R.R. Martin's A Song of Ice and Fire fantasy novels into the hit show Game of Thrones, and it's safe to assume that Amazon would want to emulate that model for their Lord of the Rings series. This would also be in-line with a mandate Bezos issued earlier this year for Amazon Studios, in which Bezos told former Amazon Studios chief Roy Price to bring him the next Game of Thrones. Since then, Price has resigned due to allegations of sexual harassment. Price's resignation may be the reason Bezos has stepped-in personally in the search for the "next" Game of Thrones. The fact that they're looking to Lord of the Rings to fill that void is, of course, ironic, since Tolkien's work pre-dates Martin's and serves – at least in part – as an inspiration for Game of Thrones.
Since the settlement with Warner Bros., the Tolkien estate has been shopping a possible Lord of the Rings TV series to several studios, and now Amazon has come out as the frontrunner. A report recently revealed that Amazon CEO Jeff Bezos is now the richest man in the world, so there's probably a good chance Amazon is going to have enough cash to eventually win this bid.