This Week In Trailers: The Phantom Menace, Another WolfCop, Kaleidoscope, Automatic At Sea, Blame, Monogamish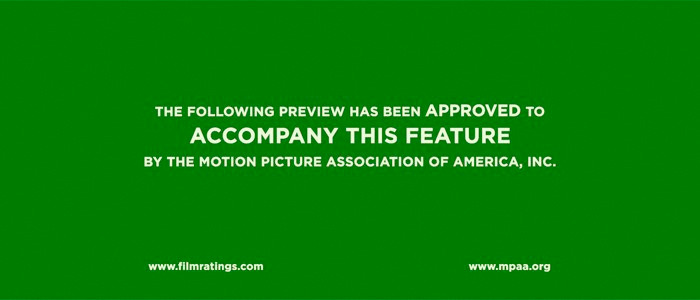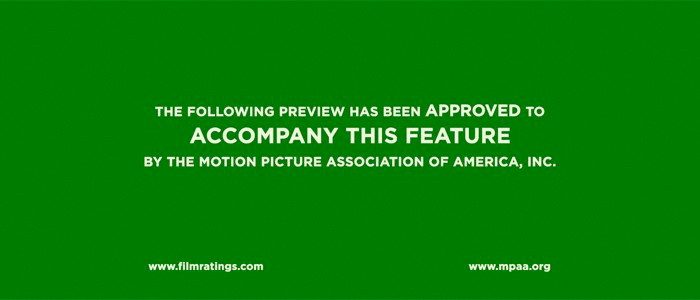 Trailers are an under-appreciated art form insofar that many times they're seen as vehicles for showing footage, explaining films away, or showing their hand about what moviegoers can expect. Foreign, domestic, independent, big budget: What better way to hone your skills as a thoughtful moviegoer than by deconstructing these little pieces of advertising?This week we remain faithful, get a sequel that none of us were clamoring for, deal with miscarriage at Comic-Con, let our mind spiral out of control, go on a very bizarre vacation, and watch a teacher sexually harass a minor. Monogamish Trailer
Vital viewing.
I bristle whenever there is a suggestion that some kind of content is "essential" in some way. What makes sense for one may not for another but, when it comes to marriage, you would think that the topic of marriage would be a required learning for young adults who even think that marriage might be right for them. I had a professor at Arizona State University tell me, during a college course all about human relationships, that divorce can be boiled down to one of just three triggers: money, children, and/or sex. The lack of it, the mismanagement of it, take your pick. It has forever stayed with me. That's why the latest from Tao Ruspoli, who once was married to Olivia Wilde for eight years before divorcing, is just flat out fascinating. I'm not sure what will be explored here but Tao's personal journey, sociologists weighing in on the matter, and other data points about what surrounds the concepts of love and togetherness, for me, look like a fantastic combination. Who knows, you might learn something and increase your odds of success.
Automatic at Sea Trailer
Well OK then.
When you have the brass cojones to gingerly place a pull-quote from Werner Herzog deep into the recesses of the trailer where you could almost blink and miss it I would say that you've got some confidence in your vision. Director Matthew Lessner has his own sensibility and manner in which he wants to unfurl his narrative so it's a delight that everything feels grounded on solid earth as we enter this world. Where things start spiraling out of control and it takes on its own reality, further along into the story here, is kind of brilliant because the hook has been set and we have no other choice but to yield to it. Bring on the crazy.
(Via Birth. Movies. Death.)
The Phantom Menace Trailer
I wish I could put it better but I cannot. From the Directors' Statement:
Our short film, "the phantom menace," was born out of our five-year struggle to have a baby. Multiple miscarriages don't exactly scream comedy, but these experiences afforded us the opportunity to see how we deal with grief or more specifically, the ridiculous situations we put ourselves in to avoid confronting our grief. The backdrop of our short is a yearly comic convention. What would ordinarily be one of the happiest days of our couple's year is instead a constant reminder of the child they are no longer expecting.
Directors Charlotte Barrett and Sean Fallon have made a short that feels deeply personal in a time, place, and environment that seems all kinds of bad when considering the subject matter. The fact is, though, the trailer is uncommonly good at exerting itself without ever feeling maudlin or sappy in any way. Knowing the heartbreak and pain was real and this was the result of the pain is small comfort for what, ultimately, was lost to channel the vision for this project.
Another WolfCop Trailer
Yeah.
Here's the thing: I don't drink much, don't partake of any illicit narcotic (prescribed or otherwise), and, because I'm old AF I no longer yearn to try and keep myself awake past 10:30 at night. This makes me an unlikely candidate to enjoy director Lowell Dean's follow-up to the first WolfCop which had an equally impressive trailer his first time out. All the same, I'm going to bet dollars to cop flavored donuts that if you liked the first you'll dig the second. The quick cuts, the wanton violence, the copious blood fountains, it's a midnight movie waiting to be taken in and enjoyed after a long night of whatever cool people do after midnight. I wish 13 year-old me could be as jazzed about this as I would have been so many decades ago.
Blame Trailer
The reporting of sexual harassment in our society, as of late, feels like cancer diagnosis that needed to be dealt with head-on; swiftly, decisively, with no other cures other than cutting out the disease from whence it spread.
Director Quinn Shephard, I fear, will have a tough go with this narrative seeing how we're all very prickly about stories that come close to dealing with subjects where those in power exert it over those who don't possess enough agency to overpower it. Just watching the trailer made me genuinely uncomfortable but perhaps that's the point. The movie abounds with complimentary pull-quotes from outlets like The Playlist and The Nerdist so it's not without its supporters. It feels a little rough around the edges with some of the bombastic performances we see and how much (maybe a little too much) swagger some of these characters possess but there's something curious happening here.
Kaleidoscope Trailer
Sink into the floor.
Director Rupert Jones has made something truly unnerving. I do appreciate that there is a fractured mind at play here that is represented with hallucinations mixed in with some intense action. What's real, what's not, to try and capture the psychosis of someone who is both delusional and possessed with the kind of icky anxiety that would be perfectly at home in an Edgar Allan Poe makes this trailer a true delight. Picking apart these fabrications and outbursts of emotion is both anxiety inducing to the viewer and wonderfully captured and communicated by a skilled editor, to be sure.
Nota bene: If you have any suggestions of trailers to possibly be included in this column, even have a trailer of your own to pitch, please let me know by sending me a note at Christopher_Stipp@yahoo.com or look me up via Twitter at @Stipp
In case you missed them, here are the other trailers we covered at /Film this week:
Singularity Trailer – This is awful
Fifty Shades Freed Trailer - This is trash
Coco Trailer - This is great (even if it does lean too much on its pop soundtrack)
Sherlock Gnomes Trailer – This is pitiful
Peter Rabbit Trailer – Skipping it
Ferdinand Trailer – Passing it up
The Post Trailer – Kind of neutral on it, to be honest
Early Man Trailer – OK
Mosaic Trailer – Absolutely
Game Night Trailer – I need more of this in my life
The Shape of Water Red Band Trailer – Oh yeah
Dark Trailer – The rest of you go on without me. Just too much Peak TV to keep up with
Hostiles Trailer – Ehh, could go either way here