'In The Fade' Trailer: Diane Kruger Goes On A Quest For Justice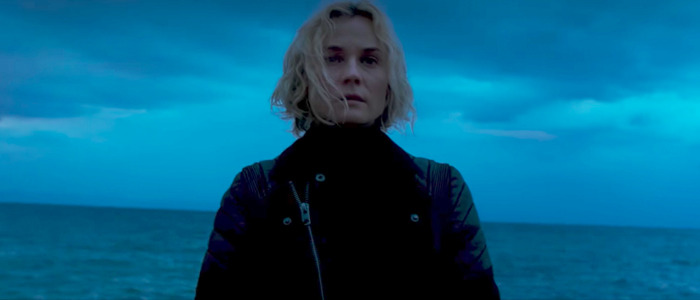 Where is the line between justice and revenge? How do you move on after loved ones have been murdered? These questions are often reserved for movies starring grizzled tough guys, people like Liam Neeson or Arnold Schwarzenegger. It's rare that we see a story that tackles those topics with a woman at the center, but that's exactly what we have with In the Fade, a new thriller that stars Diane Kruger (Inglourious Basterds, National Treasure) as a woman whose family is killed. Watch the In the Fade trailer below.
In the Fade trailer
Kruger won the Best Actress award at this year's Cannes Film Festival, and while I haven't seen this movie yet, it certainly looks like she deserved it. The snippets of her performance in this trailer are incredible, and this seems like an opportunity for her to make a big splash in a film that grapples with some pretty serious subject matter. Speaking of that subject matter: In the Fade looks unfortunately timely, considering it deals with neo-Nazis and religious and racial prejudice.
Fatih Akin (New York I Love You) directs, and this movie is Germany's entry for Best Foreign Language Film at the upcoming Academy Awards. Denis Moschitto, Johannes Krisch, Ulrich Tukur, Samia Chancrin, Numan Acar, and Rafael Santana co-star.
Out of nowhere, Katja's life falls apart when her husband Nuri and little son Rocco are killed in a bomb attack. Her friends and family try to give her the support she needs, and Katja somehow manages to make it through the funeral. But the mind numbing search for the perpetrators and reasons behind the senseless killing complicate Katja's painful mourning, opening wounds and doubts. Danilo, a lawyer and Nuri's best friend, represents Katja in the eventual trial against the two suspects: a young couple from the neo-Nazi scene. The trial pushes Katja to the edge, but there's simply no alternative for her: she wants justice.
In the Fade arrives in theaters on December 27, 2017.