The Morning Watch: 'Black Panther' Is 'Coming To America', 'Geostorm' Vs 'The Snowman' & More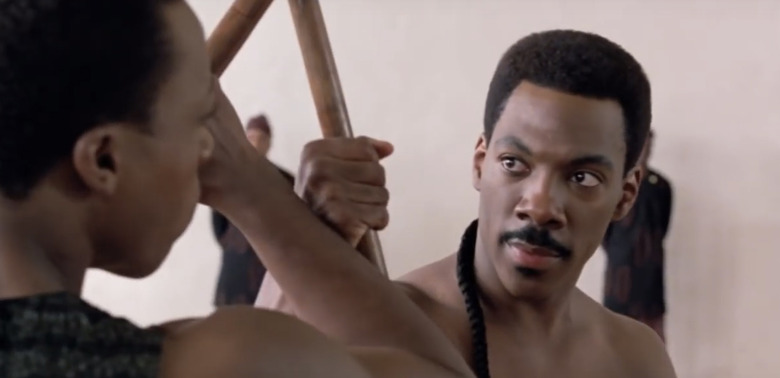 (The Morning Watch is a recurring feature that highlights a handful of noteworthy videos from around the web. They could be video essays, fanmade productions, featurettes, short films, hilarious sketches, or just anything that has to do with our favorite movies and TV shows.)
In this edition, Cracked tries to figure out whether Geostorm is worse than The Snowman. Plus, see an amusing trailer mash-up of Black Panther and the comedy classic Coming to America, and find out how robotic limbs are now close to the technology seen in the Star Wars saga.
First up, a trailer mash-up imagines if Eddie Murphy's Prince Akeem from Coming to America was Marvel's Black Panther. Funny or Die put together this clever blending of footage that is rather effective in turning Eddie Murhpy into a naive, kingly superhero. We're just glad Eddie Murphy isn't playing all the parts this time.
The latest episode of Science and Star Wars takes a look at robotic limbs and how real-life technology today has come to echo the technology that was once science fiction in the Star Wars saga. It's incredible to see how far we've come in a relatively short period of time, but we still need to figure out how to get real lightsabers into our hands.
Finally, the folks at Cracked try to figure out whether the climate action thriller Geostorm or the completely unsubtle and silly crime thriller The Snowman was worse. There's compelling arguments on each side, but no matter who wins, anyone who saw either of these movies definitely lost.