Fallout From The Brett Ratner Allegations Continues; Warner Bros. Severs Ties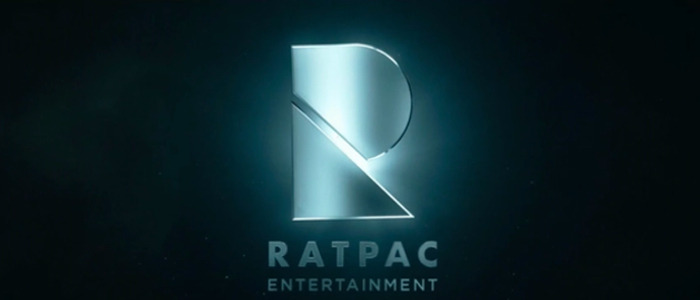 Yesterday, news broke involving sexual harassment allegations against director and producer Brett Ratner. The Los Angeles Times spoke with multiple women who have accused Ratner of improper sexual behavior, including actresses Natasha Henstridge and Olivia Munn. In the 24 hours since the story broke, the fallout from the Ratner allegations has increased: a proposed Hugh Hefner biopic Ratner was set to direct has been shelved, then Ratner issued a statement saying he is voluntarily stepping away from his role at Warner Bros. only to have Warner Bros. quickly issue a statement saying it was they who severed ties with Ratner first.
Playboy Shelves Ratner's Hugh Hefner Biopic; Jared Leto Claims He Was Never Involved
After word of the Ratner allegations broke yesterday, it seemed like it would be only a matter of time before the filmmaker's future projects were called into question. Within a few hours, word came that Playboy was pulling the plug on a potential biopic about the publication's late founder, Hugh Hefner. Ratner's RatPac Entertainment was set to produce the film along with Playboy, with Ratner possibly directing. Playboy issued the following statement (via Variety) in light of the Ratner allegations:
"We are deeply troubled to learn about the accusations against Brett Ratner. We find this kind of behavior completely unacceptable. We are putting all further development of our projects with RatPac Entertainment on hold until we are able to review the situation further."
In October, it was reported Jared Leto would star in the proposed Hefner biopic, with Ratner telling The Hollywood Reporter, "Jared is an old friend. When he heard I got the rights to Hef's story, he told me, 'I want to play him. I want to understand him.' And I really believe Jared can do it. He's one of the great actors of today." But following yesterday's news, Leto has been quick to distance himself from the project. Per The Wrap, representatives for Leto issued a statement saying the Suicide Squad actor was never even involved:
"Jared Leto is not and was not attached to a Brett Ratner directed Hugh Hefner film, nor will he be working with him in the future. Earlier reports were incorrect and not confirmed by his representatives."
The Wrap says someone close to the situation claims that Ratner's claims about Leto wanting to work on the film stemmed from a misunderstanding, and that no official agreement was ever made.
Warner Bros. and Ratner Sever Ties 
Following yesterday's news, both Ratner and Warner Bros. seemed to be scrambling to get ahead of the story. Ratner's RatPac Entertainment has a co-financing arrangement with Warner Bros. Among the recent Warner Bros. titles that RatPac has co-financed are Wonder Woman, Dunkirk, and the upcoming Justice League. But those films are just part of a multi-year, 75 picture deal worth hundreds of millions of dollars.
As the fallout from the allegations increased, both Ratner and Warner Bros. issued separate statements nearly at the same time. Ratner's statement has the filmmaker stepping away from Warners amicably and of his own volition, with an indication that this was all a simple misunderstanding that would be resolved. "In light of the allegations being made, I am choosing to personally step away from all Warner Bros.-related activities," Ratner said, via THR. "I don't want to have any possible negative impact to the studio until these personal issues are resolved."
Warner Bros., in sharp contrast, reported to Deadline that Ratner "no longer has an office on the Warner Bros.' lot" and that the filmmaker has been removed from upcoming projects and that his deal with Warners will not be renewed. Earlier in the day, Warner Bros. had issued a statement saying they were "looking into" the allegations, but Ratner's statement may have spurned them to be more direct about his removal.
As this is an ongoing story, we'll continue to provide updates should any arrive.