Cool Stuff: Someone Built A 'Back To The Future' Time Machine Out Of A Volkswagen Bus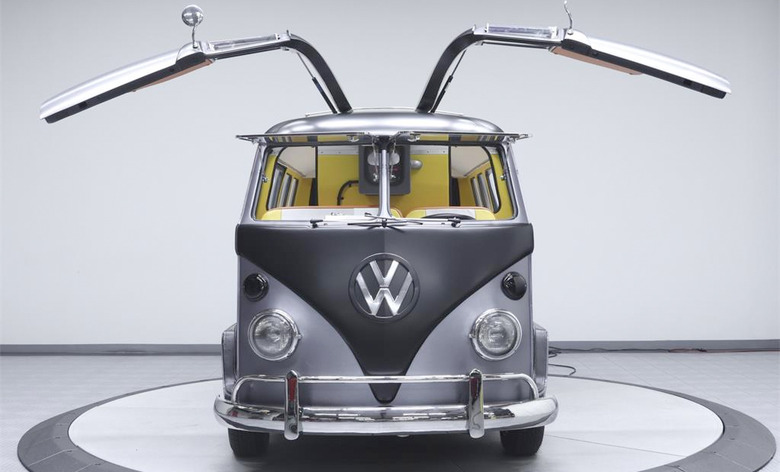 "The way I see it, if you're gonna build a time machine into a car, why not do it with some style?" That's the reason Doc Brown gave to Marty McFly for turning a DeLorean into a time machine, and one Back to the Future fan decided to take that attitude to heart when building their own time machine.
The car dealership Velocity Motorcars has a customized 1967 Volkswagen Bus that has been redesigned to look like the DeLorean time machine from Back to the Future. As you can see, it even has the famous gullwing doors to make it even more stylish. Check out even more photos of the  below.
Here are some pictures of the Back to the Future Volkswagen Bus time machine from Velocity Motorcars (via The Awesomer):
In addition to those awesome gullwing doors, the DeLorean Volkswagen Bus time machine comes with time circuits and a flux capacitor. Besides the sleek Back to the Future touches, the car interior also has a TV installed in the back along with a swiveling bucket seat and bench seats. The exterior is also quite sleek with a gray and silver color scheme, a retractable roof and more. Even the engine looks luxurious.
The only thing that might make this better is having a Mr. Fusion somewhere on the vehicle. But if that was the case, then this Volkswagen Bus would need to be able to fly, and we're probably still at least a few years away from that.
By the way, for those of you who might want one of these for yourself, this one is for sale right now for $89,995.