Star Wars Bits: Solo Vs. Deadpool, BB-8 Vs. BB-9E, And Fathiers Vs. Porgs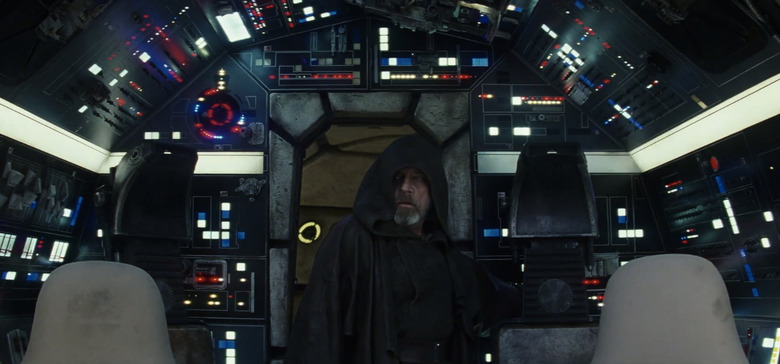 In this edition of Star Wars Bits:
Characters from Star Wars Rebels and Return of the Jedi collide in Forces of Destiny
Seth Green voices a Trandoshan on Star Wars Rebels
A cool new The Last Jedi creature is explained
Luke joins the dark side...in a new poster
And much more!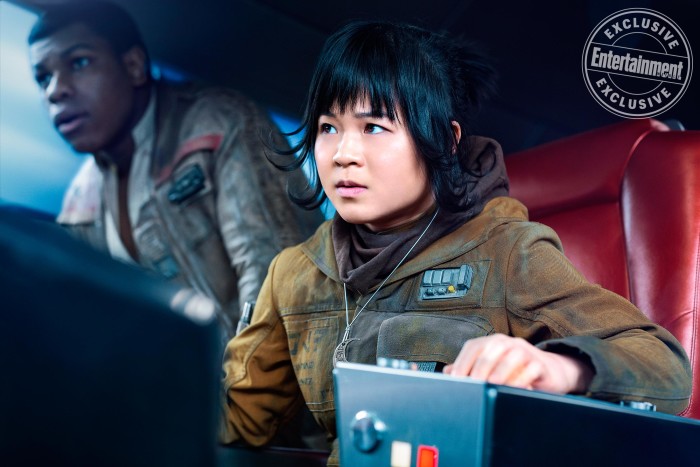 Entertainment Weekly unveiled a new image from The Last Jedi featuring pragmatic mechanic Rose, as she and Finn head off to the casino city of Canto Bight. "The journey that she and Finn go [on] seems pretty impossible," actress Kelly Marie Tran told EW. "You can tell in this moment that she's very much aware of the dangers that they are about to face, but she's also logically in her mind problem-solving on the way."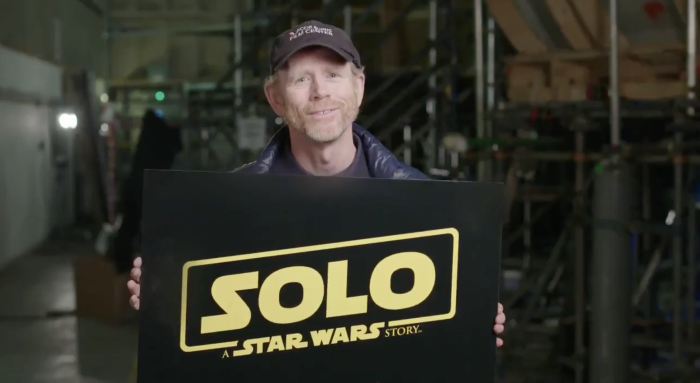 Today in Solo: A Star Wars Story drama... At Los Angeles Comic Con last weekend, Deadpool creator Rob Liefeld addressed the fact that Deadpool 2 comes out in theaters a week after Solo. Liefeld had some fighting words for the charming smuggler: "Mark my words: Han Solo, get the hell out of the summer, 'cause seven days later, an army of mercenaries is coming to send the Falcon into hyperspace! Disney I apologize in advance, but I'm telling the truth: Deadpool is going to kick your ass." At least Solo screens first? (I'll see myself out.) Read more from Liefeld at Comicbook.com.
The latest episode of Disney's ongoing Forces of Destiny series brought together several characters who had never met onscreen before, leading to a collective Star Wars fandom nerdgasm. The short video also confirmed that a certain Star Wars Rebels character (and a certain curmudgeonly droid) not only survived through the end of Return of the Jedi, but that they actively participated in the Battle of Endor as well. To find out who it is, watch the episode above or check it out on YouTube.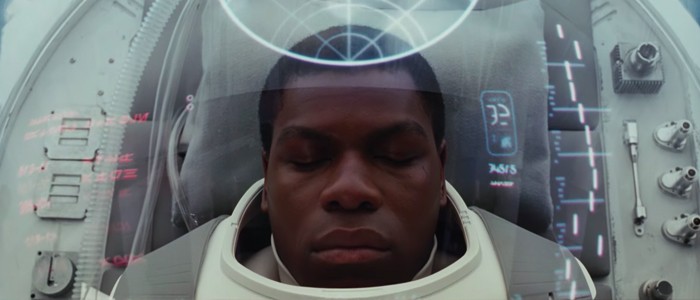 John Boyega instagrammed a new set photo from The Last Jedi of his character, Finn, ostensibly recovering from the wound inflicted by Kylo Ren during their duel in The Force Awakens. "Typical Monday," indeed.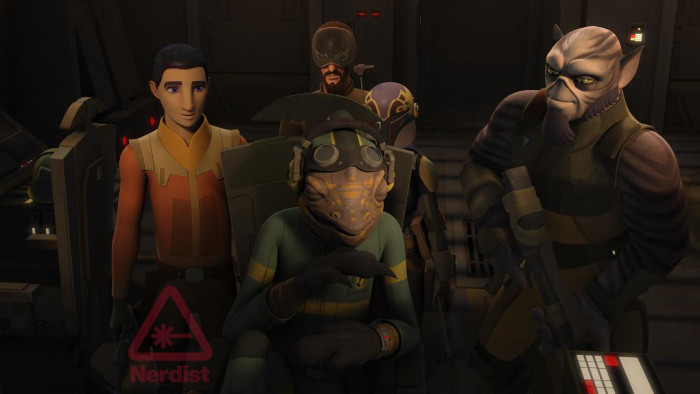 Nerdist revealed that comedian/writer/director/ubernerd Seth Green will be making his return to the animated Star Wars universe as the voice of a Trandoshan named Captain Seevor in next week's episode of Rebels. Head over to the link above for an exclusive peek at Green's character in the upcoming episode "Crawler Commandeers."
A new episode of Rebels Recon takes us through the making of Star Wars Rebels episodes 5 and 6, "The Occupation" and "Flight of the Defender." Executive producer Dave Filoni and co. take us through the cool design of Lothal, the design of the TIE Defender, and the cool (and complicated) design of the Loth-wolf, but not a single person addressed the ominous message of the Loth-wolf at the end of "Flight of the Defender"?! It's like they want us to actually keep watching...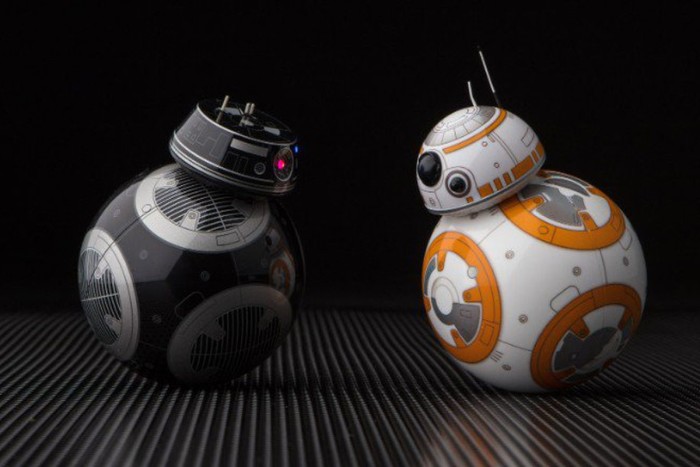 The face-off we've long been waiting for will finally occur in The Last Jedi, according to Lucasfilm's creature workshop supervisor, Neal Scanlan. That's right: our beloved cinnamon roll BB-8 will have to confront his evil twin, the First Order's BB-9E. "There was this one scene in particular where BB-8 is in disguise and has to try and make his way without being recognised," Scanlan teased in an interview with Empire. "It just seemed so threatening that his doppelgänger would be the very one that may or may not discover him."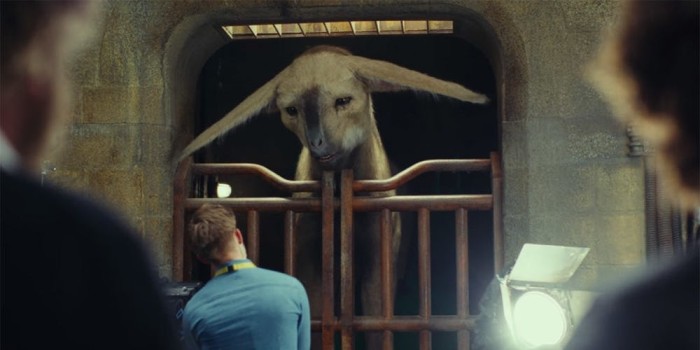 ScreenRant shared additional nuggets from Scanlan's Empire interview, including the above image of a Fathier and Scanlan's lyrical description of these horse-like creatures, used for racing in Canto Bight. Fathiers > Lothcats > Porgs, don't @ me.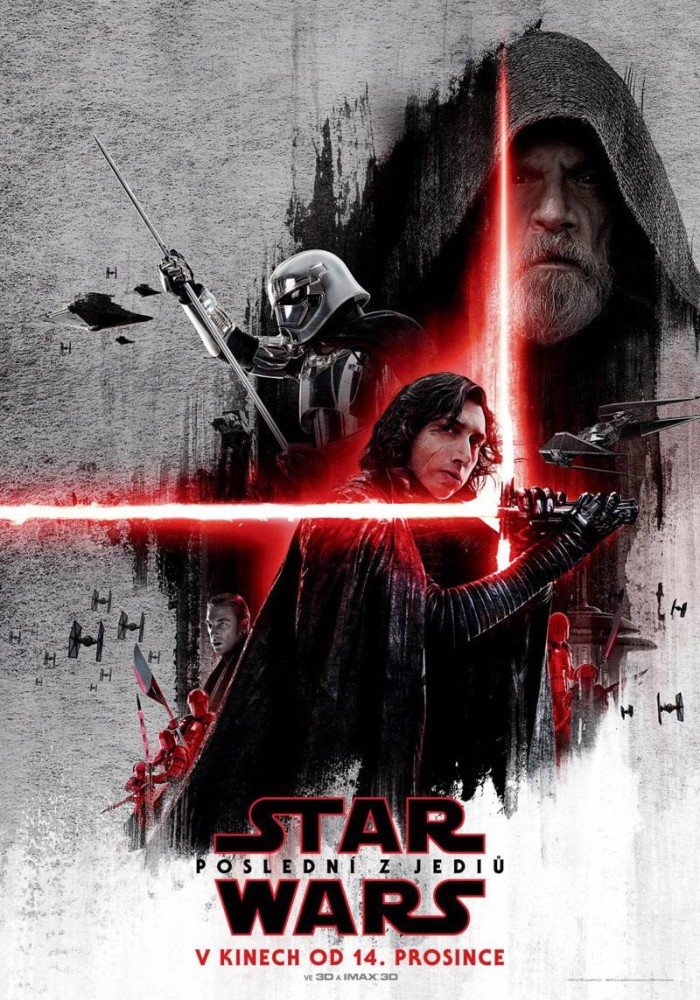 In other precious cinnamon roll news, a new international poster for The Last Jedi places Luke with Team Dark Side. Um, Luke? What are you up to, son? Your emo phase should have begun and ended around 30 years ago.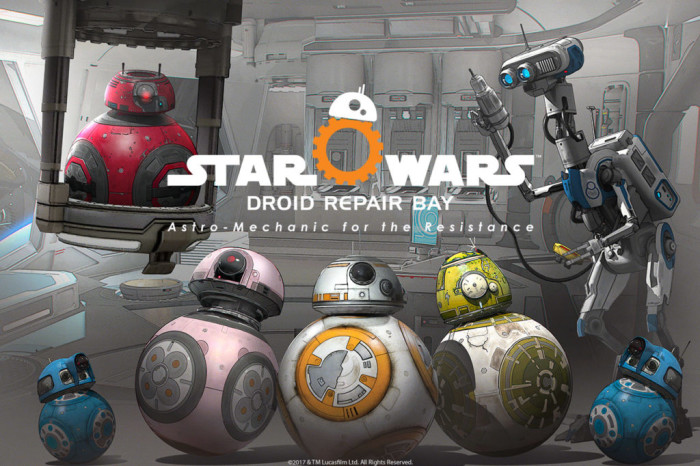 As revealed on StarWars.com, Star Wars: Droid Repair Bay, a new VR experience developed for HTC Vive and Samsung Gear, will allow users to repair astromech droids aboard General Leia's ship. Ok but when do I get to fight Darth Maul?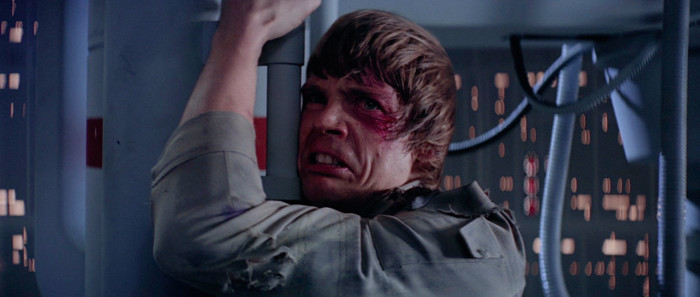 Also at StarWars.com, James Floyd conducted a fascinating interview with Ken Liu, author of The Legends of Luke Skywalker, a middle grade fiction book released as part of the lead-up to The Last Jedi. Liu discussed his own childhood, growing up in China with only translated novelizations of the original films, and how it informed his Star Wars fandom today. Here's a sample:
Luke is the perfect mythic figure onto which we in the audience are free to project our hopes and fears. In the films, he walks a fine narrative line between destiny and free choice, and that is the narrow ledge on which all of us struggle as we construct and invent the plot of our own lives. It's human nature to yearn for our actions both to be born of our own agency and to have meaning in a grand design, and that yearning is the rich soil in which legends and myths flourish.
Media producer Dana Wickens made The Last Jedi director Rian Johnson very, very happy with her homemade Porg costume when he spotted her at a Halloween party. In an interview with SYFY Wire, Wickens insisted she had no idea Johnson was going to be there, and her costume was pretty much a last-minute decision. Experiment: Does Rian Johnson magically appear wherever there are Porgs? Try it out at home!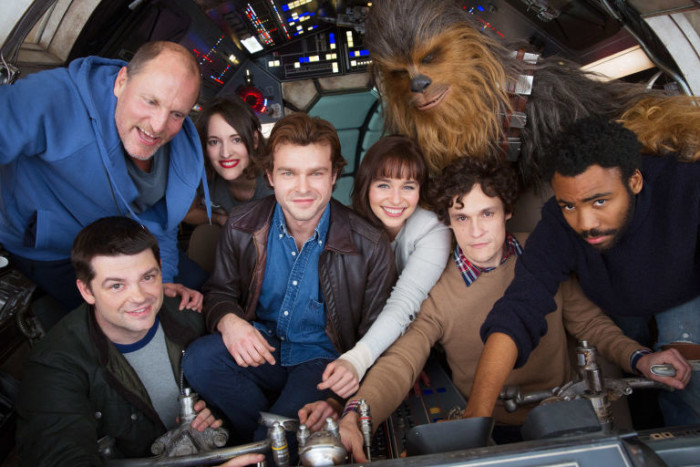 Woody Harrelson almost didn't make the jump to hyperspace for Solo: A Star Wars Story. In an interview with Yahoo, he said he initially turned down the role of Beckett, Han Solo's mentor figure, because he had completed a bunch of back-to-back projects and he "just wanted to go home." Fortunately, he came to his senses and returned in the nick of time – just like Han Solo himself. Read more at Yahoo Entertainment.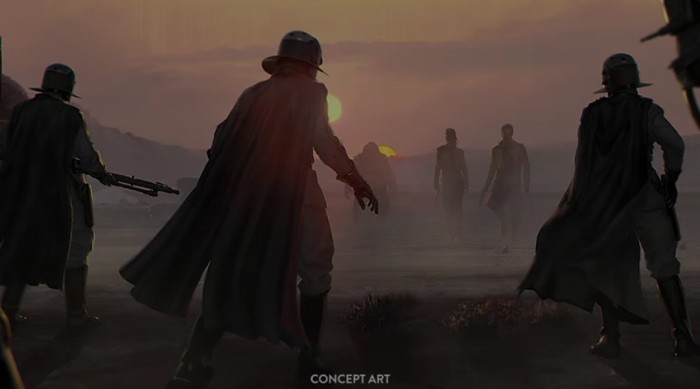 GameSpot.com has an update on the subject of Visceral's mysterious Star Wars game in the wake of the studio's closure by parent company Electronic Arts. EA CEO Andrew Wilson explained: "We are seeing an evolution in the marketplace, and it became clear to us that to deliver an experience that players wanted to come back and enjoy for a long time, that we needed to pivot the design." Hit up the link above for Wilson's full comments.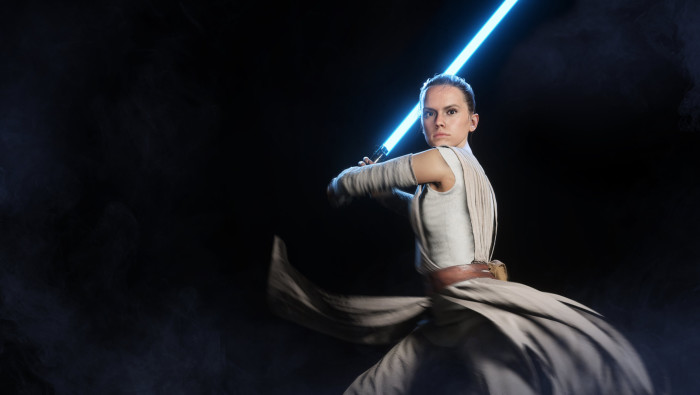 Fortunately, another Star Wars game from EA – Battlefront II – will be unleashed in full Force (heh) (sorry). However, after incorporating feedback from beta users, EA made some adjustments to the acquisition and use of loot boxes in the game. More details on these changes can be found on the Star Wars: Battlefront II site.
Was a menacing shot of Rey in a recent trailer for The Last Jedi reversed for misleading purposes? Maybe. Probably. They're super sneaky over at Lucasfilm.