Full 'The Lion King' Remake Cast Revealed, Beyonce Confirmed As Nala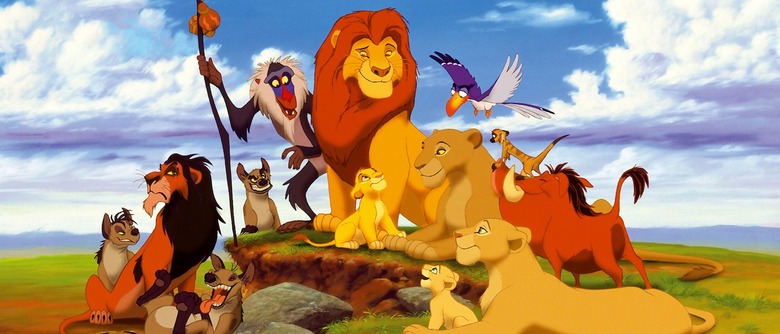 We knew that Jon Favreau's remake of The Lion King would be stacked with talent, but seeing it all laid out in one place is kind of astonishing.
Disney has officially revealed the the full The Lion King remake cast, finally confirming that Beyoncé Knowles-Carter will play Nala alongside Donald Glover's Simba. That duo is surrounded by a murderer's row of talent, with names both obvious and surprising taking on this cast of beloved characters.
Look at this list of names: Donald Glover as Simba, Beyonce Knowles-Carter as Nala, James Earl Jones reprising his role as Mufasa, Chietwel Ejiofor as Scar, Alfre Woodard as Sarabi, John Oliver as Zazu, John Kane as Rafiki, Seth Rogen as Pumbaa, Billy Eichner as Timon, Eric Andre as Azizi, Florence Karumba as Shenzi, and Keegan-Michael Key as Kamari. Look, I'm as skeptical as anyone when it comes to a "live-action" remake of The Lion King, but all of those names in one cast list is more than enough get me interested.
#TheLionKing. 2019. 🦁👑 pic.twitter.com/UMJo18FwDt

— Disney (@Disney) November 1, 2017
Live-action definitely deserves those quotation marks. Jon Favreau is going to use the same technology that he utilized in his (very good!) remake of The Jungle Book to bring this film to life, creating a cast of photorealistic digital animals and putting the voices of great actors in their mouths. But unlike The Jungle Book, there are no human characters in The Lion King. That means that this is technically an animated film, a CG world full of CG characters. Is this live-action? Is it animation? Technically, it's animation masquerading as live-action, which means we probably need to come up with a new word to describe this style sooner or later.
The Lion King opens on July 19, 2019. We saw some footage earlier this year and thought it looked spectacular. Here's the very familiar official synopsis:
From Disney Live Action, director Jon Favreau's all-new "The Lion King" journeys to the African savanna where a future king is born. Simba idolizes his father, King Mufasa, and takes to heart his own royal destiny. But not everyone in the kingdom celebrates the new cub's arrival. Scar, Mufasa's brother—and former heir to the throne—has plans of his own. The battle for Pride Rock is ravaged with betrayal, tragedy and drama, ultimately resulting in Simba's exile. With help from a curious pair of newfound friends, Simba will have to figure out how to grow up and take back what is rightfully his. The all-star cast includes Donald Glover as Simba, Beyoncé Knowles-Carter as Nala, Chiwetel Ejiofor as Scar, James Earl Jones as Mufasa, Billy Eichner as Timon and Seth Rogen as Pumbaa. Utilizing pioneering filmmaking techniques to bring treasured characters to life in a whole new way, "The Lion King" roars into theaters on

July 19, 2019

.