Henry Cavill Concedes That The DCEU Has Had Some Problems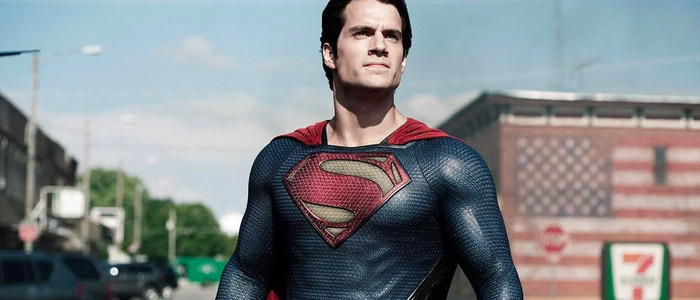 It has proven surprisingly difficult for some fans to admit the DCEU has had some problems creating their own cinematic universe. But now, a surprising supporter of this idea has surfaced: Superman himself, Henry Cavill. In a candid new interview, Cavill concedes that the DCEU has made mistakes in the past, and that he hopes Wonder Woman is the first step towards remedying them.
The seemingly never-ending conflict between Marvel Cinematic Universe and DCEU fans can sometimes get completely out of hand, breaking down into angry name-calling and accusations of bribery (yeah, it's weird). While the MCU has found its groove, the DCEU has stumbled a bit. And before you accuse me of being on the MCU payroll for saying such a thing, let me introduce you to the recent words of Mr. Henry Cavill.
Cavill plays Superman in the DCEU, and he'll next be appearing as the character in Justice League (despite what the trailers tell you). In a refreshingly frank and open new interview with The Rake Magazine, Cavill admits that the DCEU – which so far consists of Man of Steel, Batman v. Superman: Dawn of Justice, Suicide Squad, and Wonder Woman – has had a few rough patches on its way to Justice League. Cavill believes that the DCEU was going for a certain style, and that that style hasn't necessarily worked out:
"Even if Marvel didn't exist, we'd struggle. There was a style they [DC] were going for, an attempt to be different and look at things from a slightly different perspective, which hasn't necessarily worked. Yes, it has made money but it has not been a critical success; it hasn't given everyone that sensation which superheroes should give the viewer."
This is an incredibly honest answer, and I applaud Cavill for going there. Yes, the DCEU films have been mostly successful at the box office, but the stories they're telling have mostly been muddled, miserable slogs. There's nothing wrong with dark superhero movies – just look at the highly successful and highly acclaimed Dark Knight trilogy. The secret is to find a way to counter-balance that darkness, especially if you're telling stories about ultimately heroic characters who are meant to inspire hope in the viewer.
But all is not lost! DC found new life with the very enjoyable Wonder Woman, and Cavill thinks that might have been the turning point:
"I think it is a wonderful time for the female hero. It is the perfect setting in social politics right now, we need it, we want that perspective, and Wonder Woman has struck at the ideal time and has become a phenomenal success, which is fantastic. Any success within the superhero universe, especially within the DC Universe, is wonderful, because I want to keep telling the Superman story; selfishly, that works for me."
Wonder Woman wasn't entirely without its flaws, but gosh darn it, it was so entertaining, and had such a positive, powerful message, that those flaws were easy to overlook. If DC can keep that up, they'll be in much better shape. Which is exactly what Cavill is hoping for as the DCEU continues onward with Justice League and beyond:
"I feel like now the right mistakes have been made and they haven't been pandered [to], and we can start telling the stories in the way they need to be told. It is even better to come back from a mistake or stylistic error into the correct vein because it will make it seem that much stronger. Wonder Woman was the first step in the right direction."
Again, this is an overall refreshing interview, and it confirms that Cavill actually does have a good grasp on how to make the DCEU, and Superman, work. I really do believe Cavill could make a great modern-day Superman, if DC would just get the hell out of his way and let the character be a symbol of hope instead of a brooding loner who keeps questioning why he has to be hero. Like Cavill, I'm hopeful DC has learned from their mistakes, and that they've rectified them for both Justice League and any films they have for the future.
Justice League hits theaters November 17, 2017.