Taika Waititi Says His Live-Action 'Akira' Will Be Closer To The Comic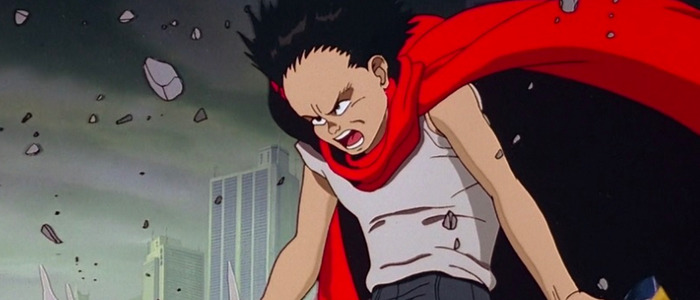 Taika Waititi has made the leap to big blockbuster filmmaking with Thor: Ragnarok, set to hit theaters this week. Already tracking to be a box office hit, Thor's success will likely launch Waititi to helming even bigger projects. His name has already been mentioned several times in connection with the live-action Akira movie, and while there's no official deal yet, Waititi has weighed-in on what type of Akira film he might make.
Will Thor: Ragnarok and What We Do In the Shadows director Taika Waititi helm the live-action Akira? It's beginning to look more and more likely. After Jordan Peele passed on the project, Waititi's name was mentioned in connection with the possible live-action take on the 1988 animated film adaptation of the comic book by Katsuhiro Otomo.
In the past, Waititi has said he would not whitewash the potential cast, a mistake so many recent Hollywood adaptations of Asian-based properties have made. "Asian teenagers would be the way to do it for me," Waititi said in the past, "and probably no, not, like no name, I mean sort of unfound, untapped talent. Yeah, I'd probably want to take it a bit back more towards the books."
Now Waititi has offered another hint about how he'd handle his live-action Akira. Rather than make a film adaptation of the 1988 anime, Waititi would like to adhere closer to the comic book source material. In an interview with Screen Rant, the filmmaker says what he'd really love to do is make something unique from the anime by going back to the books:
"I always felt like it was something that could do with a unique take. But, I don't believe the world needs a remake of the anime, I think for me it would be, if there's any real possibility for doing it, I would really just want to look at an adaptation of the books in a new way."
Akira is set in 2019, 31 years the Japanese government dropped a nuclear bomb on Tokyo. In the story, bike gang leader Kaneda struggles to save his friend Tetsuo from a secret government project. The 1988 film adaptation of Akira took most of the characters and themes from the comic by Katsuhiro Otomo, but as the comic was well-over 2000 pages and a lot of material was excised, particularly from the middle of the book. Here's the comic's official synopsis:
Welcome to Neo-Tokyo, built on the ashes of a Tokyo annihilated by a blast of unknown origin that triggered World War III. The lives of two streetwise teenage friends, Tetsuo and Kaneda, change forever when paranormal abilities begin to waken in Tetsuo, making him a target for a shadowy agency that will stop at nothing to prevent another catastrophe like the one that leveled Tokyo. At the core of the agency's motivation is a raw, all-consuming fear of an unthinkable, monstrous power known only as Akira.
Just when (and if) Waititi makes his live-action Akira remains to be seen. After Thor: Ragnarok, the filmmaker has the stop-motion animated Bubbles, a comedy told from the point of view of Michael Jackson's pet chimp.