Star Wars Bits: Mark Hamill Gets Honest, Carrie Fisher's Advice For Adam Driver, And A New International Trailer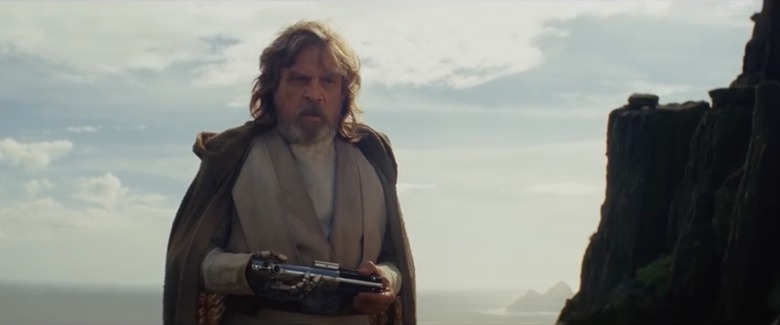 In this edition of Star Wars Bits:
Two new international Star Wars: The Last Jedi trailers!
Mark Hamill was "insulted" by Star Wars: The Last Jedi
Some advice from the late, great Carrie Fisher
Andy Serkis gets called out by the actor behind Jar Jar Binks
And much more!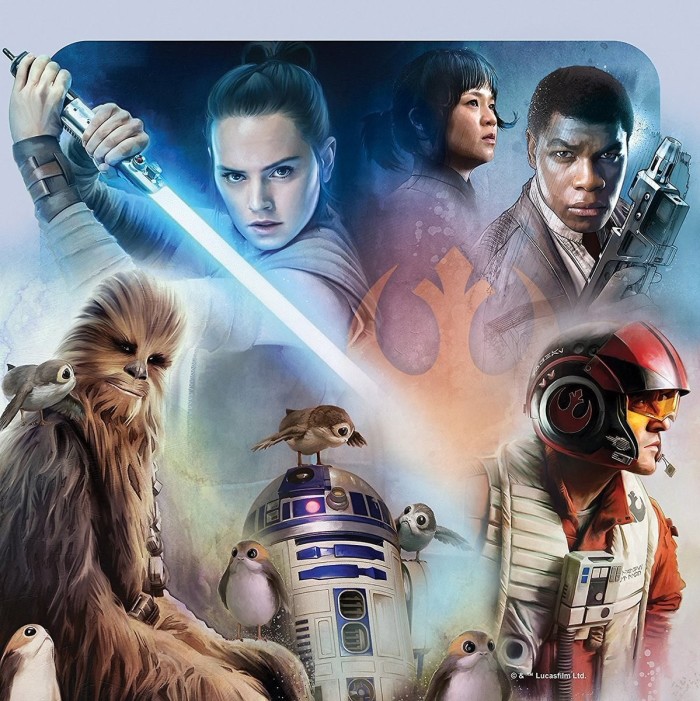 We are moving closer and closer to the December release date of Star Wars: The Last Jedi, and we're getting more and more exciting reveals, including these lovely new promo posters that Comicbook Movie showcased earlier this week.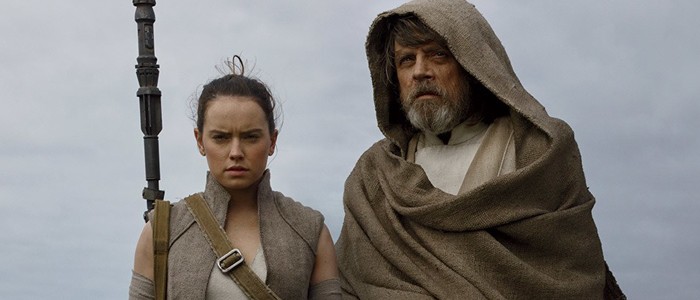 A user at Star Wars News Net has sparked a major meltdown in the fan community after apparently revealing the content of footage that was recently screened to celebrate the film's Irish location shoot. POTENTIAL SPOILERS AHEAD.
The fan claims that the clip contained a huge fight between Luke, Rey and the Knights of Ren that lasted from dusk til dawn, and also saw the Millennium Falcon take some serious damage. They also mentioned a large tree, which leans into a popular fan theory about the introduction of Force Trees into movie canon.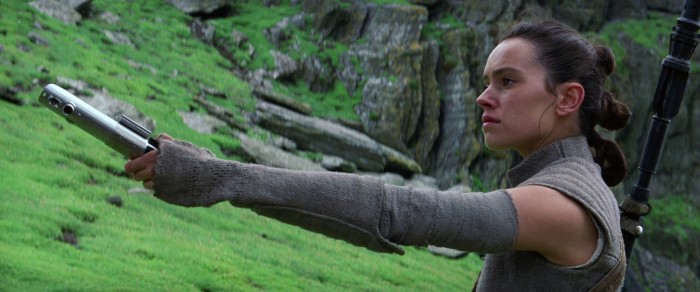 Rian Johnson has been very talkative of late, and in a recent interview, he revealed that they had actually considered creating the beautiful and sacred island of Ahch-To with green screen, before deciding to keep it real for obvious reasons. "We got a feel, we got a vibe, we got a grounded kind of look that we never could have gotten on the green screen," Johnson explained to The Hollywood Reporter.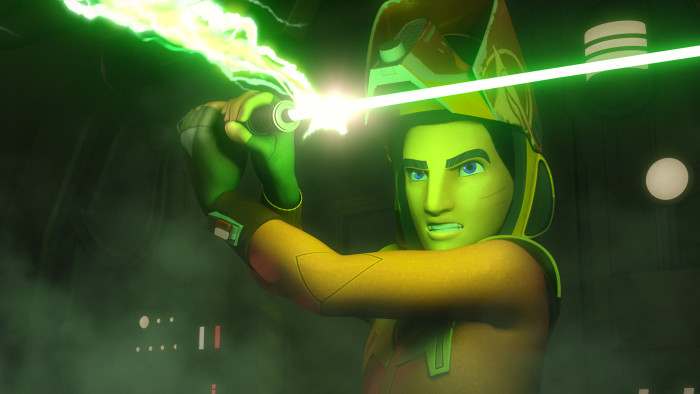 It's a busy time to be a Star Wars fan, with multiple properties finally all running on the same continuity and timeline. And Star Wars Rebels' Dave Filoni has been promising some answers about some of the show's favorite cast members, including Ezra, Kanan, Thrawn, and Ahsoka. In a recent interview with Gizmondo, he said: "We tried to really bring all those answers to bear, whether people would like the answer or not, because it's got to be contained within this story."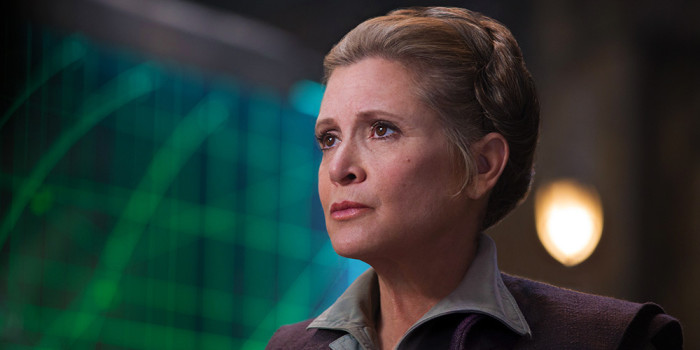 Ever since she passed away, fans everywhere have been desperate for details of Carrie Fisher's final performance as Leia. Earlier this year, Disney announced they had no intention of using CGI to prolong her appearance and in a recent interview with the Chicago Sun Times, director Rian Johnson gave some more detail on her final scenes: "Having these scenes in the film recontextualize tragically with her not being here anymore, it's incredibly emotional. For the next few months, seeing the fans ... process the loss and celebrate her as Leia one last time, it's going to be intense."
As we move ever closer to Star Wars: The Last Jedi, the fan theories are getting even more outrageous and we love it. A recent tweet from Star Wars Stuff led to much speculation about the possibility of Rey fighting Luke to the death in the second installment of the new trilogy. That isn't completely out of the blue, considering many think that Luke may have turned to the Dark Side or that Rey may chose to harness both sides of the Force to become a "Gray Jedi."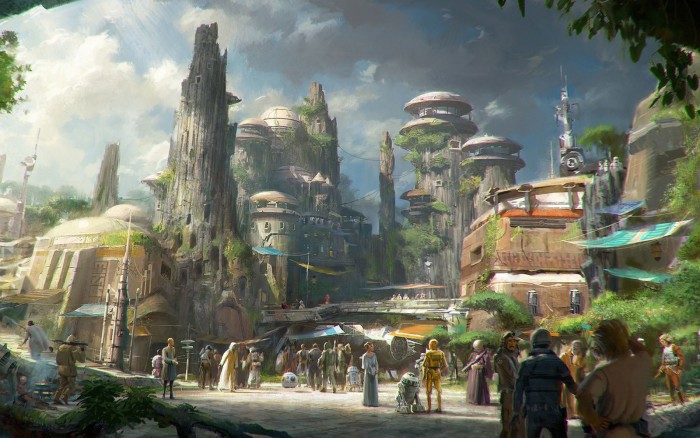 Star Wars virtual reality has been a dream of many fans since we were small kids, and it might be one step closer to coming true after it was announced (via Variety) that secretive "mixed reality" startup Magic Leap hired John Gaeta, a founder of the ILM VR arm. His work at ML will likely be a continuation of his career at ILM, as Magic Leap recently got the rights to do Star Wars VR/Mixed reality experiences and share a campus with Lucasfilm and ILM. Does this mean that fully immersive Star Wars experiences could be coming to Star Wars: Galaxy's Edge at Disneyland? We sure hope so.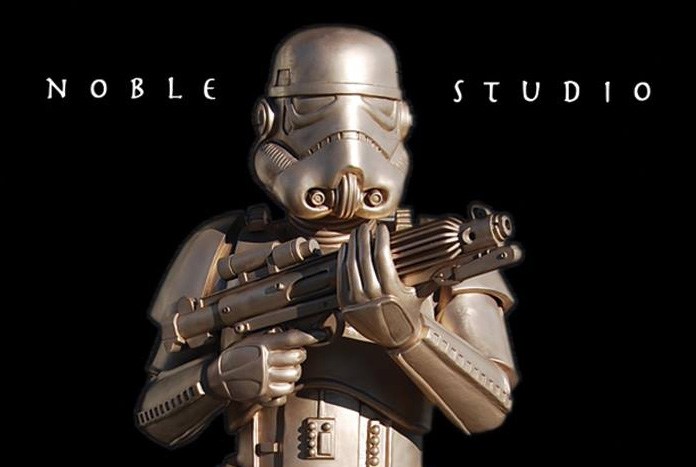 Who doesn't want a life size bronze Stormtrooper? Well for one lucky Star Wars fan, that wish has become a reality with sculptor Lawrence Noble announcing his creation on his Facebook page. The creator of the immense classic Stormtrooper statue also issued a challenge to Lucasfilm after stating it would be on show in their offices for one day before going to a private residence: "I would like to see Lucasfilm purchase one...then the fans could see it."
"You'll never make it.", they said. "It's basically impossible.", they said. "You'll end up looking like two sad birds!!", they said. WELL GUESS WHAT? WE SPENT 3 HOURS MAKING THESE COSTUMES AND WE HAVE PREVAILED AND I REGRET NOTHING!!! Thanks for sharing this Halloween with me, @kimcoopie, you are MY PORG FRIEND IN CRIME ??????????????????????????????HAPPIEST OF HALLOWEENS TO YOU!! ????????????
A post shared by Kelly Marie Tran (@kellymarietran) on Oct 27, 2017 at 9:22pm PDT
Kelly Marie Tran's dedication to being part of the Star Wars universe is a never-ending joy and following her beautiful custom-made John Boyega sweatshirt at Celebration this year, she has now made Rian Johnson a very happy man by making a homemade Porg costume. Tran is clearly very proud of her creation, as she bloody well should be...also is this a spoiler? Does Kelly have a connection to the Porgs? WHAT DOES IT ALL MEAN???
In a touching Twitter thread, Jar Jar Binks actor Ahmed Best sweetly called out Andy Serkis after the actor made a video about the history of motion capture that left out the contributions by the hundreds of creators on the much maligned Star Wars prequels. Best's full thread is worth a read, but one of his most powerful points is "To deny Jar Jar's place in film history is to deny the hundreds of VFX technicians, animators, code writers and producers their respect." It reminds us that, just because we don't love a movie, we shouldn't erase the groundbreaking work that went into it.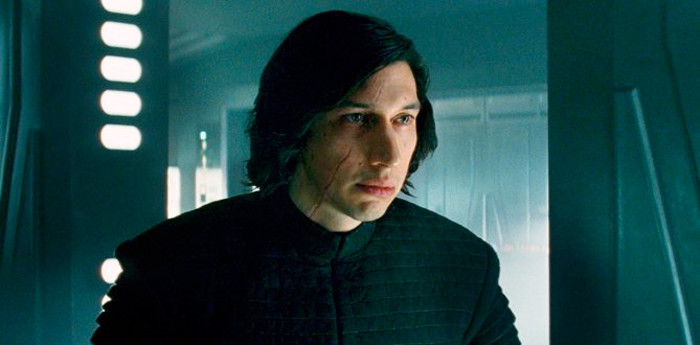 Gotta love Adam Driver. Not only did he make whiny dark side baby Kylo Ren into an empathetic and nuanced character, but he just can't stop dropping spoilers. Darth Vader's grandson caused some potentially huge (likely fake) controversy when made a comment about Rey in his GQ profile: "You have, also, the hidden identity of this princess who's hiding." Could it be true? Are Kylo and Rey the Jacen and Jaina analogues expanded universe fans have been dreaming of? Probably not, but isn't this fun?
Star Wars Explained has made this handy video explaining just how Phasma got out of that trash compactor and what happened after the final act drama at Starkiller Base. The video is a round-up of Kelly Thompson and Marco Checcetto's four issue mini series about the shiny Stormtrooper. Like most of the Star Wars comics, the book is a treat and we definitely recommend checking it out before Phasma's return in The Last Jedi.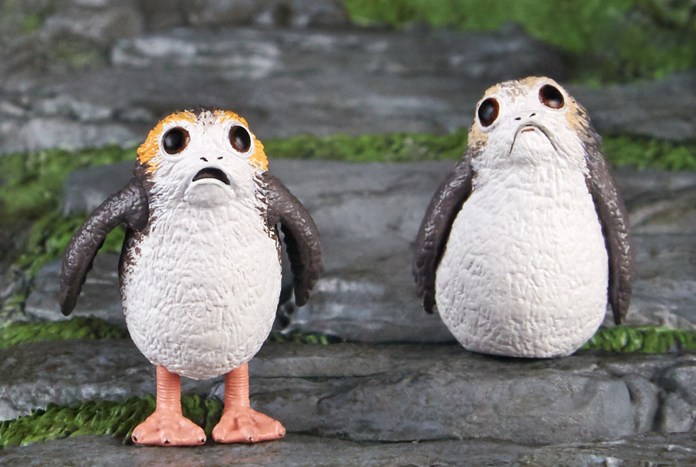 YAY MORE PORG NEWS! It feels like there definitely hasn't been enough of that this time around, but luckily for us, the gorgeous Black Series is putting out some scale 6" Porgs (via Jedine).
We waited so long for a full Star Wars trailer and then three came along. Well kind of. We get a few previously unseen glimpses of the new movie in this brand new TV Spot that premiered during the World Series. One of the most exciting parts is undoubtedly the appearance of the apparent "Force Trees," which are Force sensitive plants that were recently introduced into canon in the comic books. This is another fantastically edited trailer that really builds up the duality of the dark side and the light. We're big Force Tree fans, so let's hope fans are right about these things playing a big role in the films.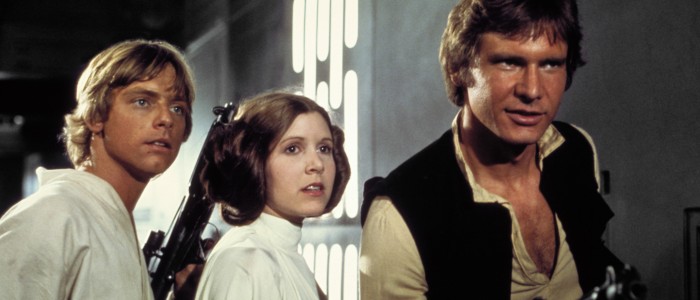 Turns out that Harrison Ford is not only really freaking cool, but he's also the reason that Mark Hamill returned to Star Wars for The Force Awakens. Though Hamill has never shied away from his Star Wars fame there was something about the request to return that terrified him. "I was just really scared. I thought, why mess with it? The idea of catching lightning in a bottle twice was ridiculously remote," Hamill told the New York Times in a wonderfully honest and intimate profile.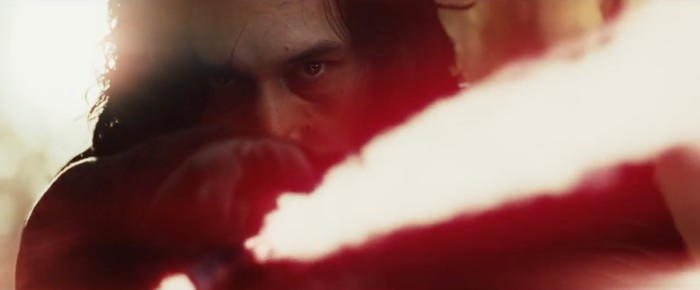 In another moment from his GQ profile Adam Driver shared a sweet moment about Princess Leia herself, describing a conversation they had at San Diego Comic Con. When wondering about how to deal with the intensity of a huge event like SDCC, Carrie Fisher offered up some sound advice. "She was like, 'Just pretend you're down to earth. People love that shit.' So now I pretend I'm down to earth and you know what? People really do love that shit. They eat it up." Even in death, Fisher is winning out hearts.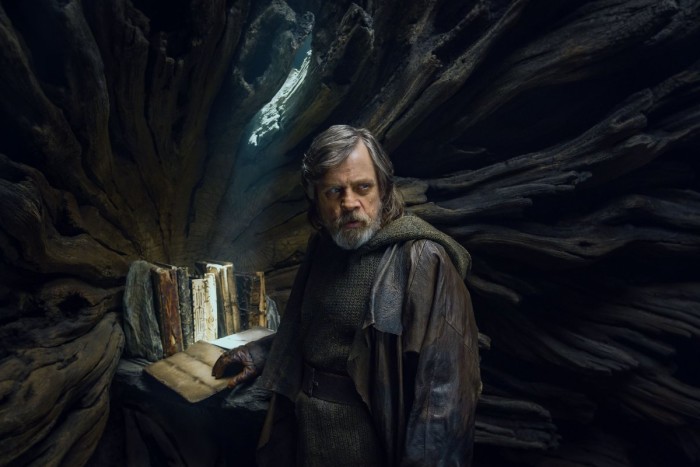 During his recent profile with the New York Times Mark Hamill revealed another startlingly honest tidbit, about his feelings around the changes Luke has made from the original trilogy to The Last Jedi. "That's the hard part," Mr. Hamill said. "You don't want to admit how possessive you've become. There are times where you go, 'Really? That's what they think of Luke? I'm not only in disagreement' I'm insulted.' But that's the process and you thrash it all out." After 40 years, we're not surprised that a new iteration of his iconic character took some getting used to.
Let's close this out with the new Star Wars: The Last Jedi international trailer. It's pretty much the same as the main trailer, but it does have some very exciting extra action shots.