'No Activity' Trailer: Laugh Along With Will Ferrell's CBS All Access Cop Show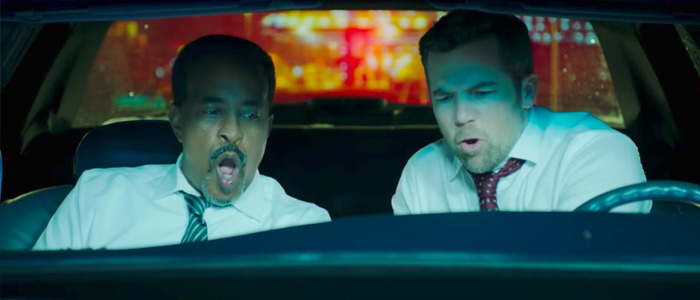 When Will Ferrell and Adam McKay, the guys who brought us Anchorman and Step Brothers, reteam to bring us a new TV show, it seems like a big deal. When that series – called No Activity – is a parody of cop shows, and stars people like Ferrell himself, Jesse Plemons (Breaking Bad, Fargo), Jason Mantzoukas (The League), Tim Meadows (Saturday Night Live), and more? Count me in.
Watch the No Activity trailer below.
No Activity trailer
The series is based on an Australian comedy show of the same name that aired for two seasons in 2015-2016, and the interesting part is that the two shows share a star in Patrick Brammall, who plays Meadows' character's partner. And taking a quick look at the trailers for those earlier seasons, it certainly seems like a faithful adaptation:
But the biggest news here may be that this show will exclusively be available to watch on CBS All Access, the network's streaming service that got a boost thanks to the decision to make Star Trek: Discovery exclusive to that platform. And while this has the aesthetic of a mainstream cop show, it's full of swearing – including F-bombs. A big reason I've tended to avoid network television over the past few years is because of how they're often sanitized past the point of being watchable; but if CBS is willing to give a show like this the freedom to do whatever they want, it might actually give me some incentive to subscribe to All Access to see what else they decide to do there. I've ragged on them pretty hard in the past, but credit where it's due: this seems like a cool decision on their part, and it may even signal a shift in the way traditional broadcast series are considered moving forward.
McKay and Ferrell have already tackled a cop parody before with The Other Guys, the 2010 movie that followed a pair of desk jockey officers played by Ferrell and Mark Wahlberg who uncover a scandal in the wake of the deaths of supercops played by Dwayne Johnson and Samuel L. Jackson. That film was McKay's attempt to smuggle a serious message about financial corruption into a goofy comedy, so we'll see if this show has a similar goal or if this has something different in mind.
Trent O'Donnell, who created the Aussie version of No Activity, is on board this version as an executive producer alongside Ferrell, McKay, and star Patrick Brammall. Brammall stars alongside Meadows, Mantzoukas, Plemons, Ferrell, Mackenzie Davis, J.K. Simmons, Amy Sedaris, Jake Johnson, Arturo Castro, Bridget Everett, Sunita Mani, Adrian Martinez, and Michaela Watkins.No Activity premieres on CBS All Access on November 12, 2017.
Set over the course of a major drug cartel bust, No Activity follows the misadventures of two low-ranking cops who spend way too much time together; two criminals who are kept in the dark; two dispatch workers who haven't really clicked; and two Mexican tunnelers who get stuck in a space unsuitable for a pair of relative strangers.