'Stranger Things' Bits: Theories, Easter Eggs, Fan Art, Plans For Season 3, And More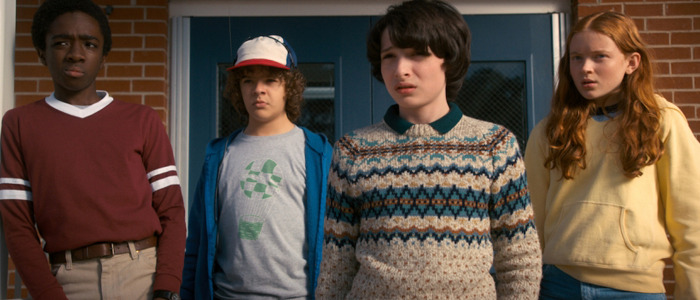 Stranger Things 2 premiered last week, and hardcore fans have already binged through the new season. So for those of you who are all caught up, we've waded through waves of internet content to bring you a ton of information, easter eggs, fan theories, art prints, cast interviews, and more. For the rest of you, be warned: spoilers lie in wait below.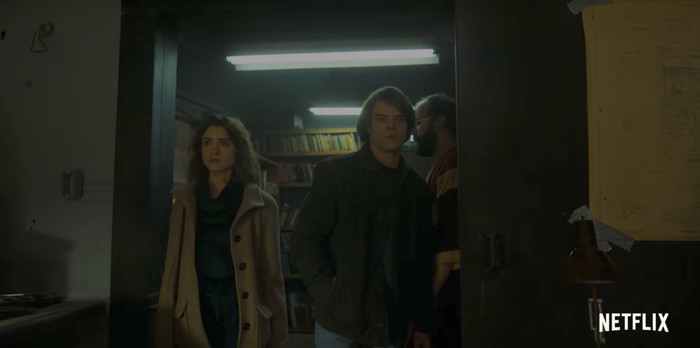 Vanity Fair has a fun rundown of easter eggs, references, and callbacks that season 2 has to offer. My favorite: a Punky Brewster reference that went completely over my head when I was watching.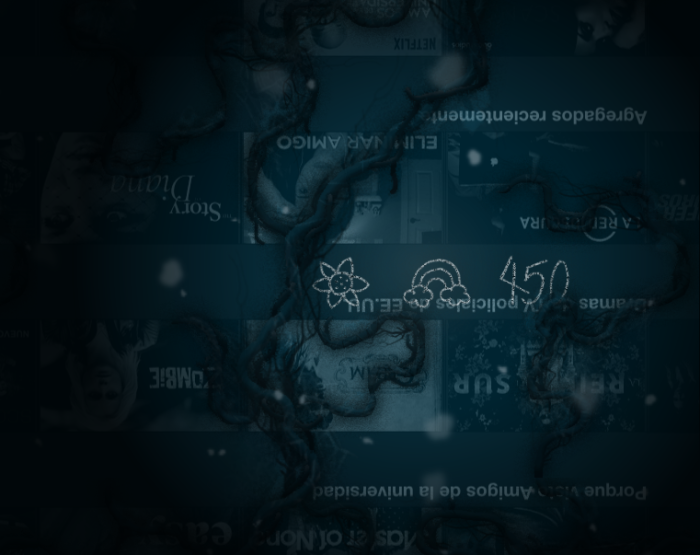 Someone on Reddit figured out that if you go to the Netflix page for the show and click on the glowing red orb floating near Will's head, it'll take you to an Upside Down version of Netflix and a surprise awaits. And in the image seen above, a different user discovered some references to Eleven's backstory when scrolling through this little easter egg.
Sounds like actress Shannon Purser has said her last goodbyes to Barb, so don't expect her to come back as a zombie in season 3.
Collider spoke with Natalia Dyer (Nancy), Joe Keery (Steve), and Dacre Montgomery (Billy) about all sorts of topics, including differences between filming the first and second seasons, working with different directors on set, and more.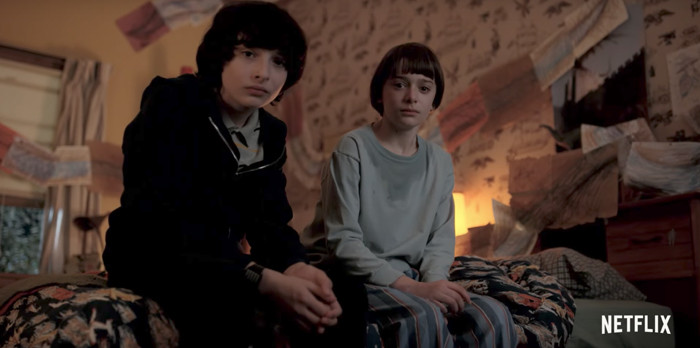 That same site also spoke with producers Shawn Levy (who directed a couple episodes in season 2) and Dan Cohen about season 3, which will apparently include a time jump similar to the one between the first and second seasons to account for the kids aging in real life. "Let's not embarrass ourselves or the audience by pretending these are kids," Levy said, "They're teenagers now." I think there was an off-handed reference in season 2 to the younger kids being in 8th grade, so this means they'll be freshmen while Nancy is a senior.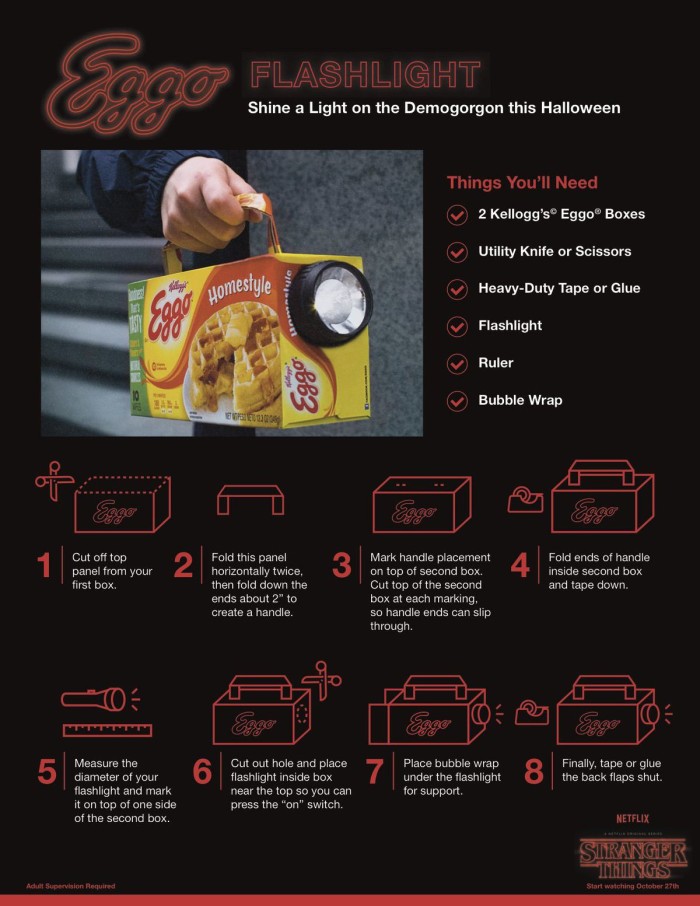 Variety points us to some creative marketing from the folks behind Eleven's beloved Eggo waffles, as they've created recipes for a nine-course waffle meal and come up with ways to repurpose their boxes for your own Stranger Things-themed fun. Click the link for more.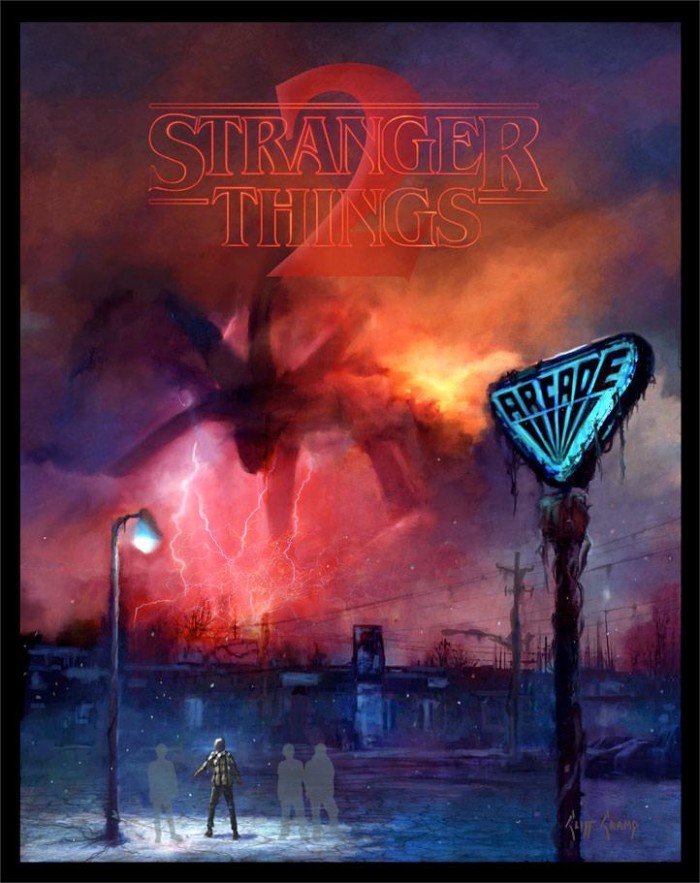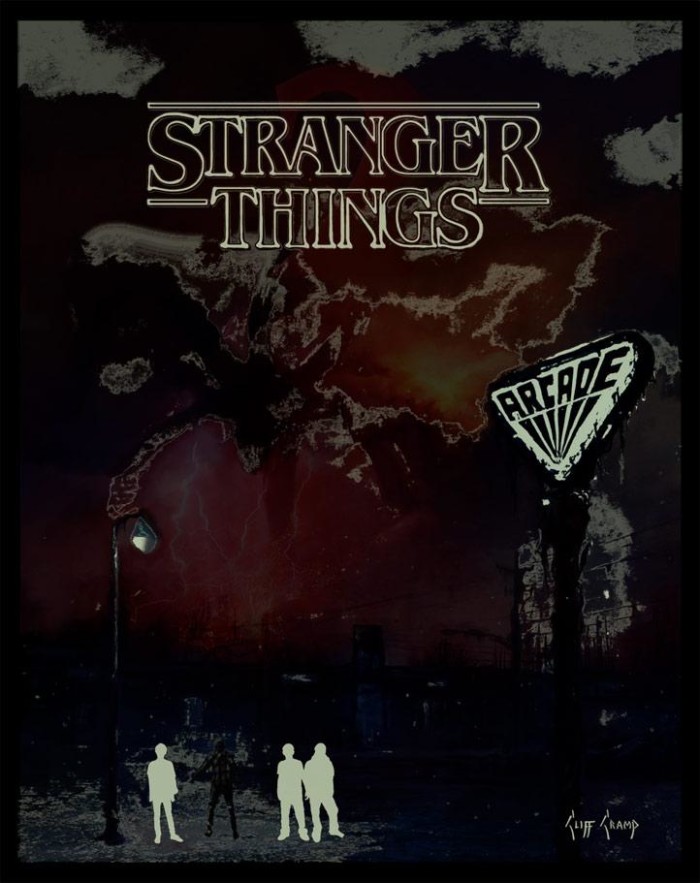 Artist Cliff Cramp created this cool glow-in-the-dark poster inspired by season 2.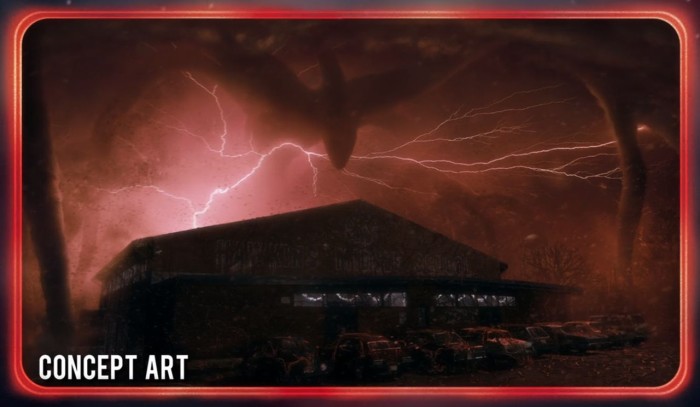 I'll leave you with a fan theory floated by the people at EliteDaily. The final shot of the season is of the Hawkins Middle School gym during the Snow Ball, and the camera slowly flips to reveal that the Shadow Monster is hovering over that location in the Upside Down. The site noticed a difference in the cars you see in the real world and the cars that appears in the Upside Down: the Upside Down cars look they're from the 1950s instead of the 1980s. We always assumed the Upside Down was just an alternate dimension, but what if there's a time travel component to this as well? It may be nothing, but either way, it's something to think about while we wait for season 3.