The Morning Watch: Disney Interns' Short Film 'Ventana', Different Kinds Of Time Travel & More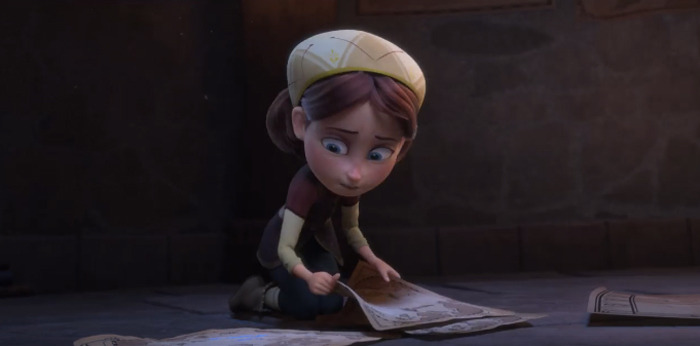 (The Morning Watch is a recurring feature that highlights a handful of noteworthy videos from around the web. They could be video essays, fanmade productions, featurettes, short films, hilarious sketches, or just anything that has to do with our favorite movies and TV shows.)
In this edition, watch an animated short film called Ventana, created by the interns who worked at Walt Disney Animation Studios this past summer. Plus, check out a video essay examining the different kinds of time travel in movies, TV and books over the years, and check out a metal cover of the Tales of the Crypt theme song.
As part of the intern program at Walt Disney Animation studios, the Talent Development program allows aspiring animators to work with mentors in order to refine their skills and learn more about filmmaking with animation. This past summer's interns worked together to create this short film called Ventana, following a young girl who finds a little magic in a map.
Next up, a video essay from Minute Physics on YouTube dives into the various kinds of time travel from movies, books and television. They include explanations of how the timelines work in Harry Potter, Looper, Back to the Future, Primer and more with helpful sketches illustrating how the stories use time travel.
Finally, in the spirit of Halloween, YouTube user 331Erock posted his own metal cover of the theme song from Tales from the Crypt. The signature theme already sounds spooky and ominous enough in orchestral form, but it's made even more menacing when given a metal makeover.