'Shazam' Casting: Zachary Levi Will Star As The DC Superhero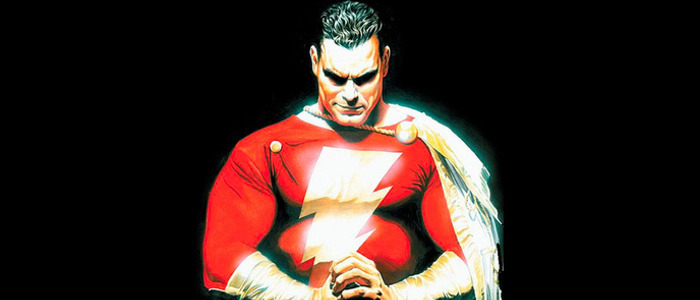 Just ahead of the release of Justice League next month comes breaking casting news of an upcoming DC film. Zachary Levi (Chuck, Psych, two of the Thor films) will star in Shazam! for director David F. Sandberg. Shazam! will be the next DECU movie to film, with a 2019 release date likely. Wether or not Dwayne Johnson's Black Adam will figure into the standalone Shazam! film has yet to be confirmed. The Shazam casting news awaits you below.
DC's Shazam, originally called Captain Marvel (not to be confused with Marvel's Captain Marvel), is a superhero with one hell of a secret identity: he's actually a young boy named Joseph "Billy" Batson. Billy was chosen to be a champion of good by a wizard, because comic books are wild, folks. Whenever Billy says "Shazam!" (an acronym for the names Solomon, Hercules, Atlas, Zeus, Achilles, and Mercury), he's struck by a magic thunderbolt and transformed into an adult superhero. Think Big, but as a superhero movie. A few years ago, Billy was retconned to be a bit of a juvenile delinquent, but the classic take on the character was more fun and optimistic.
Shazam! will be the next DCEU film to shoot, with Lights Out and Annabelle: Creation filmmaker David F. Sandberg set to direct. Henry Gayden (Earth to Echo) and Darren Lemke (Turbo, Goosebumps) will pen the Shazam! screenplay. And now Zachary Levi, an actor who is no stranger to superhero projects, having appeared in the two most of the three Thor films, including the upcoming Thor: Ragnarok, has been cast in the lead, per THR. One would assume this means Levi will be playing the adult superhero that young Billy Batson transforms into whenever he cries out "Shazam!", and Levi's comedic background on shows like Chuck suggests he'll be able to play the character as a child in the form of an adult.
DC also has a film in development which focuses on Shazam! villain Black Adam, with Dwayne Johnson set to play the character. THR says it's "unclear" whether or not Johnson will be involved with the Shazam! movie, but one would assume that to be the case. Shazam! and Black Adam are just two of many upcoming DCEU projects in the works. Filming just wrapped on James Wan's Aquaman, and a standalone Batgirl movie and Suicide Squad sequel are both being planned. Then there's a potential Joker spin-off from producer Martin Scorsese. And of course, there's a Wonder Woman sequel. Justice League, DC's next film, will open November 17, 2017.