'Twin Peaks' Season 4: Mark Frost And Showtime Are Considering Another Season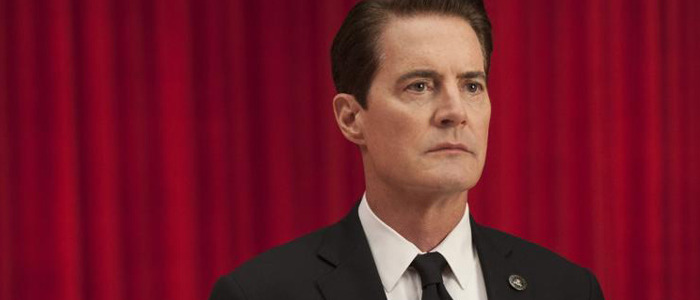 Earlier this summer, in the midst of the madness of Twin Peaks: The Return, Showtime president David Nevins told us that he wouldn't be having any conversations about a potential fourth season until after The Return wrapped its 18-episode limited series run.
But the show came to a mystifying and haunting end in early September, so now that possibility is being raised. In a new interview, co-creator Mark Frost gave the latest update about his thoughts on whether or not we'll see a Twin Peaks season 4.
Speaking with IndieWire, Frost teased the chance of more from the world of Twin Peaks:
"I haven't decided yet. I think it's still an open question and it's one that we're looking at and one that I think Showtime is musing as well."
The third season (aka The Return) was a gargantuan effort that took more than four years to write – Frost and co-creator David Lynch wrote every episode, and Lynch directed the entirety of the new season – not to mention the organization it took to secure a sprawling cast and shoot the 18 new episodes of the series. A new season wouldn't just come together overnight, and Frost realizes the enormity of the undertaking:
"It's something you have to think long and hard about. We'll make the decision when the time is right. There certainly is no sense of urgency about it."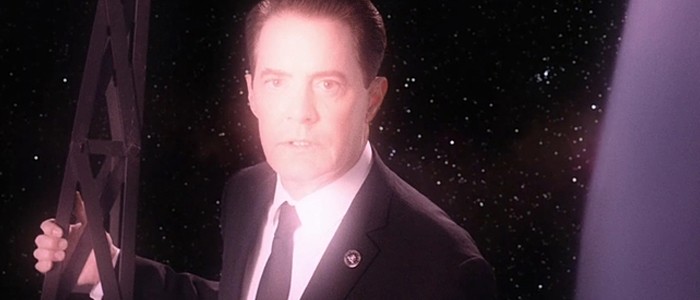 The Return was one of the most fascinating seasons of television I've ever seen, baffling and brilliant in equal measure. Its lows were incredibly low – like, "Why the hell am I still watching this?" low – but its highs were unlike anything the television medium has ever seen before. And that's not hyperbole: part 8 featured a Nine Inch Nails concert, a resurrection, and the birth of an evil spirit that takes place inside the atoms of a mushroom cloud caused by a nuclear bomb explosion.
But I'm not convinced we need to see more after The Return's absolutely haunting conclusion. Remembering Sheryl Lee's piercing scream in those final seconds still rattles my soul, and there's a circularity to that ending that allows viewers to form a closed loop in our minds, imagining similar situations for these characters playing out again and again. The ending of season 2 was legendary, and somehow season 3 managed to equal it; if you ask me, The Return was something of a miracle, and I'm not sure they'd be able to recapture the same magic again.
Plus, some of the mystique would be gone – a big part of the hype around The Return was that the show hadn't been on for over 25 years, and we all wondered what Lynch and Frost would do with these characters we hadn't seen in decades. If season 4 comes along, even if it takes a few years, that mystique will have vanished. And then there's the business end to think about. The ratings for The Return were not great, and this certainly wasn't a cheap series for Showtime to finance, so the idea of them throwing more money at Lynch and Frost, while potentially creatively fulfilling, might be prohibitively expensive.
We'll be sure to keep you updated, but what do you think? Should they walk off into the Twin Peaks sunset after The Return, or do you want to see them get the band back together for another season?