'Nicole' First Look: Here Is Anna Kendrick As Santa Claus' Daughter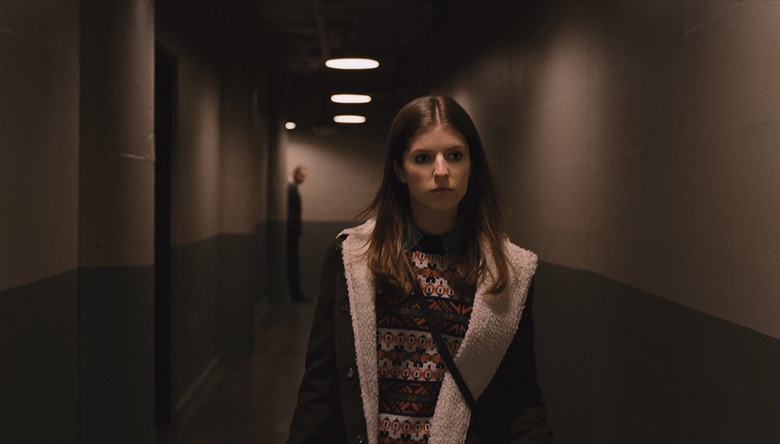 Halloween isn't even here yet, but Anna Kendrick is already feeling the Christmas spirit. The actress posted a pitch perfect preview of her role as Santa Claus' daughter in a Nicole first look. It's filled to the brim with Christmas cheer — and a lot of embroidered snowflakes. Anna Kendrick is playing Nicole Claus, the carefree daughter of Santa Claus who suddenly finds herself forced to take over the family business in Disney's live-action Christmas movie. Nicole may not be gifted in the way of gift-giving, but at least she looks the part. Kendrick posted an Instagram picture of herself in costume as Nicole with the caption, "It begins...Noelle," the French word for Christmas.Nicole follows Santa's daughter as she scrambles to do his annual job after Saint Nick decides to retire and her brother gets cold feet the night before his first big Christmas flight. Strangely, this is one of two movies in the works about Santa's family members stepping up to save Christmas – Melissa McCarthy is set to play the big guy's wife in Margie Claus.Nicole also stars Academy Award-winner Shirley MacLaine as "Elf Polly," Bill Hader, and Billy Eichner. The film is written and directed by Miss Congeniality writer Marc Lawrence.
Anna Kendrick has been bouncing from action-thriller roles like The Accountant to indie rom-coms like Table 19, trying to nail down another compelling role like her career-making one in Pitch Perfect. Yes, she was nominated for an Oscar for her work in Up in the Air previously and starred in the Twilight series, but it was Pitch Perfect that propelled her into the public consciousness as a foul-mouthed and hysterical "real" celebrity with some real singing chops to boot. There's a reason she's back in Pitch Perfect 3, long after those girls graduated and should have moved on by now. Funny, family-friendly roles may be the best fit for her, and Nicole seems just the right amount of irreverent and witty to fit that proverbial "Anna Kendrick" role. Plus she has worked with Disney before, starring in the big screen adaptation of the musical Into the Woods.
Nicole is scheduled to hit theaters sometime in 2019.
It begins..... N O E L L E ????????
A post shared by Anna Kendrick (@annakendrick47) on