Daily Podcast: Is Dynamic Ticket Pricing The Future Of Moviegoing? Justice League, Stranger Things, Bad Boys & Fast 9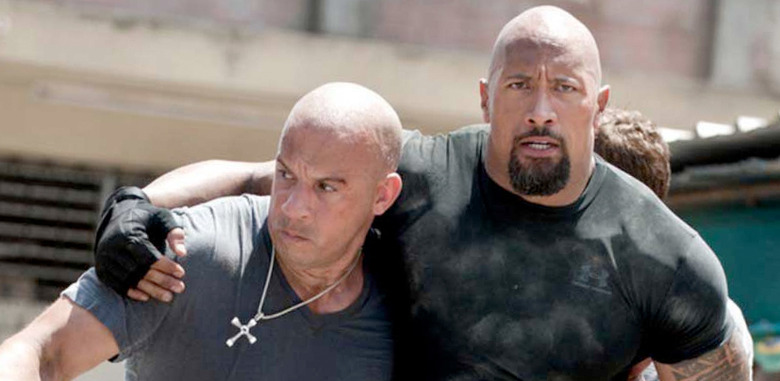 On the October 26, 2017 episode of /Film Daily, Peter Sciretta is joined by Ben Pearson and Hoai-Tran Bui to talk about the latest news, including American Vandal season 2, Justice League box office tracking, more Veronica Mars, Stranger Things after-show, a Bad Boys tv spin-off, and returning members for the family for Fast and Furious 9. And in the Mail Bag, we'll be trying to answer the question of if dynamic pricing is the future of moviegoing?You can subscribe to /Film Daily on iTunes, Google Play, Overcast and all the popular podcast apps (here is the RSS URL if you need it).
At the Water Cooler:
Ben talks about seeing the anime
Your Name
.
In the News:
'American Vandal' Season 2
: Netflix's Satirical Series Return in 2018
'Justice League' Box Office Tracking
Flies High Toward a $120 Million
More 'Veronica Mars' is "Going to Happen
," Says Kristen Bell
'Stranger Things' After-Show Announced
... But It's Not Really An After-Show?!
'Bad Boys' TV Spin-off
Being Planned With Gabrielle Union 
'Fast and Furious 9':
Director Justin Lin and Jordana Brewster Will Return
In The Mailbag: Is Dynamic Movie Pricing the Future of Moviegoing?To submit questions to the mailbag, send them to peter@slashfilm.com. Please mention your name and general geographical location in case we mention the question on the air.You can find more about all the stories we mentioned on today's show at slashfilm.com. /Film Daily is published every weekday, bringing you the most exciting news from the world of movies and television as well as deeper dives into the great features from slashfilm.com. You can subscribe to /Film Daily on iTunes, Google Play, Overcast and all the popular podcast apps (RSS). We're still very much experimenting with this podcast, please feel free to send your feedback to us at peter@slashfilm.com. Please rate and review the podcast on iTunes and spread the word! Thanks to Sam Hume for our logo.