'Trick R Treat' Was Almost Directed By Horror Movie Legends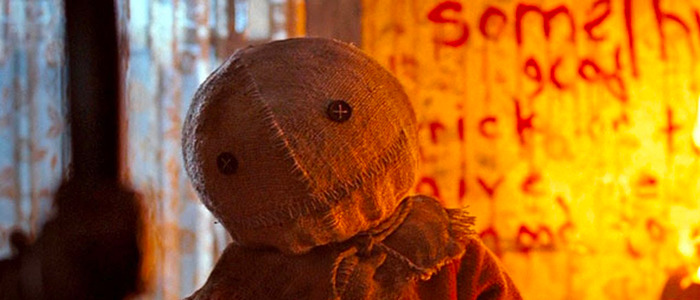 Trick 'r Treat, Michael Dougherty's Halloween-themed horror anthology film, sat on shelves for at least two years before finally getting a release, at which point genre fans ate it up. Trick 'r Treat has gone one to become something of a modern cult classic, the type of film horror fans revisit every Halloween season to get their fix. And while fans embrace the film as is, they likely would've loved it even more had the film gone with its original concept: hiring a string of horror movie legends to helm each of the film's segments. Get the Trick r Treat directors news below.
In Trick 'r Treat, director Michael Dougherty (Krampus) put together a horror anthology film in the spirit of Creepshow, with a series of segments set on Halloween night, all of them interconnected in some way. Despite being delayed for years, the film found a highly enthusiastic audience upon release. Recently, however, Doughterty revealed an original plan for Trick 'r Treat that would've made horror fans jump for joy.
In an interview with filmmaker Mick Garris on the podcast Post Mortem With Mick Garris (via Screen Rant), Dougherty said an early concept for Trick 'r Treat involved bringing together a group of beloved horror filmmakers to helm each segment in the film. Trick 'r Treat grew out of a horror short Dougherty had made called Season's Greetings, and after the filmmaker sent the short to special effects guru Stan Winston, Winston offered to produce the film and help assemble a killer roster of talent:
"But the way [Stan Winston] wanted to do with it was a traditional anthology, where you go out and get a director for each one. So he assembled, at the time, George Romero, John Carpenter and Tobe Hooper. What a lineup, right? Took it out... nobody wanted to touch it."
It's hard to believe that no studio would want to fund a horror film that assembled such a line-up, but alas, this is the world we live in. Dougherty of course went on to direct the entire film himself, and while most people seem happy with his final vision, you can't help but wish the original incarnation with Romero, Carpenter and Hooper had come to pass, particularly now that both Romero and Hooper have died.
Dougherty, meanwhile, has gone on to bigger things. The filmmaker's next movie is the Godzilla sequel Godzilla: King of the Monsters. But after he finishes work on that, the director hopes to return to the Trick r Treat world for a sequel, saying "My hope is that once Godzilla has been put to rest that I can dive back into it. I would love to finish writing it in post-production (of Godzilla) and then I'd love to make it my next project. But we'll see."
Dougherty's Godzilla: King of the Monsters opens March 22, 2019. You can watch a featurette for Trick 'r Treat below.