Star Wars Bits: Dave Filoni On 'Rebels,' BB-8 Gets A Girlfriend, And Yes, More Porgs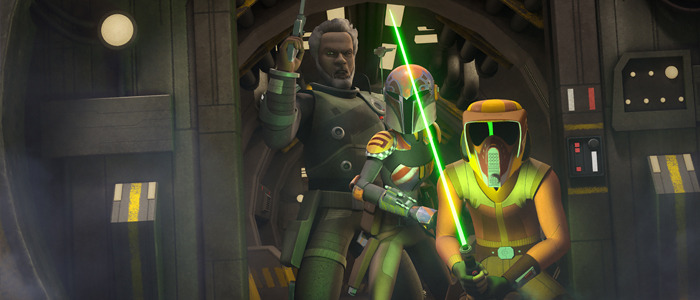 In this edition of Star Wars Bits:
Dave Filoni dishes on the fourth season of Star Wars Rebels and #AhsokaLives
Fans take to photoshop to poke fun at the
Han Solo
movie
Kathleen Kennedy
speaks out on Hollywood sexism
BB-8
changes his relationship status on Facebook
Porgs
swarm the sidewalk at a Lucasfilm arts festival
And more!
Star Wars Rebels executive producer Dave Filoni sat down with Andi Gutierrez on The Star Wars Show to tease the show's fourth and final season, currently airing on DisneyXD. In the interview (which begins in the above video around the 5:22 mark) Filoni discussed what goes into crafting a unique Star Wars story that feels true to the heart of the saga, and puckishly warned fans that "there's some weird stuff coming up."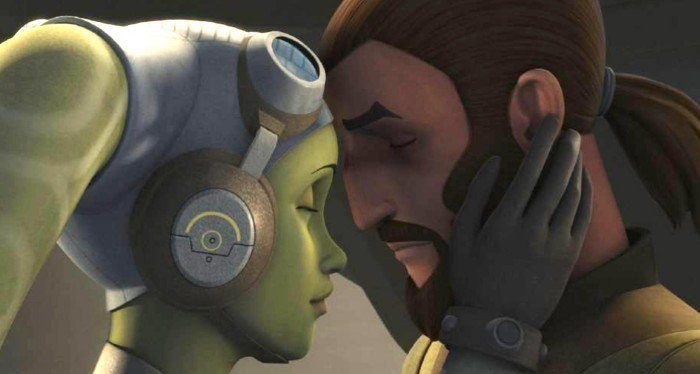 Nerdist has another great interview with Filoni. He talked to Amy Ratcliffe about making this season of Rebels more serialized, crafting a narratively satisfying end for Ezra, and of course, the status of Hot Kallus.Vanessa Marshall weighed in about her own character, everyone's favorite Space Mom, Hera Syndulla:
She opens up and gets more personal in season four–not at the risk of jeopardizing the mission, but she allows herself to care deeply and even more outwardly about all of them. That extends to Kanan. As it's getting more dangerous, the thought of losing people becomes ever more real. It makes them realize how precious life is and that they need to really value every moment together.
Check out the full piece at the link above.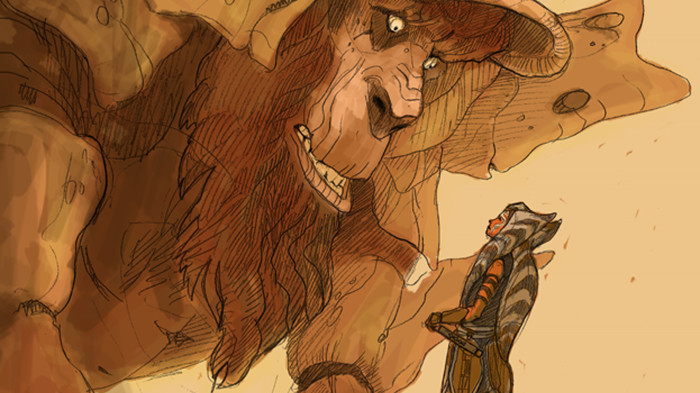 Back in April, Filoni spoke with IGN about how important it is to be able to end the series on their terms, and about how the "fiery" character of Sabine "demanded more screen time." And for those as emotionally invested in the fate of Ahsoka Tano as I am, Filoni also expanded – briefly – on his comment during a 2016 Star Wars Celebration panel that we'd "see her again":
It could be technically that Sabine just paints a picture of her. That would qualify as 'you see her again'! Or you could 'see' her again... We'll have to see. It's one of the fun mystery elements, I think, but I dunno – I'm a pretty honest person, I think I'll make good on my promises, and you'll see something of Ahsoka, in some way, again. And we'll have to see what form that takes.
Oh Filoni, you troll, you. Though he did offer another final tidbit about Ahsoka's alleged appearance, noting that it "reminds me a bit of what we did on Mortis on Clone Wars." Conspiracy theorists, unite!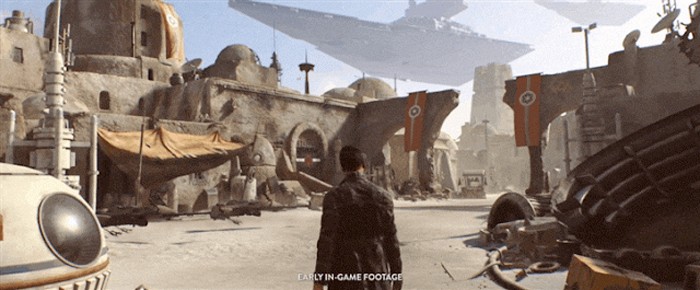 Electronic Arts is shutting down their Visceral Games studio, leading to delays in production for the upcoming Star Wars video game. EA's executive vice president, Patrick Söderlund, explained in a blog post:
It has become clear that to deliver an experience that players will want to come back to and enjoy for a long time to come, we needed to pivot the design. We will maintain the stunning visuals, authenticity in the Star Wars universe, and focus on bringing a Star Wars story to life. Importantly, we are shifting the game to be a broader experience that allows for more variety and player agency, leaning into the capabilities of our Frostbite engine and reimagining central elements of the game to give players a Star Wars adventure of greater depth and breadth to explore.
MakingStarWars.net sheds some more light on the game itself, which was going to follow two characters named Dodger and Robbie as they investigate the creation of a superweapon from the remains of Alderaan.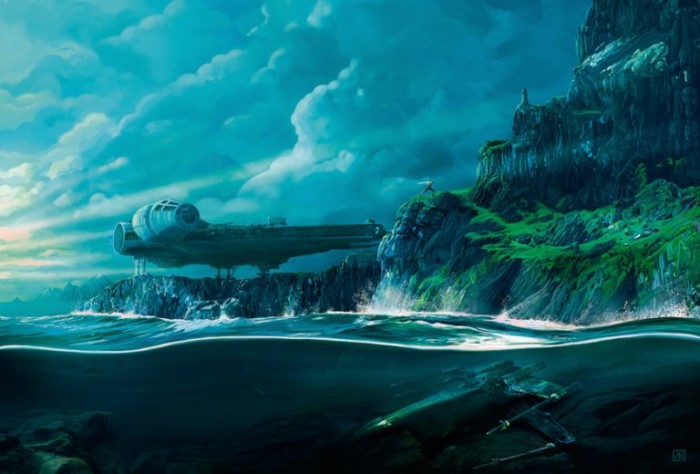 ACME released two stunning pieces of art from The Last Jedi, both depicting Rey on Ahch-to. Drool over your keyboard while checking them out here.
As Matt Goldberg of Collider.com pointed out: discovering the title of the Han Solo movie was so two years ago.
I consolidated everyone's Han Solo movie title jokes into one image. pic.twitter.com/8yM0YJvYD3

— Mike Ryan (@mikeryan) October 17, 2017


Oh Ron, did you learn nothing from the Academy Awards debacle? When Ron Howard held up a photoshoppable card in full view of the entire internet, he was just asking for snarky commentary. Sift through some of the funniest fan reactions on Mashable.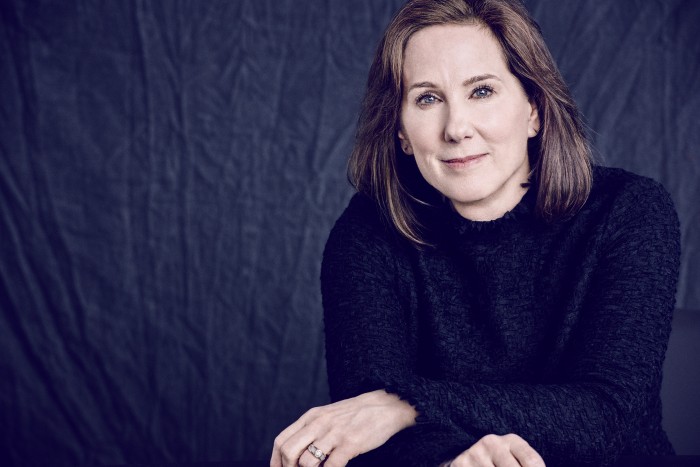 Speaking at the 24th annual Elle Women in Hollywood Event in Beverly Hills, Kathleen Kennedy, inarguably one of the most powerful women currently working in Hollywood, called for an industry-backed commission to investigate claims of sexual harassment and to prevent any future abuse. She said:
The goal of this commission would be to transform our industry in regards to sexual harassment and abuse in the workplace. We must make the film industry an exemplar in this regard, a model for self-regulation that other businesses can emulate – because of course this kind of abuse is epidemic in every sector of industry and throughout our society. And we have to act to change that. We should have acted long ago; we must act now.
Kennedy's full speech can be found at The Hollywood Reporter.
#Solo that's a wrap folks. Thanx to a remarkable cast and crew for an amazing experience pic.twitter.com/trsZRVedHm

— Ron Howard (@RealRonHoward) October 19, 2017


Great, kid! Don't get cocky.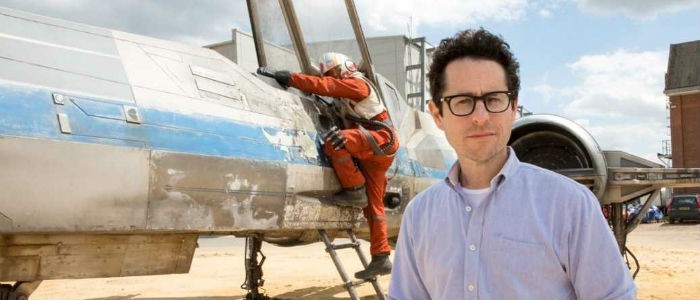 The Star Wars Underworld shared a snippet of a J. J. Abrams interview on BBC Radio 4, in which the Force Awakens director describes his approach to re-entering the galaxy far, far away for Episode IX.A fan encounter, as posted on Reddit, led to some more gems from Abrams and Episode 9 co-writer Chris Terrio, who essentially described Episode 9 as one movie to rule – uh, I mean, unite – them all. Head over to GeekTyrant for more.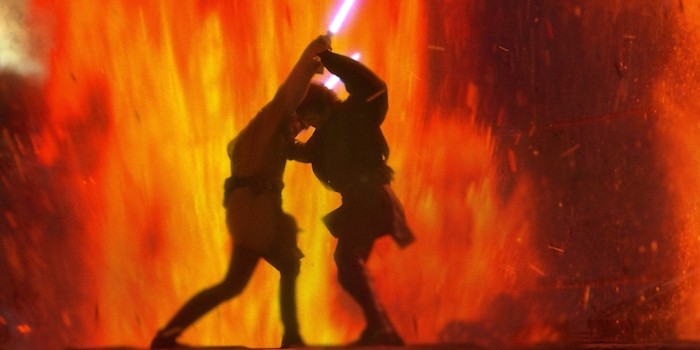 At CinemaBlend, Adam Holmes expanded on the idea that "there will be Prequel elements in Episode 9." As young Anakin Skywalker would say: Yippee!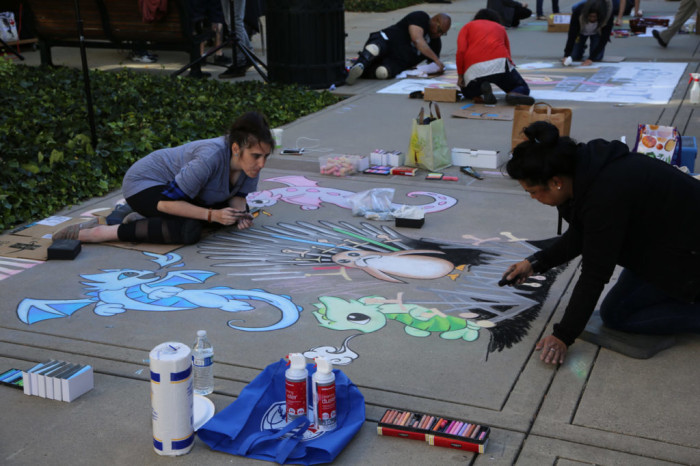 Guess what most Lucasfilm and ILM employees chose to draw at this year's Lucasfilm Sidewalk Arts Festival? That's right: Porgs! We'll never escape their insidious grasp! The first place prize went to a team that even more thoroughly captured the cultural zeitgeist, mashing up porgs with Game of Thrones and calling their masterpiece "Valar Porghulis." Read more on StarWars.com.
Relationship status: It's complicated. https://t.co/P8nDROuC7K

— Charles Soule (@CharlesSoule) October 20, 2017
Our little BB-8 is all grown up! According to the latest issue of Marvel's ongoing Poe Dameron comic, BB-8 has a girlfriend named Ivee who likes long walks on D'Qar. You can read more about their encounter on MovieWeb. But series writer Charles Soule teased that all is not as it seems...
Alex Damon of Star Wars Explained sat down with Thrawn author Timothy Zahn for some insight into the infamous, blue-tinged Star Wars villain. You can watch the full interview above or on YouTube.
The Legends of Luke Skywalker, a new book by author Ken Liu, hints that Luke may have played a role in the decisive Battle of Jakku. As sampled by an article on CinemaBlend, a dazed Imperial gunner accidentally activates a hologram image of Luke and then sees him – or imagines seeing him – in battle:
I did not see any rebel star cruisers that could have launched the beams. In fact, the shots all seemed to terminate in the steadily spinning hologram of the Jedi, his machine of death, that red-striped X-wing, hovering over him like a trained bird of prey or a magician's familiar.
Rebels Recon dove into the third and fourth episodes of Star Wars Rebels with soundbites from Taylor Gray (Ezra), Vanessa Marshall (Hera), Steve Blum (Zeb), and more. The actors and senior concept artist Amy Beth Christenson gushed over the excitement of connecting the series to the original trilogy movies and getting to play around on (an animated) Yavin IV. Watch this episode of Rebels Recon above or on the Star Wars YouTube channel.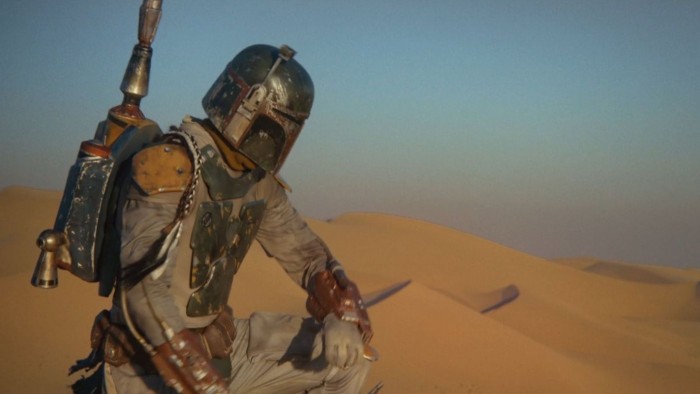 In the spirit of getting ten steps ahead of ourselves, one Redditor has devised a potential plot for a hypothetical and totally not even a little bit confirmed Boba Fett standalone movie. As written up by Inverse, Reddit user Echo1201 posted a series of images that included this write-up from user spectre_5: "After fighting his way out of the Sarlacc pit, Boba Fett goes on some kinda soul-searching journey, along the way meeting an old Rebellion soldier that reminds him of his father." Hey, the more Temuera Morrison, the better!