'Channel Zero' Season 3 Teaser Announces New Cast And New Premise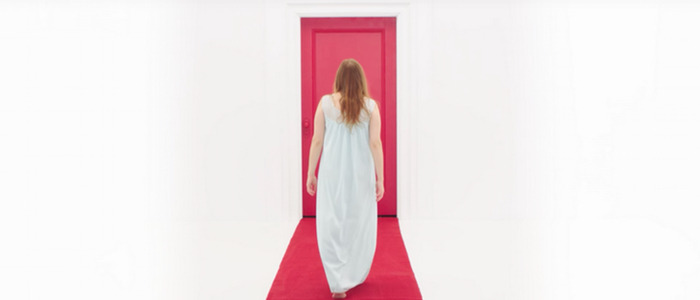 Channel Zero, one of the best horror TV shows you're probably not watching, is about to wrap up its second season, No-End House, and it's wasting no time getting to work on season 3. A new teaser for the next season just arrived, and with it comes a new plot synopsis and a new cast. Get the Channel Zero season 3 details below.
Like American Horror Story, Syfy's Channel Zero is a horror anthology that tells a different story with a different set of characters each season. Unlike American Horror Story, however, it's really good! Created by Nick Antosca, Channel Zero is inspired by internet tales of terror known as "Creepypasta", which are the same types of scary stories that gave us the character of Slender Man. The latest season, Channel Zero: No-End House, wraps up this week, and if you're already itching for more Channel Zero, you're in a luck. A new teaser for season 3 just arrived, complete with a title, cast, and synopsis.
Channel Zero Season 3 teaser
Season 3, titled Channel Zero: Butcher's Block, is based on the Creepypasta tale Search and Rescue Woods, by Kerry Hammond. Per Deadline, season 3 follows "a young woman named Alice (Olivia Luccardi, It Follows) who moves to a new city and learns about a series of disappearances that may be connected to a baffling rumor about mysterious staircases in the city's worst neighborhoods. With help from her sister, she discovers that something is preying on the city's residents."
Deadline also has the following breakdown of the new cast, which includes both the incredible Rutger Hauer and Krisha Fairchild, star of the intense indie drama Krisha. 
Holland Roden (Teen Wolf) as Zoe Woods, Alice's sharp, tough older sister whose struggles with mental illness have worn her down over the years;
Rutger Hauer (Blade Runner) as Joseph Peach, a 1950s meatpacking magnate who grew increasingly reclusive and then disappeared after his beloved daughters were murdered;
Brandon Scott (Wreck-It Ralph) as Officer Luke Vanczyk, a young but already jaded cop, living in the shadow of his father, the Chief of Police.
Krisha Fairchild (Krisha) as Louise Lispector, a retired journalist who has lived in Garrett, Michigan her whole life. Now she spends her days doing taxidermy and working on her personal project: A book about a pattern of disappearances in the city's worst neighborhood.
It's exciting to think that Antosca and company aren't wasting any time jumping right into season 3, and adding Rutger Hauer to the cast is an excellent move. Channel Zero obviously has somewhat of a following, but not nearly as big of a following as it deserves. It may not be as splashy as some other shows, but it excels at creating dread and tension. If you've never seen the show, I highly recommend catching up with it.
Channel Zero season 3 will air in early 2018.