Don't Expect Nudity, Violence, Or Foul Language In Apple's New TV Shows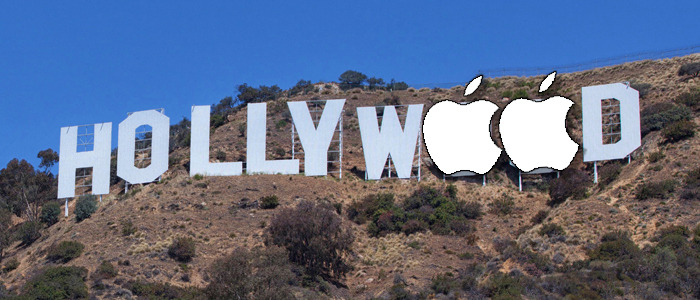 Apple has been slowly easing into the world of original television programming over the past few months, hiring a couple of executives from Sony TV and setting up meetings all over town to hear pitches from content creators. But now we know a bit more about their plans, and it seems as if an early report that claimed they were on the hunt for shows like Game of Thrones and Breaking Bad was off the mark. A new report indicates that Apple doesn't want shows with nudity, violence, or foul language, because they're looking to appeal to the broadest possible audience.
Bloomberg spoke with a bunch of people who have been meeting with the company in recent weeks, and gleaned the following information:
Apple isn't interested in the types of shows that become hits on HBO or Netflix, like Game of Thrones—at least not yet. The company plans to release the first few projects to everyone with an Apple device, potentially via its TV app, and top executives don't want kids catching a stray nipple. Every show must be suitable for an Apple Store. Instead of the nudity, raw language, and violence that have become staples of many TV shows on cable or streaming services, Apple wants comedies and emotional dramas with broad appeal, such as the NBC hit This Is Us, and family shows like Amazing Stories. People pitching edgier fare, such as an eight-part program produced by Gravity filmmaker Alfonso Cuarón and starring Casey Affleck, have been told as much.
That conflicts with a piece from The Hollywood Reporter that came out less than a month ago which stated that Apple was looking at shows like Game of Thrones (full of violence, language, and nudity) and Breaking Bad (full of violence and the occasional burst of profanity) as guideposts for their first slate of original TV content. The thinking seems to be that since a lot of kids have Apple products and the plan is to release these shows directly to those devices, there needs to be barriers between adult-aimed content and children. Couldn't they make the content password-protected? Apple's going to have a tough time competing with rival services if it can't keep up with them on a quality level, and it's no surprise that most of the most-watched and most-talked-about TV shows feature one or many of the elements they're looking to avoid.
The anthology series Amazing Stories originally aired on NBC, so Apple's reboot of that show was likely never going to feature tons of violence or nudity, but the idea that the company is shying away from those aspects of storytelling has me a little worried about their first slate of programming. Developing content that would be right at home on a mainstream broadcast network seems like a bad idea to me; older generations aren't nearly as tech-savvy as the younger crowd, and they're presumably the demographic that would appreciate that sanitized storytelling.
The Bloomberg piece details how Carpool Karaoke, Apple's first TV show, was delayed because the company demanded edits to remove cursing and "references to vaginal hygiene" so they wouldn't upset any viewers. Producers around town have pegged the company as "conservative and picky." That's not exactly the reputation you'd expect the world's biggest tech company to have, especially when people were knocking down their door to get in business with them on the verge of a potentially exciting new TV release.
What do you think? Are you worried about the upcoming slate of Apple TV shows, or do you think these are just growing pains for a company that's edging into unfamiliar territory and that they'll eventually embrace the type of edgier content that draws passionate fan bases?