'Geostorm' Might Lose $100 Million, 'Jigsaw' Eyeing A $20+ Million Debut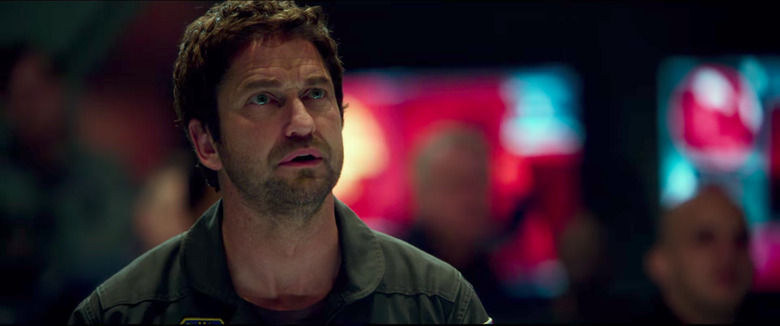 John Carter. The Lone Ranger. Tomorrowland. Ben-Hur. King Arthur: Legend of the Sword. These are just a few recent high-profile films from major studios that ended up being serious box office bombs. And now a new member is set to join their ranks: Geostorm, the Gerard Butler vs. extreme weather disaster movie that's currently in theaters, may end up losing $100 million when all is said and done.
Meanwhile, Jigsaw – the eighth film Saw franchise – is set to resurrect that horror series with a $20 million-plus opening weekend. Read the latest Jigsaw and Geostorm box office reports here.
Geostorm, which was delayed by more than a year and coughed up an extra $15 million for major reshoots after some reportedly disastrous test screenings, made only $14 million domestically and $66 million worldwide during its opening weekend. Considering its budget ballooned to a reported $120 million by the time those reshoots took place, and factoring in the costs of advertising, The Wrap says the film's break-even point should be somewhere between $300-$350 million. With a planned release in China not expected to be able to save the movie to the extent that it needs, and Thor: Ragnarok approaching next weekend to monopolize the box office, analysts say Dean Devlin's directorial debut will be lucky to make $200 million worldwide by the end of its theatrical run. That means it might lose as much as $100 million. Ouch.
But Warner Bros. isn't entirely left out in the cold: they co-financed the movie with Skydance Pictures and RatPac Entertainment, so the three companies will share the loss equally instead of one studio taking a huge hit.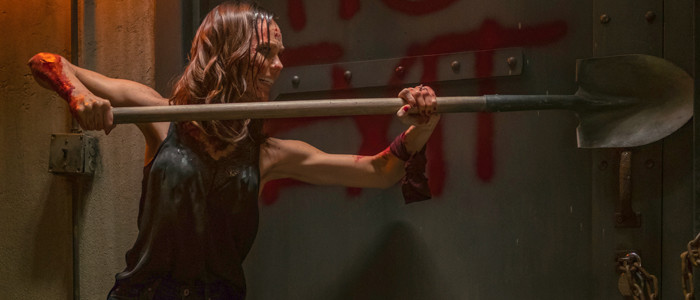 Jigsaw Tracking for $24 Million Opening
On the other end of the spectrum, Jigsaw is tracking well: Deadline says the movie could open as high as $24 million. That's not bad for a franchise that hasn't been active for seven years. (The seventh film, Saw 3D, came out back in 2010.) Of course, it helps that it's a horror movie being released within a few days of Halloween because there's always something magical about seeing a horror film in a dark theater on or around that spooky holiday. While some may roll their eyes at the return of the Saw franchise, I'm fascinated with the idea of this series picking back up again – especially since (spoiler alert) the antagonist died way back in the third movie. How the hell is he still orchestrating his morality "games" all these years later? I'm genuinely interested in finding out.
Geostorm is in theaters now, and Jigsaw arrives on October 27, 2017.