'American Gangster' Prequel Series Being Developed, Will Star Forest Whitaker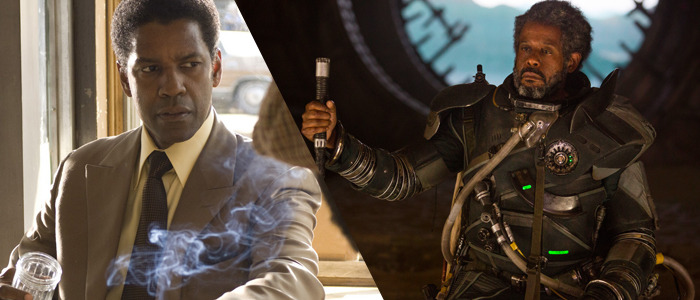 One would think that if a director as big as Ridley Scott made a movie with actors like Denzel Washington, Russell Crowe, Chiwetel Ejiofor, and Josh Brolin, it would have had more of a lasting impact on the collective psyche of the moviegoing public. But it's been 10 years since American Gangster came out, and it's been just about that long since I've seen or heard anyone mention it. It's not a super memorable film, but that isn't stopping a successful TV creator from writing an American Gangster prequel series with Oscar-winning actor Forest Whitaker (Rogue One: A Star Wars Story) attached to play a real-life gangster.
American Gangster told the story of Frank Lucas (Washington), a Harlem criminal who, in 1968, smuggled heroin into New York via Vietnam servicemen returning home from the war. He quickly becomes successful enough to build an empire, expanding his reach to other areas of business and attracting the attention of a task force led by Detective Richie Roberts (Russell) in the process. To me, the most memorable thing about the film was its trailer, which I consider to be better than the movie itself:
ScreenDaily spoke with Narcos co-creator Chris Brancato, who revealed that his planned prequel is set five years before the events of the movie and will be called The Godfather of Harlem. It tells the story of Ellsworth "Bumpy" Johnson, who was played by an uncredited Clarence Williams III in American Gangster:
"It's Harlem, the 1960s, a gangster named Bumpy Johnson was very close friends with Malcom X, so the show is about the collision of the criminal underworld and the civil rights movement. It's an opportunity to examine some of the things that are going on racially right now, but through the prism of the past."
In an early scene in the 2007 movie, Washington's character talks about how Johnson was his mentor:
ScreenDaily's interview also mentions that Brancato is having conversations with rapper Kendrick Lamar about potentially providing the music for this show. As The Playlist notes, this wouldn't be the first time a well-known rapper became involved with this franchise: Jay-Z released an album called American Gangster in 2007 that was inspired by Scott's movie.
Whitaker is attached to star in The Godfather of Harlem as Bumpy Johnson, which seems like a cool opportunity for him to dig into a morally murky character over a long period of time. The project doesn't have a home yet, but the plan is to shop it to places like Netflix (where Brancato already has a relationship due to Narcos), Amazon, and Hulu. The script is already written, so I expect we'll be hearing more about this soon.