A Guide To 13 Cheap And Easy Movie And TV-Themed Halloween Costumes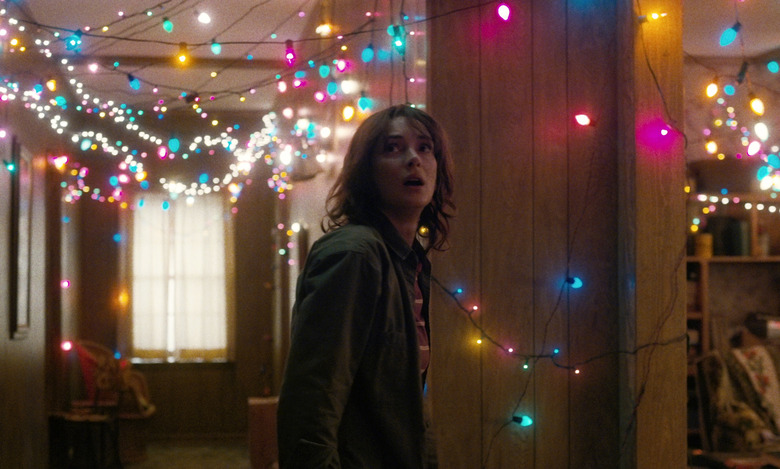 We may receive a commission on purchases made from links.
There's roughly a week until Halloween and many people – myself included –  still haven't gotten their costume situation in check. Thankfully, there are a number of fantastic characters from 2017's pop culture offerings who make for relative cheap and easy costumes.
If you're anything like me, the notion of stitching together a terrifying outfit from scratch can be a bit daunting. But, with a little chutzpah, and a whole bunch of inspiration taken from some of the best TV shows and movies released over the past year, I feel that we can all make this happen.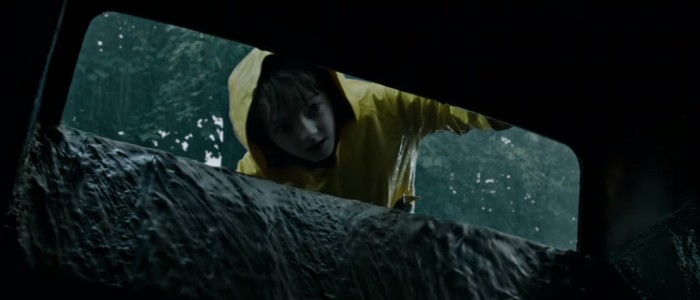 Georgie, IT
What you'll need: A yellow raincoat, green goloshes and a bright red balloon.
You were probably expecting me to add Pennywise the Dancing Clown to this list. And, hey, Bill Skarsgard's updated take on Stephen King's classic monster injected some delightful horror into 2017. But while I'm sure we'll be seeing a whole bunch of creepy clowns this year, there's something classically scary about young Georgie's yellow rain slicker and bright red balloon. Heck, you could cosplay as either Bill's younger brother from the 1991 mini-series or Andrés Muschietti's record-breaking adaptation. Add a paper boat and missing arm to the mix and you've got yourself one frightening costume.

Joyce Byers, Stranger Things
What you'll need: A large piece of cardboard with gift wrap, a black pen, Christmas lights, an old phone, a green collared shirt and a striped t-shirt underneath. Write the alphabet on the cardboard and attach the Christmas lights and you're good to go.
With the return of Netflix's smash hit genre series right around the corner, we'll probably be seeing a ton of Stranger Things costumes again this year. Almost every character in the series – from the waffle-loving Eleven to Barb's signature thrift store style – is rife for a costumed homage. However, there's something dazzling about bringing Joyce Byers (Winona Ryder) to life. I've seen various takes on her character, but the best ones have put the alphabet wallpaper and Christmas lights to use, making one heck of an awesome scene.
Negan, The Walking Dead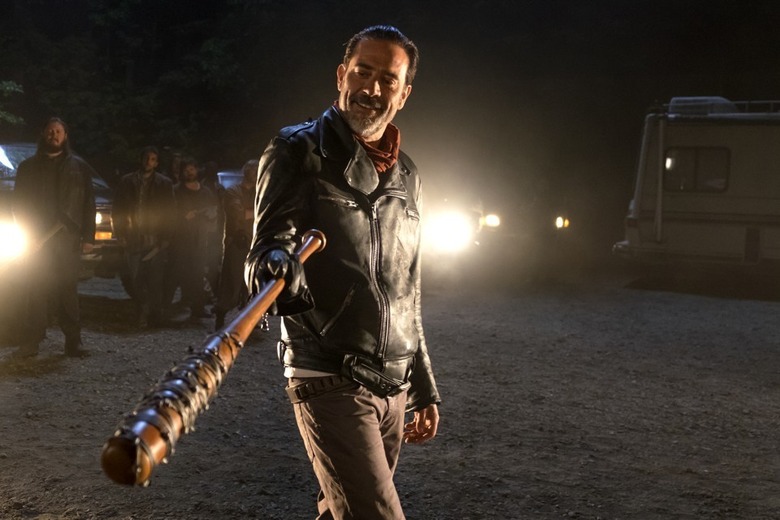 What you'll need: A black motorcycle jacket, red scarf, t-shirt, fitted grey jeans, motorcycle boots and a Louisville Slugger and barbed wire to wrap around it – the fake kind, of course.
Another popular Halloween costume that will be returning in 2017 will most-definitely be Negan (Jeffrey Dean Morgan) from The Walking Dead. With the return of the big bad in season 8 of AMC's genre juggernaut, it's safe to say Negan will be around for some time to come. And while he's quite the evil baddie, fans of all walks of life have successfully brought the leader of the Saviors to life.
Jon Snow, Game of Thrones
What you'll need: A TEJN Ikea rug, black dye, a black lace-up vest over a black long-sleeved shirt, black tunic skirt (optional), black pants, black boots and a black curly wig (if you don't have the hair for it).
Jon Snow has gone through a few wardrobe changes throughout Game of Thrones' seven seasons. However, there are two signature components to the costume that makes the King in the North an iconic character: The hair and the cape. Luckily for Thrones fans everywhere, Ikea released some simple instructions on how fans can make their own Jon Snow cape. All you need, really, is a black Vintner rug and some gumption and soon, you'll be ready to fight off the White Walker threat with ease. If you're in for more of a challenge, why not try to make your entire costume out of Ikea products? You know, like Circa did.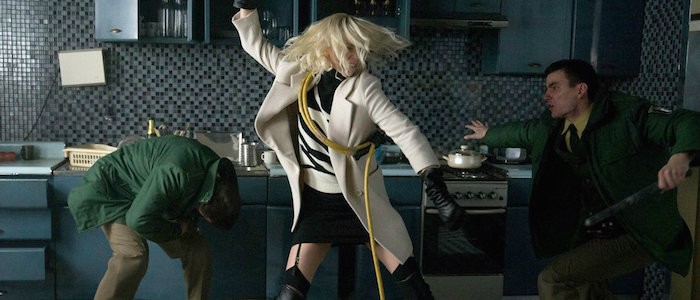 Lorraine Broughton, Atomic Blonde
What you'll need: A simple black dress, a long black trench coat and a pair of knee-high boots that will go nicely with a short platinum blond wig and simple black sunglasses.
When Atomic Blonde hit theaters earlier this year, Charlize Theron once again showed audiences everywhere just how deserving she is of any and all action heroine roles. Her take on Lorraine Broughton, the MI6 spy that gets in a bit too deep with James McAvoy's David Percival, is equal parts sleek, sexy, cunning and strong. Feminism has stepped into the spotlight in numerous ways throughout 2017 and what better way to project empowerment than to step into the role as Lorraine, black dress, leather coat, boots and all, and show the world who's boss.
Offred, The Handmaid's Tale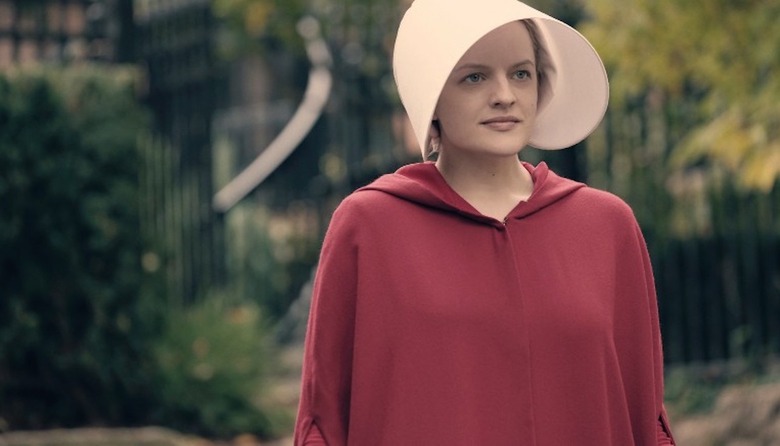 What you'll need: A red hooded cape and a large white bonnet that covers your face. And if you can't find a bonnet big enough, follow these simple instructions on how to make your own.
As I said above, feminism has been a regularly explored topic throughout the year and certain TV shows and movies have helped to push the conversation forward. Case in point: Hulu's Emmy-winning standout series, The Handmaid's Tale. While the series is an adaptation of Margaret Atwood's 1986 novel, the subject matter is as relevant and frightening as ever. It's probably safe to say there will be a large number of Offreds out and about this year. Blessed be the fruit.
Chris, Get Out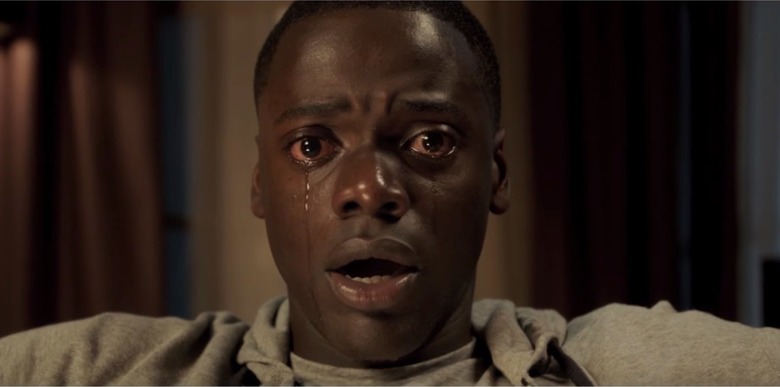 What you'll need: Jeans, a white t-shirt with a grey button-down over it and one single fake tear.
When Jordan Peele's directorial debut hit screens, it wowed audiences over with its mult-layered blend of horror and satire. Get Out has a 99% rating on Rotten Tomatoes – seriously, which one of you dug into its perfect score? – and while the film seems devoid of any outrageous or obvious costumes, I implore you to take a look at Chris's (Daniel Kaluuya) first hypnosis scene. As we watch him get lured into the Sunken Place, a single tear runs down his terrified face. Jeans, a white t-shirt and a grey collared shirt over it is all you really need, aside from said tear, to really bring this costume to life. Bonus points for involving an armchair into your whole getup – you know, so you can dig your nails into the fabric.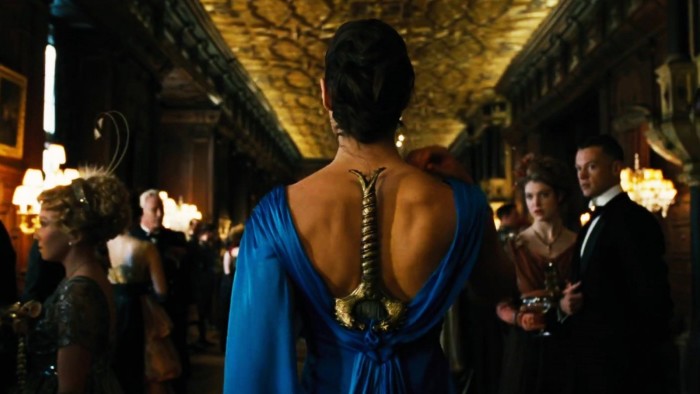 Diana Prince, Wonder Woman
What you'll need: A blue gown and a plastic warrior sword.
A DIY Wonder Woman costume can be time-consuming and quite costly.  If you don't have the resources to put together Gal Gadot's awesome costume from Patty Jenkins' film, I have an alternate suggestion for you. In one of the film's integral scenes, Diana goes undercover at a fancy gala to confront the villainous Ludendorff (Danny Huston). During this scene, Gadot keeps her superhero persona under wraps by wearing an elegant blue gown, with a sword hiding just underneath the fabric, strapped to her back. That's all you need, really, to represent Wonder Woman. Of course, if you want to step things up a bit, you can throw on a tiara if you're concerned people won't recognize the costume right away.
Luke Cage, The Defenders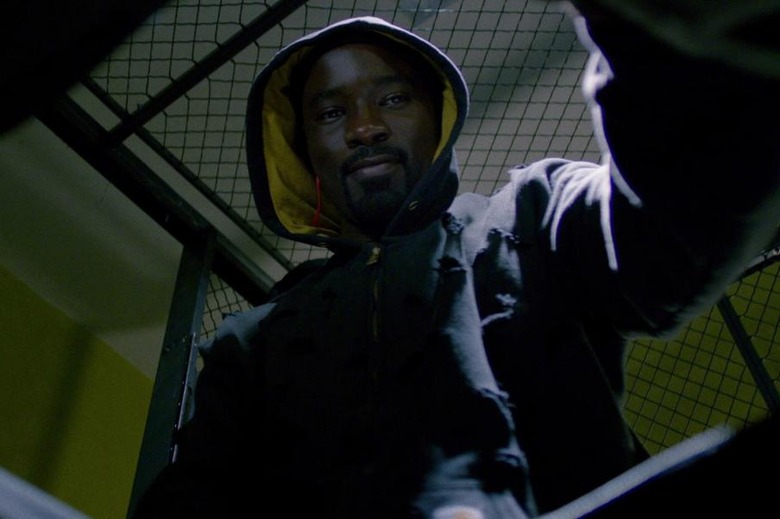 What you'll need: A black hoodie riddled with bullet holes and a stylish goatee.
Look, I know that Daredevil, Jessica Jones and even Iron Fist are all aching to be represented during Halloween and I assure you they will be. But this list, for the most part, is dedicated to costumes that are fairly easy to put together. Enter Luke Cage. Now, this costume idea obviously works best for muscular men of a bigger stature, although the concept of a mini Luke Cage sounds quite amusing. For this costume to work, all you really need is a black hoodie that is riddled with holes. If you want to go the extra mile, sew some gold lining on the inside of the hood.
Dougie Jones, Twin Peaks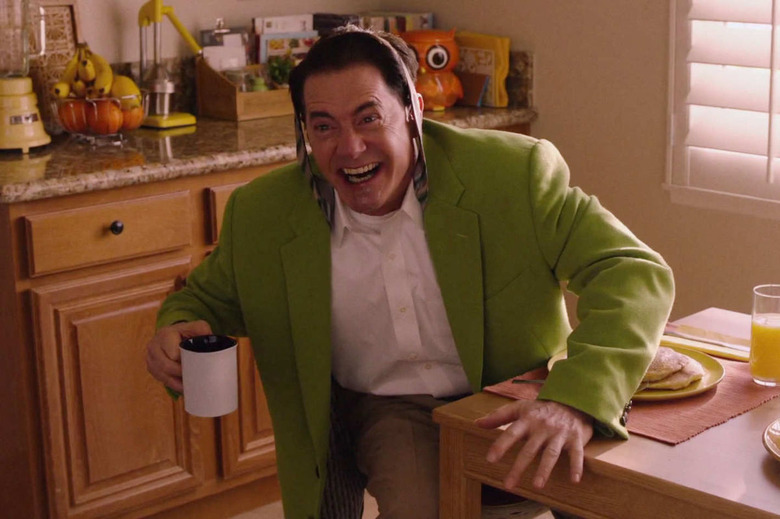 What you'll need: An oversized lime green blazer, an oversized pair of khakis, an oversized white dress shirt, a green striped tie, a simple belt, some brown dress shoes and, of course, Dougie's signature coffee mug.
Like most of you, I waited impatiently for Agent Dale Cooper (Kyle McLaughlan) to come out of his comatose state throughout Showtime's Twin Peaks: The Return. But, in the process, I fell in love with the Cooper copy known as Dougie Jones. His childlike wonder, mixed with that dreamlike zombie state, brought some much-needed levity to the series. All the ingredients to bring Dougie Jones to life are listed above. Bonus points for wearing the tie on your head.
Zoya the Destoya, GLOW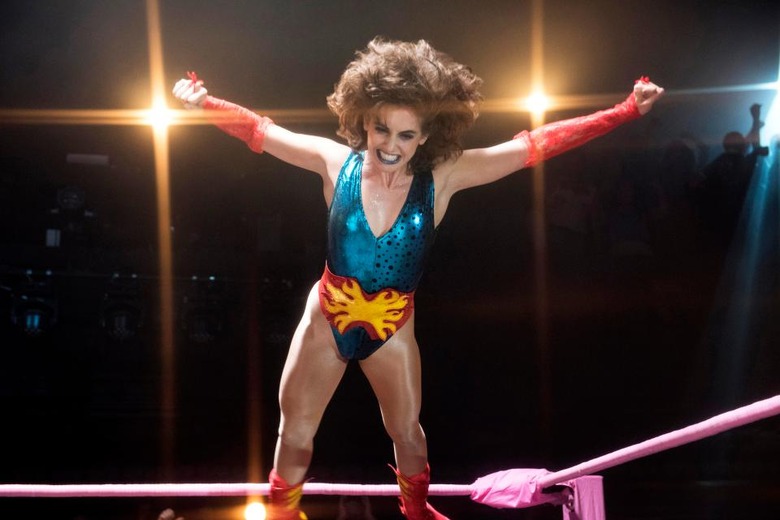 What you'll need: A metallic blue leotard and red arm-warmers, an epic amount of teased up hair, some dark blue lipstick and matching eyeshadow.
When Netflix announced they were developing a TV series inspired by G.L.O.W.: The Gorgeous Ladies of Wrestling, I really didn't know what to expect. But with Jenjie Cohan running the show, and Alison Brie and Marc Maron on board, I was pretty confident the program would do the '80s wrestling series justice. An interesting component to the first season's story was watching Ruth (Brie) come to terms with some awful life choices while finding a new sense of female empowerment in the ring. Once she got a grip of her in-ring character, Zoya the Destroya, the show really found its groove. Her character – and this costume – was inspired by real-life G.L.O.W. wrestler Ninotchka. All you really need, aside from the items listed above, is an imposing personality and an accompanying Russian accent. The worse the accent, the better.
Baby, Baby Driver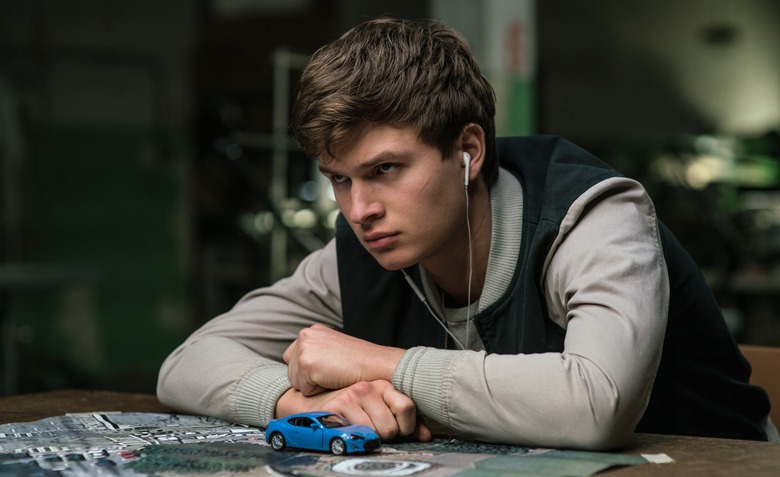 What you'll need: A varsity jacket, white cotton t-shirt, some white earbuds, black sneakers and a pair of Ray Ban Wayfarer sunglasses (or a cheap knockoff).
Edgar Wright's Baby Driver was a fun change of pace in the often formulaic action movie genre. I may have a soft spot for the Fast and Furious franchise, but even I needed a palette cleanser after the Fate of the Furious hit theaters. Ansel Elgort's Baby was a hero worth rooting for and the character's style simply begs for a costume homage. The costume requires earbuds in your ears at all times. An iPod bumping those classic jams, of course, is optional.
Dolores, Westworld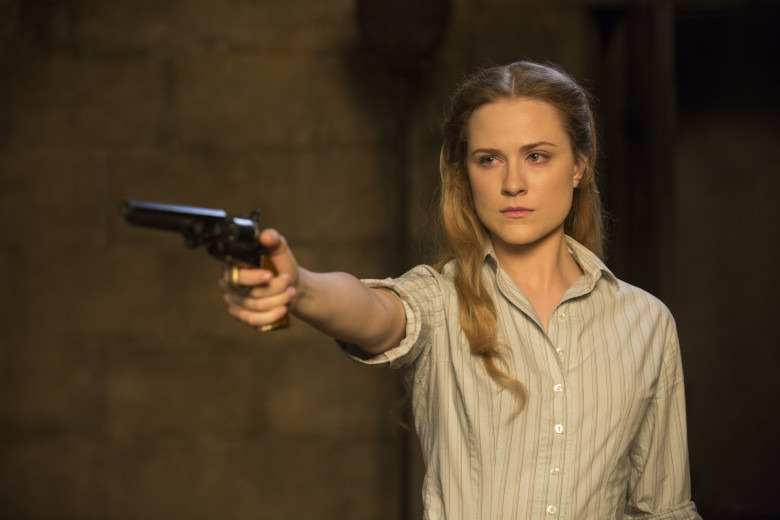 What you'll need: A light blue long sleeved striped shirt, some high-waisted gray pants, a pair of brown cowboy boots and a (fake) gun with matching holster.
Dolores Abernathy (Evan Rachel Wood) wore two outfits – a traditional blue farm dress and rugged traveler ensemble – throughout season 1 of HBO's high-concept science fiction series. Inspired by Michael Crichton's cult classic, Westworld took the original story from the film and opened up a bigger world. The layered tale explored the dynamic between the park's wealthy visitors and the high-functioning robot hosts that inhabited the vast landscape. Being the oldest host in the park, Dolores came with some complicated baggage. Once she began learning her true identity, and that her narrative was all a lie, the future of Westworld became quite the precarious thing. With that said, I find it way more intriguing to devote a costume to the weaponized woke version of Dolores that we'll be seeing more of once the series returns to HBO in 2018. But if you decide to go the farm dress route, remember to add a house fly or two on your face, for good measure.