'Star Wars: Episode 9': Rian Johnson Not Involved, Talks The Future Of Luke Skywalker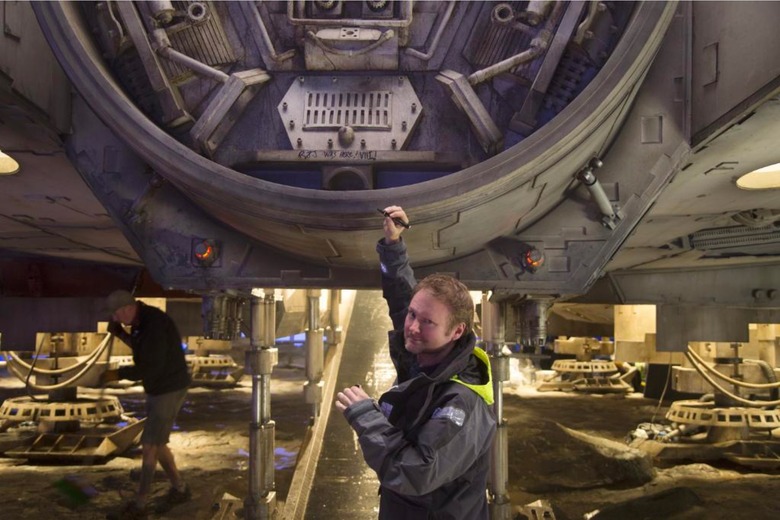 In the aftermath of Colin Trevorrow leaving the director's chair of Lucasfilm's Star Wars: Episode 9, there was a lot of speculation about who might take over. Eventually J.J. Abrams, the prodigal son who relaunched the franchise with The Force Awakens in 2015, returned to the fold, but before that was locked in, there was some speculation that The Last Jedi writer/director Rian Johnson may come back to finish off the trilogy. After all, it was initially reported that Johnson would be writing the story treatment for Episode 9 – a claim the filmmaker recently described as inaccurate and based on "old info."
But Johnson took himself out of the running for Episode 9, and in a new interview he confirms that he is not involved in the development of the upcoming follow-up to his sequel. And while we're here, he also addresses the speculation that Luke Skywalker may be transitioning to the dark side of the Force.
The Hollywood Reporter caught up with Johnson after an event celebrating Irish culture (a bit of context: Ireland's Skellig Michael Island serves as Luke Skywalker's isolated new home in The Last Jedi; we first saw it briefly at the end of The Force Awakens), and they asked him if he's had any discussions about being involved with Episode 9:
"J.J. Abrams is doing a third movie. I'm not involved in it. They'll be writing their own story but continuing on with what we did."
That echoes a statement Johnson made when he first took his name out of the hat for the director's chair on Episode 9 last month:
"It was never in the plan for me to direct Episode 9, so I don't know what's going to happen with it...for me, I was entirely focused on Episode 8 and having this experience. Now I'm just thinking about putting the movie out there and seeing how audiences respond to it. So no, I'm not really thinking about that right now. Whoever does it, I'm going to be really excited to be an audience member again, and to sit down and see what the next filmmaker has to show us and where this story ends up going."
Part of me would have loved it if Johnson was able to write and direct two of these movies back to back, but the other part is glad he'll be able to move on to new, and presumably original, material instead.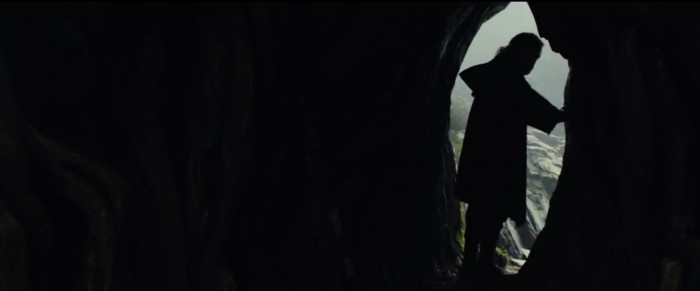 In that same interview, Johnson was also asked if he had any thoughts about the fan speculation that Mark Hamill's Luke Skywalker might turn to the dark side in The Last Jedi, since we've seen an awful lot of dark imagery surrounding that character thus far:
"Having been a Star Wars fan myself for the past 40 years, having spent most of my life on the other side of the curtain, I know the anticipation and the guesswork and theorizing is all part of the fun and game of it. So I love it. I love seeing what people are thinking, seeing what they're guessing, seeing what they're anticipating."
Part of it is re-contextualizing past movies. How does yours do that?
"Each new film hopefully re-contextualizes what came before it. That's part of the game. Yes, it's a continuation of not only The Force Awakens but also of the legacy leading up to it."
What do you think he means by that last statement? A continuation of the previous movies' legacy might be interpreted a whole bunch of ways, and from what we've heard about the film so far, it sounds like he takes the story in unexpected directions. As for Episode 9, with Abrams coming back to co-write and direct, maybe J.J. will have a chance to bring the trilogy to an end in a way that he may have first envisioned back in 2014 when he was making The Force Awakens.
Star Wars: The Last Jedi arrives in theaters on December 15, 2017.