'Too Funny To Fail' Trailer: Hulu Documentary Digs Into 'The Dana Carvey Show'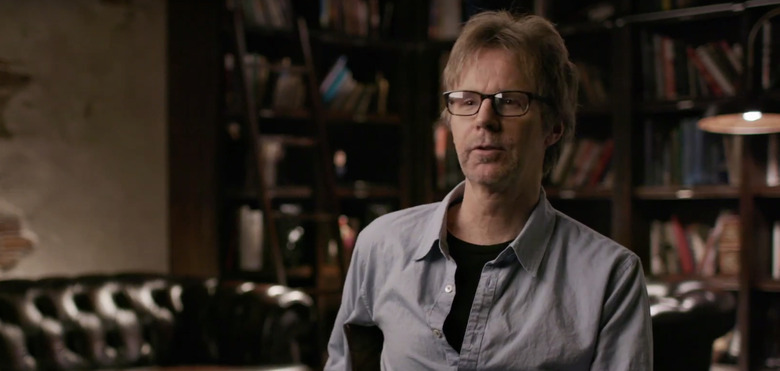 Dana Carvey was once one of the most popular cast members on Saturday Night Live. He star had risen so high that after leaving the late night sketch series that he launched his own self-titled primetime sketch comedy series on network television. So why did it fail?
A new Hulu documentary called Too Funny to Fail: The Life and Death of The Dana Carvey Show takes a deep dive into the creation of the short-lived sketch comedy series. Why is a canceled sketch comedy series of any interest? Well, The Dana Carvey Show featured the likes of Louis C.K., Steve Carell, Stephen Colbert, Robert Smigel, Jon Glaser, filmmaker Charlie Kaufman and 30 Rock executive producer Robert Carlock, all before they made it big. With so much talent in one place, why wasn't this show a hit?
Watch the Too Funny to Fail Trailer
This documentary is exactly the kind of thing that the comedy nerd inside me loves. Hearing about the inner-workings of projects where there was a plethora of talent who would go on to become comedy superstars is endlessly fascinating to me. While we've seen plenty of docs on comedic institutions like Saturday Night Live, we rarely see feature length documentaries focusing on shows that barely anyone remembers anymore.
Funnily enough, the 1990s was a time in my adolescence when I was obsessed with Wayne's World, watching it on VHS at my aunt's house (my parents didn't own it for some reason), and always trying to stay up late to watch SNL, hoping that there was a new sketch featuring Mike Myers and Dana Carvey as the couch-surfing buds. I might be one of the few who actually has memories of watching The Dana Carvey Show on ABC, so this documentary was tailor-made for me.
Here's the official synopsis from Hulu:
It had all the makings of a huge television success:  a white-hot comic at the helm, a coveted primetime slot, and a pantheon of future comedy legends in the cast and crew. So why did The Dana Carvey Show—with a writers room and cast including then unknowns Steve Carell, Stephen Colbert, Louis C.K., Robert Smigel, Charlie Kaufman, and more— crash and burn so spectacularly? Too Funny to Fail tells the hilarious true story of a crew of genius misfits who set out to make comedy history... and succeeded in a way they never intended.
Too Funny to Fail hits Hulu on October 21, 2017.