Guillermo Del Toro's 'The Shape Of Water' Releases A Beautiful New Poster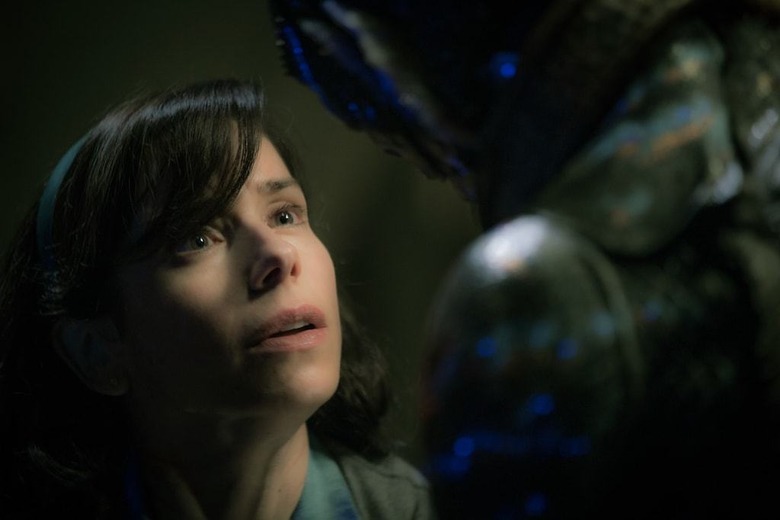 The Shape of the Water looks like nothing we've seen on the big screen this year, and every stunning image and poster from Guillermo del Toro's dark fantasy only serves to highlight its lush visuals and wistful romance.
The newest The Shape of Water poster is no exception, bringing into one-sheet glory one of the most beautiful shots of the film.
Fox Searchlight Pictures tweeted the new The Shape of Water poster, which shows Sally Hawkins' mute lab worker and Doug Jones' Creature embracing under water. It's a shot we've seen before in the trailers, but it looks even more beautiful in a poster boasting of the film's achievements throughout the film festival circuit.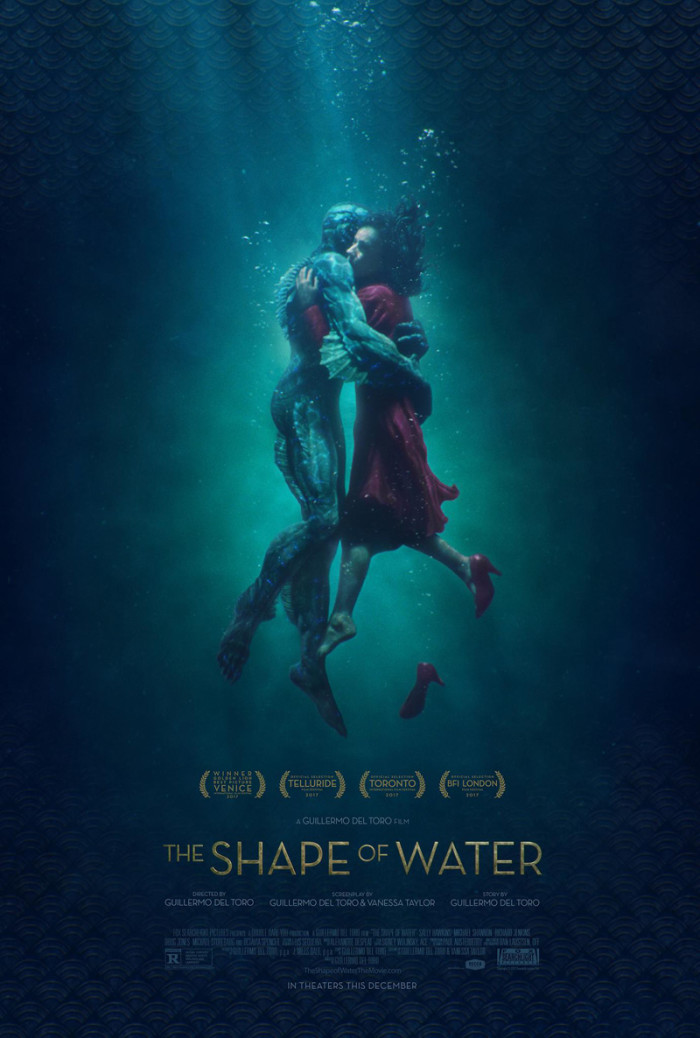 The crisp color blocking of Hawkins' red dress and shoes with the murky water and the Creature's shimmering scales — it amounts to a poster that feels instantly iconic. I want a life size cardboard cut out of it immediately. For reasons.
In /Film writer Chris Evangelista's Toronto International Film Festival review of The Shape of Water, he called it "one of the best movies of 2017," writing:
The Shape of Water unfolds with a dreamy grace, full of moments that will have you uttering blissful sighs of content. Alexandre Desplat's score is lush and romantic, perfectly underscoring the film's tone, and the cinematography courtesy of Dan Laustsen recalls the look of films from Michael Powell and Emeric Pressburger. Del Toro creates one gorgeous moment after the next, including a show-stopping scene that turns into something out of a classic musical. It's the type of thing only del Toro could create.
Much of the film festival circuit seems to agree, awarding Guillermo del Toro's Cold War-set fantasy the Golden Lion at the Venice Film Festival (the festival's top award), and adding to The Shape of Water's Oscar buzz.
Here's the official synopsis for The Shape of Water:
Elisa is a mute, isolated woman who works as a cleaning lady in a hidden, high-security government laboratory in 1962 Baltimore. Her life changes forever when she discovers the lab's classified secret — a mysterious, scaled creature from South America that lives in a water tank. As Elisa develops a unique bond with her new friend, she soon learns that its fate and very survival lies in the hands of a hostile government agent and a marine biologist.
The Shape of Water is set to open in theaters on December 8, 2017.