David Fincher Reveals Why He Passed On Directing 'Star Wars', Gives 'World War Z 2' Update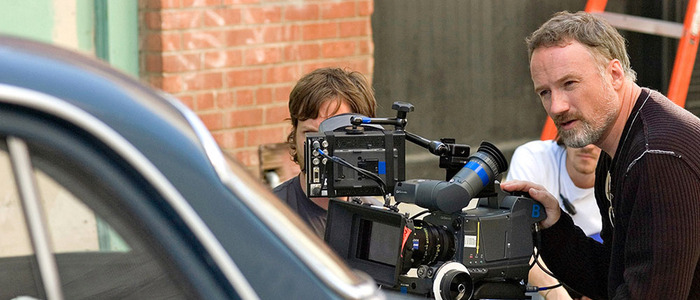 David Fincher has seemingly given more interviews in the last week than he has for almost his entire career. The acclaimed filmmaker is out promoting his new Netflix series Mindhunter, and in the course of the promotion he's given insight into various facets of his career, both past and future. Fincher recently revealed why he turned down Star Wars, gave details on what happened to his HBO series Utopia, and offered an update on World War Z 2.
David Fincher directing a Star Wars sequel would be a big deal, but it likely will never come to pass. While promoting Mindhunter, where he serves as Executive Producer and directs four of the 10 episodes, David Fincher confirmed to Empire (via Collider) that he was at one point approached with to helm a Star Wars film, but he ultimately passed on the project mostly due to the pressure associated with the franchise:
"No, I talked to [producer Kathleen Kennedy] about that and look, it's a plum assignment. I don't know what's worse: being George Lucas on the set of the first one where everyone's going, "Alderaan? What the hell is this?" Where everyone's making fun, but I can't imagine the kind of intestinal fortitude one has to have following up the success of these last two. That's a whole other level. One is that you have to endure the withering abuse of Harrison Ford and Carrie Fisher, and the other is you have to live up to a billion or a billion-five, and that becomes its own kind of pressure.
I think [The Empire Strikes Back director Irvin Kershner] had the best job. He had a pretty great script and he had the middle story. He didn't have to worry about where it started and he didn't have to worry about where it ended. And he had the great reveal.
You'd have to really clear your head, I think. You'd have to really be sure this is what you wanted to do because either way it's two years of your life, 14 hours a day, seven days a week."
While Fincher turned down a Star Wars sequel, he's not adverse to franchise sequels in general. In fact, he's currently working on a sequel to World War Z, much to everyone's surprise. The concept of Fincher directing World War Z 2 seemed almost like a joke a little over a year ago, but the director is indeed hard at work trying to iron out the details to get the project off the ground. He told Empire (again via Collider):
"I worked on a show for HBO that didn't see the light of day and at the same time was doing [Mindhunter], and then did [Mindhunter], and I've been working for about a year now with Dennis Kelly on World War Z... We're hoping to get a piece of material that's a reason to make a movie not an excuse to make a movie."
It seems like nothing is set in stone yet until Fincher gets the World War Z 2 script to where he wants it to be. And who knows how long that might take? There's currently no set release date for World War Z 2, so Fincher apparently has some time to hash things out. As for the never-made HBO show he mentions, that would be Utopia. Fincher was set to direct the entire first season with a script from Gone Girl writer Gillian Flynn, featuring a cast that included Rooney Mara, Colm Feore, Eric McCormack, Dallas Roberts, Jason Ritter, Brandon Scott, and Agyness Deyn. After rumblings of budget problems, HBO pulled the plug on Utopia in 2015. In the same interview as above, Fincher revealed some details on what happened to the series:
"Utopia was something at HBO that I desperately wanted to do and I thought we had really, really good scripts and a great cast and we were getting ready to do that and you know it came down to $9 million. In the end, when you actually kind of lay it all out, $9 million in the scheme of things doesn't sound like a huge discrepancy between what we wanted to do and what they wanted to pay for. But when you cut $9 million out of $100 million, 10% is not 10% in filmmaking. In filmmaking terms, you're gonna have the same amount of drivers, you're gonna have the same amount of accountants, you're gonna have the same amount of costumers, you're gonna have the same amount of stunt people. The only area that's going to have to shrink by 10% is the amount of time that you have with the actors."
It's a shame HBO and Fincher couldn't find common ground, but Fincher has since developed a very good relationship with Netflix. "I see Netflix as people who are bold enough and interested enough to build a playground between film and television," the filmmaker said in a recent interview. "And that playground can be a safe haven for adult drama, which has been squeezed out of the multiplex."
Mindhunter is now streaming on Netflix.